Podcast: Play in new window | Download
Subscribe: Apple Podcasts | Android | Email | Google Podcasts | Stitcher | TuneIn | Spotify | RSS
On this season two episode of The Vonu Podcast, Kyle and Shane cover one of the most under-developed possibilities of vonu: vonuing in cities. Most of the potential solutions we've discussed so far have included strategic relocation and/or radical lifestyle changes that may not appeal to some.
---
---
That said, considering the large majority of people live in cities, it's high time that we at least lay the foundation for, possibly, one of the most popular vonu options. Herein, they cover what Rayo had to say, the different options available for pursuing voneunce in cities, little-thought about problems/obstacles about living in cities, and much more.
When we get to season three, we will spend at least a handful of episodes further developing this strategy. Make sure to subscribe to the podcast feed so you never miss an episode: https://vonupodcast.com/find-the-show/
Please enjoy, share, and consider financially supporting the podcast–we need YOUR help to keep this podcast going. You can become a patron on Patreon for exclusive content by clicking the image below. You can also click here to donate via PayPal, Bitcoin, and altcoins.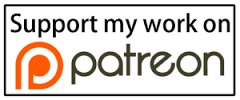 Show Notes:
TVP #20: Crypto-Anarchism – The Marriage of Security Culture & Vonu
Blending In: The Art of the Grey Man (Article by Kyle)