Podcast: Play in new window | Download
Subscribe: Apple Podcasts | Android | Email | Google Podcasts | Stitcher | TuneIn | Spotify | RSS
On this episode of The Vonu Podcast, you'll catch a condensed re-release of TVP #29, wherein Kyle Rearden and I went the deepest we've really gone on the topic of pursuing vonu/self-liberation in a city setting.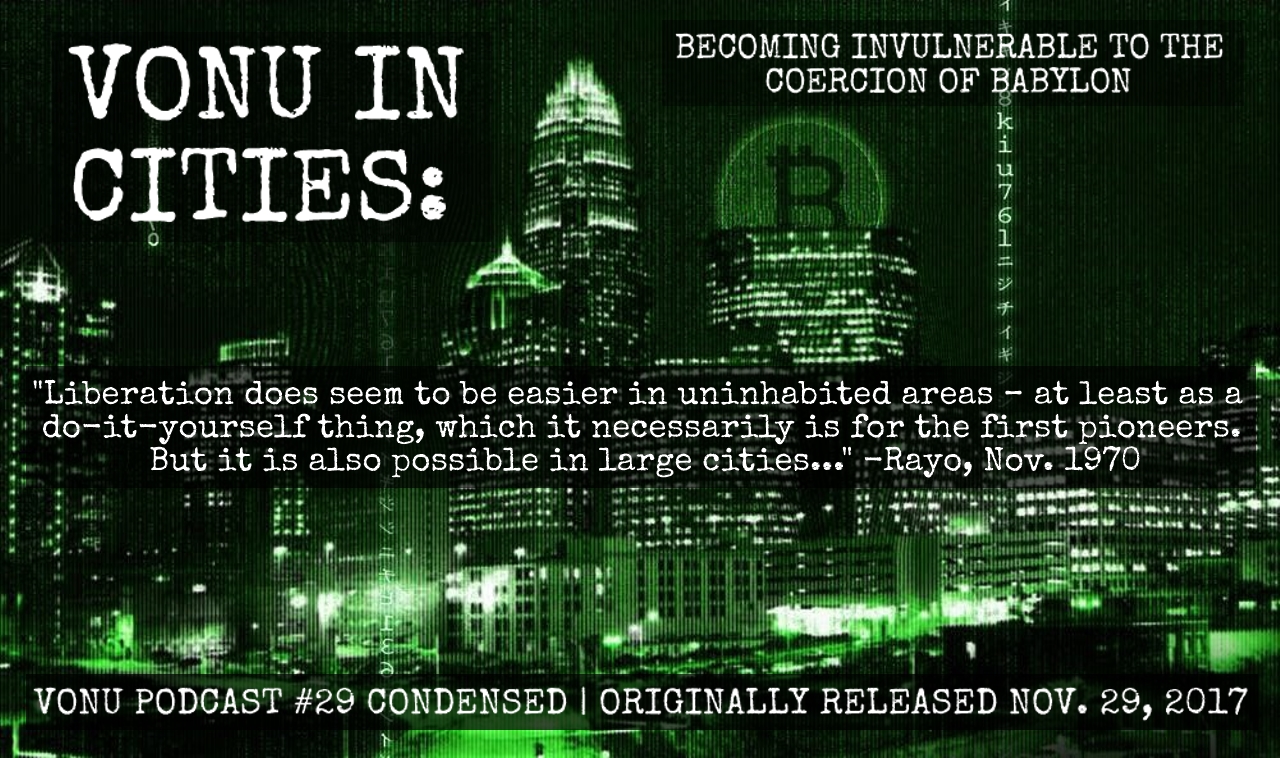 Hopefully, this re-release will start conversations back up in this realm of freedom seeking in the P.A.Z.NIA Committee of Correspondence, or wherever…
And how the P.A.Z.NIA Network can utilize the goods, services, and benefits of the First Realm to help build the Second.
SHOW GUIDE:
Prefacing the vonu in cities discussion: considering the vast majority are trapped in cities, this is an important topic
Kyle's observation that the majority of anarchist/agorist fiction "action" takes place in cities
The vonu in cities strategies laid out by Rayo in Vonu: The Search for Personal Freedom
Urban vonu defined
I read the "Vonu in Cities" chapter from Vonu: Book 1 & we discuss
Security culture & city psychological pressures as important elements to keep in mind when vonuing in cities
The Trivium method's role in leading self-liberators towards action based on truth
The endless time sinks in the servile society
A hidden bedchamber in the city: Kyle provides an anecdotal example of someone he knew that did this
The potentialities of an industrial park/industrial zone
Van nomadism with city squat spots, always a great possible lifestyle change
Crypto-anarchy can be a major tool: the Second Realm "Notel", automated/remote locks & security, bitcoin, encrypted communications, etc.
~~~
HEALTH LIBERATION/SELF-LIBERATION SPECIAL OFFER:
Interested in your own AquaCure? Save $125 with coupon code "vonu", and help support the P.A.Z.NIA Department of Health/Wellness at the same time!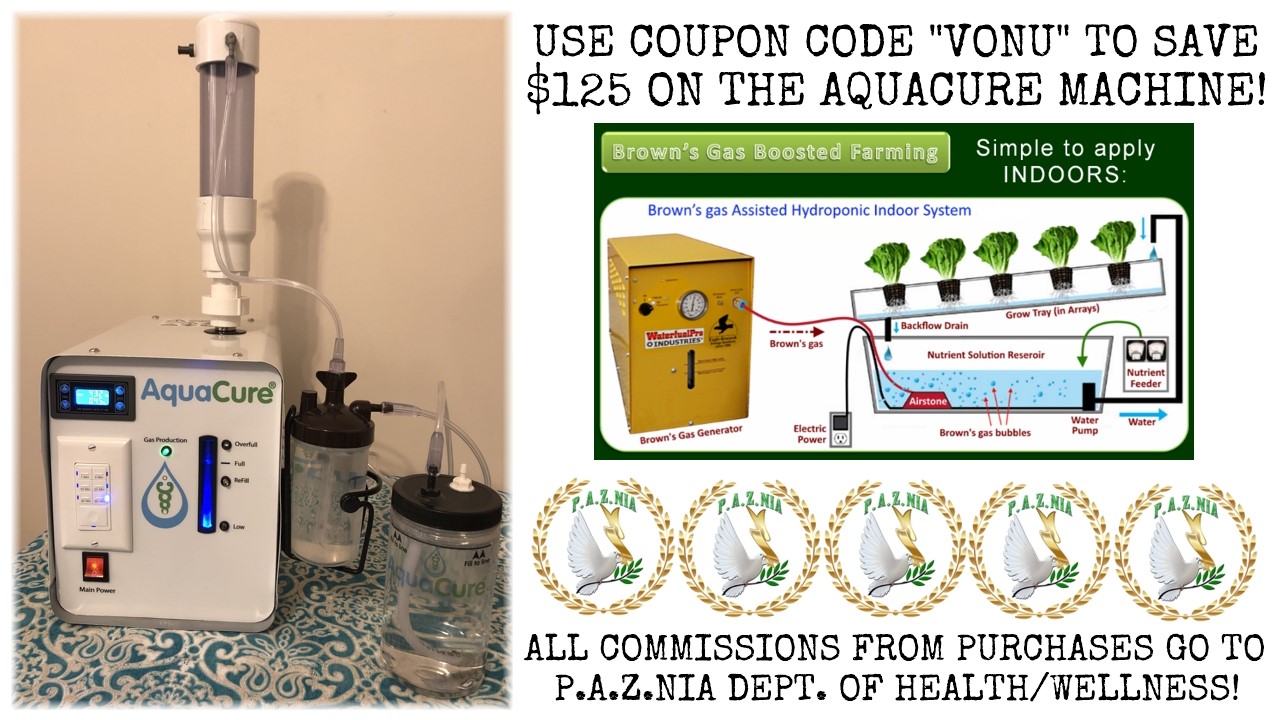 ~~~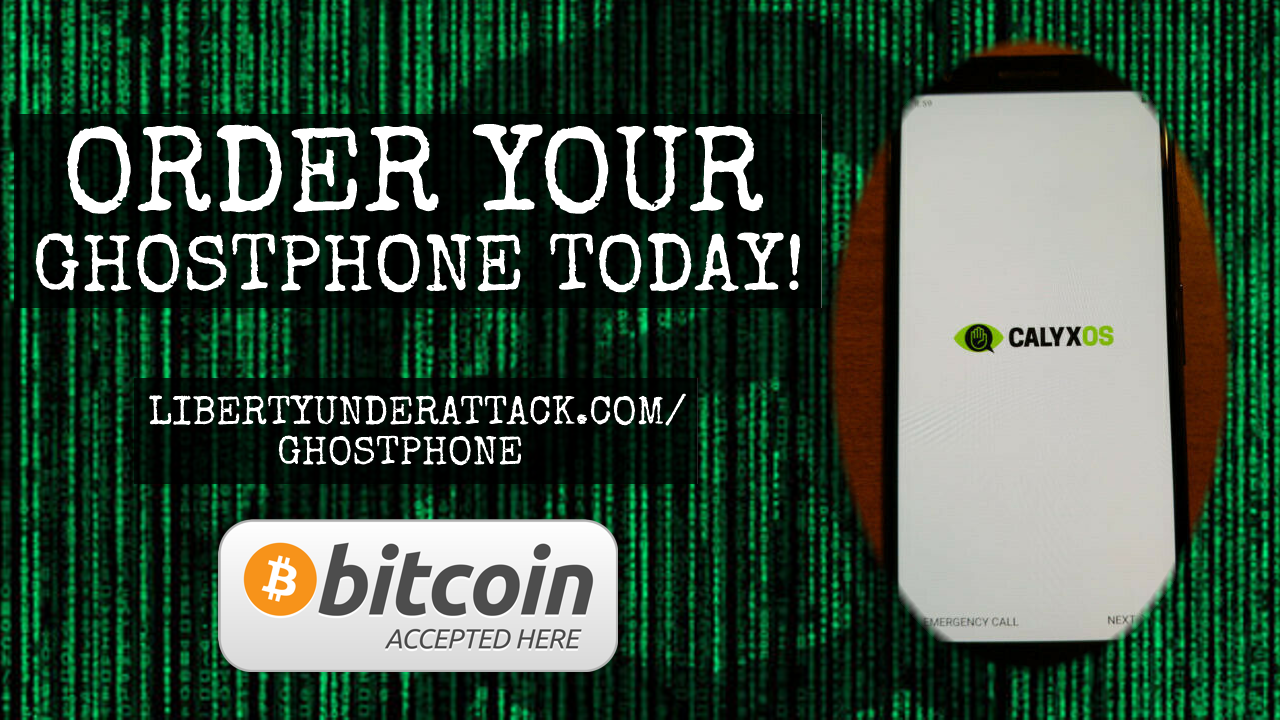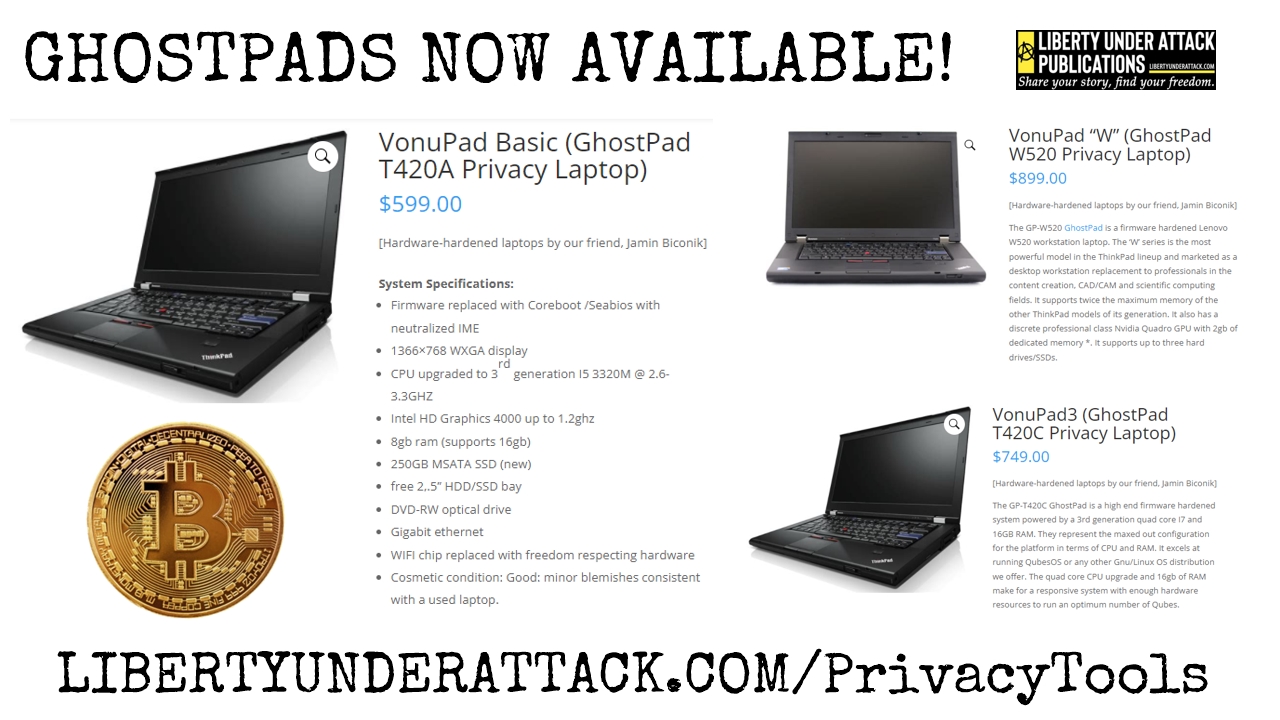 ---
---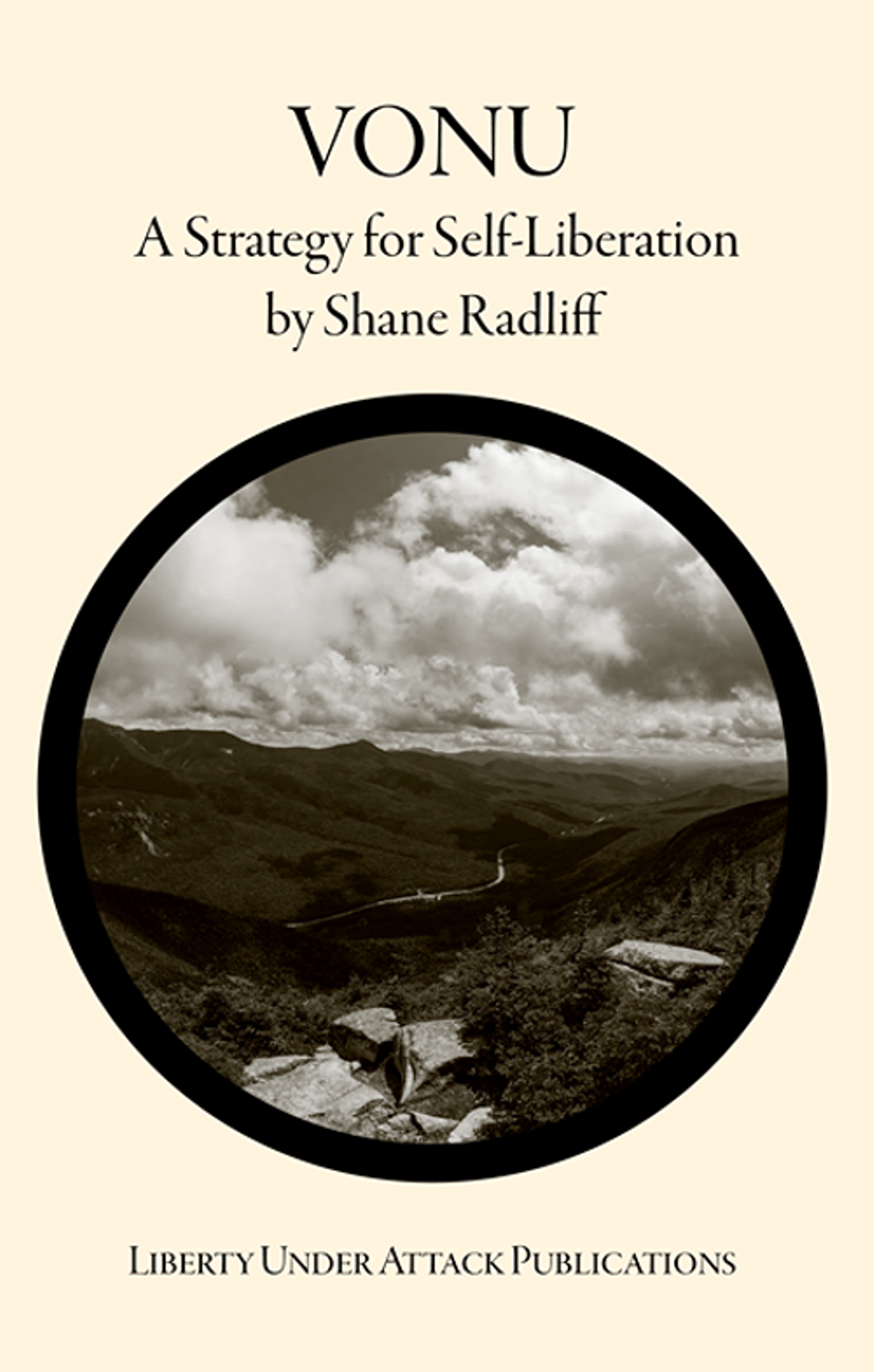 ---