It's finally here–VONULIFE, March 1973! This lengthy, highly informative publication is over 75,000 words (TWICE the length of Vonu: The Search for Personal Freedom), and contains ~35 articles, about 15 or so of them BRAND NEW to us from Rayo. It even includes a foreword by yours truly (Shane) and an afterword by the great Kyle Rearden.
---
---
You can view the chapter titles below, but the subject matter is far ranging, namely: shelter, wilderness vonu, cheap wilderness eating, money making strategies, avoiding taxes, paper tripping, encrypted, secret radio networks, and much, much more.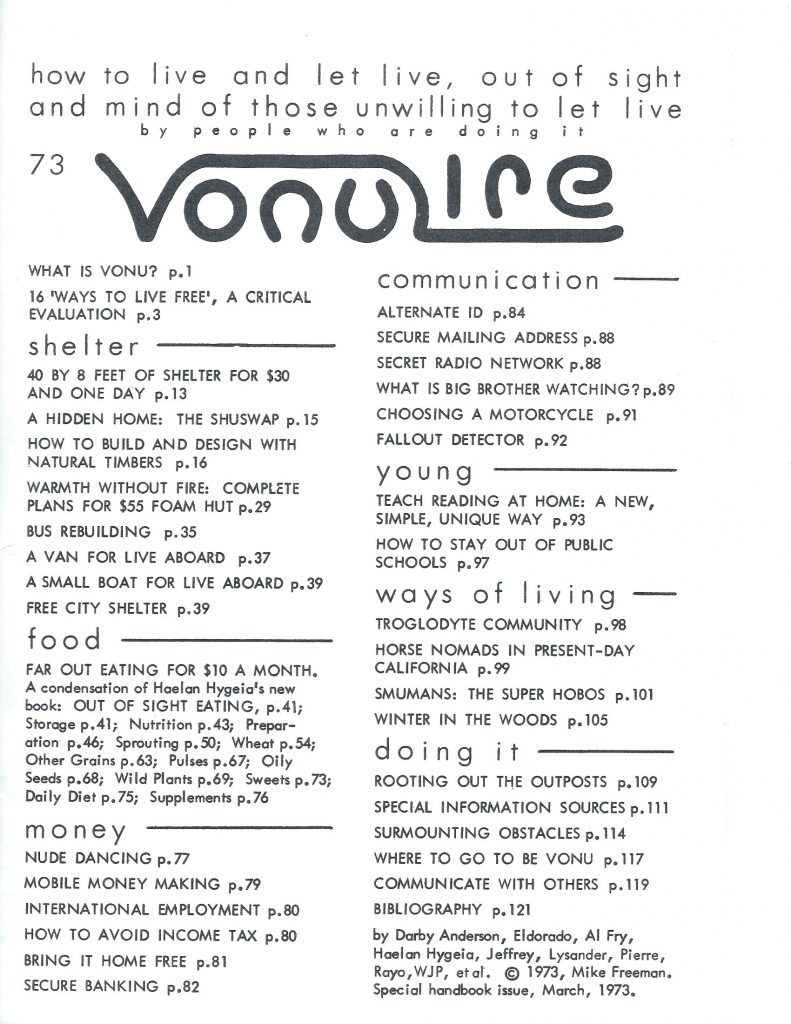 ---
Check out the podcast!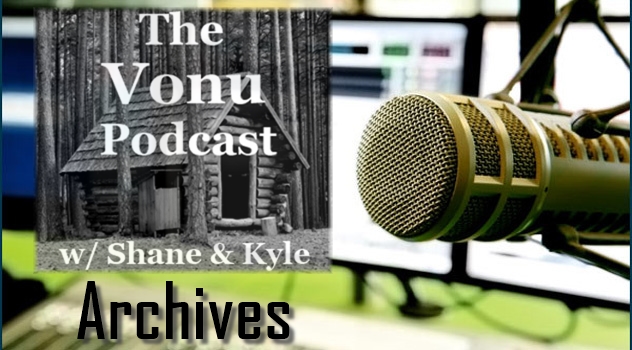 Click here to find the show on your favorite podcatcher!