Podcast: Play in new window | Download
Subscribe: Apple Podcasts | Android | Email | Google Podcasts | Stitcher | TuneIn | Spotify | RSS
On this special episode of The Vonu Podcast, Jason Boothe and I do our first question & answer episode! Questions include:
How did you each individually learn of vonu?
Would it be possible to covertly produce mushrooms and other such forms of secret agriculture?
How do you think Rayo would make transactions today: FRN's, gold/silver, crypto-currencies, etc.?
What technology exists to facilitate secure communication between vonuists?
What tools would enable more off-the-grid vonuists to retain connectivity, while also preserving the possibly minimal access to electricity?
What is the main goal of a vonuist?
And more!
Thanks in advance for the terrific questions! If you have any that you want answered, please let us know via the Facistbook page or email me: [email protected].
Please enjoy, share, and consider financially supporting the podcast–we need YOUR help to keep this podcast going. You can become a patron on Patreon for exclusive content by clicking the image below. You can also click here to donate via PayPal, Bitcoin, and altcoins.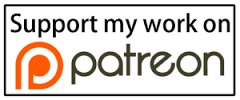 Show Notes:
Privacy Tools (Great Website)
TVP #20: Crypto-Anarchism – The Marriage of Security Culture & Vonu