Below, you will find the book that inspired this podcast, as well as the second one, available to you for FREE in PDF format for both, and in audiobook format for the first.
Click here to purchase these books in paperback format.
---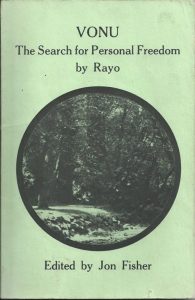 Anthology
Download.
Audiobook (Click the links to download, or use the players below.)

[DOWNLOAD MP3] Vonu: Section 1, Narrated by Kyle Rearden (The Last Bastille blog)
[DOWNLOAD MP3] Vonu: Section 2, Narrated by Shane Radliff (Liberty Under Attack)
---
Vonu: Section 1
---
Vonu: Section 2
---
Vonu: The Search for Personal Freedom, Number 2 — Letters from Rayo
Below, you will find Rayo's second book, edited and originally published by Jim Stumm. You can download for FREE in both PDF and Word document format. Keep a look out for more publications! There's plenty to come.
If you enjoy the book and value the time that went in to digitize it, please consider leaving us a financial contribution. We thank you in advance.
---
Anthology
Download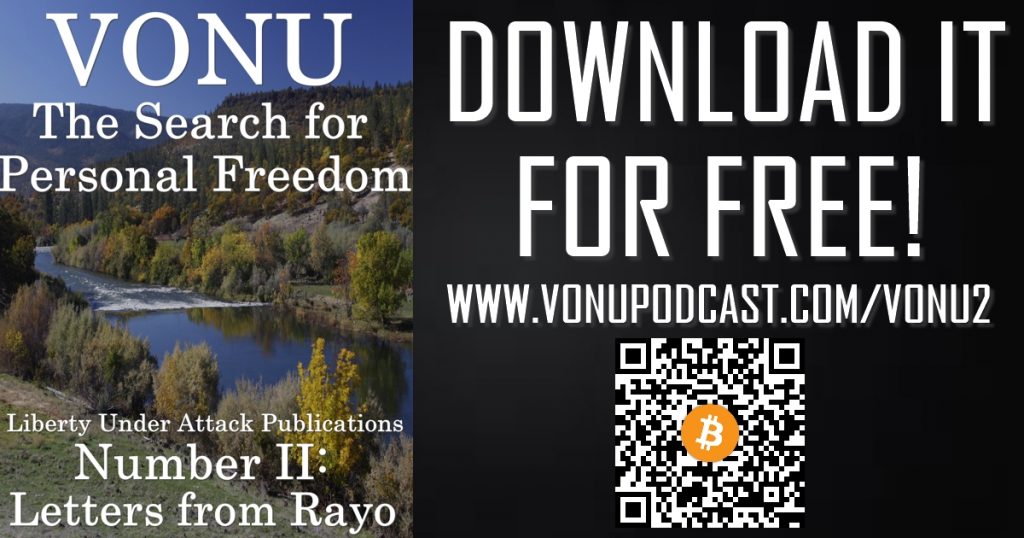 Anthology
Download the Word document.
Download the PDF.
FREE VONU PUBLICATIONS
Survival Gardening Notes
More to come…
---
HELP US SPREAD VONU AND BUILD THE ETHICAL ENCLAVE!
Get the paperback book from Liberty Under Attack Publications!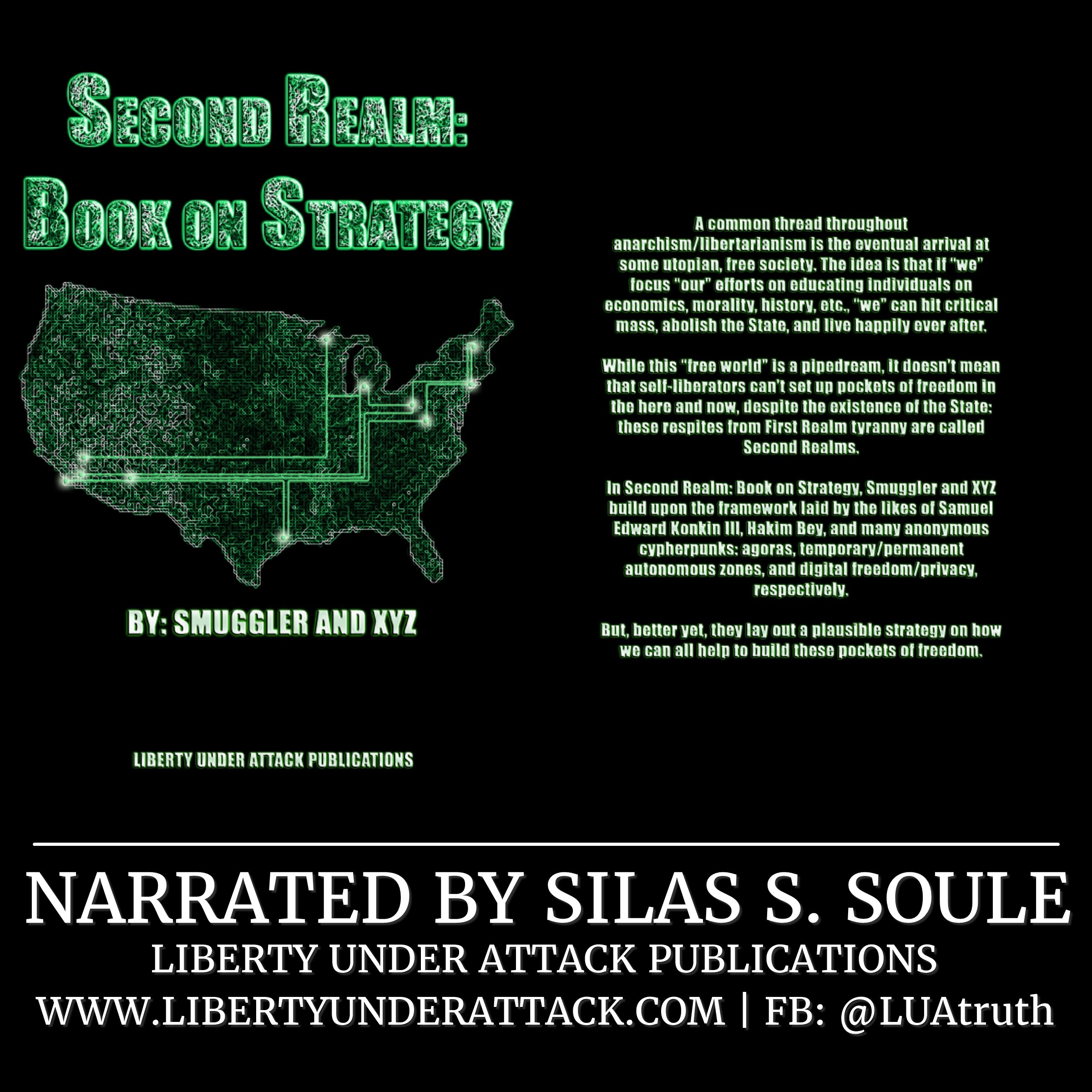 ---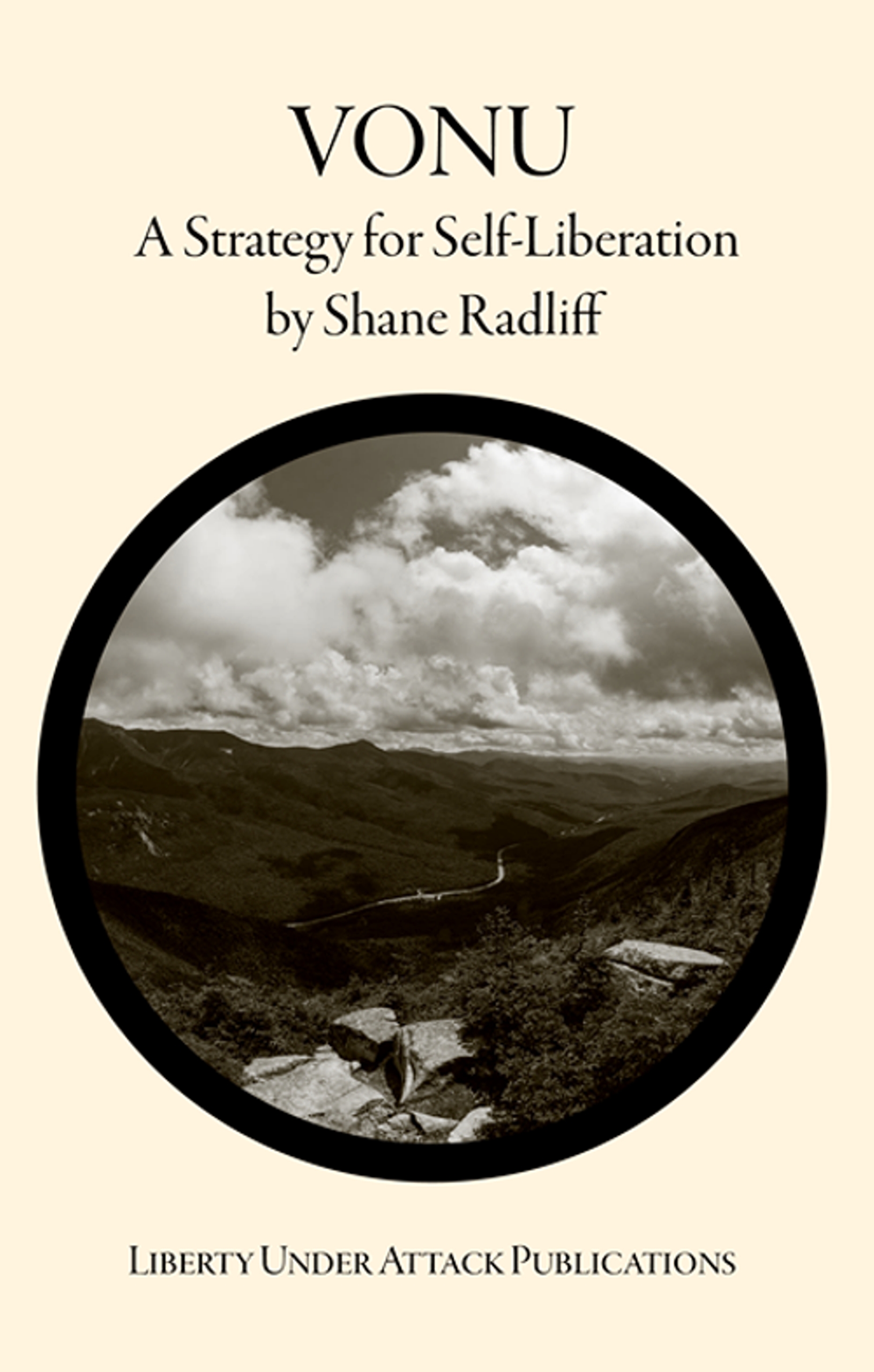 ---