Podcast: Play in new window | Download
Subscribe: Apple Podcasts | Android | Email | Google Podcasts | Stitcher | TuneIn | Spotify | RSS
On this episode of The Vonu Podcast (previously recorded live), Jason and I knock out the eighth episode of our crypto-anarchism series.
---
GET THE GOING MOBILE AUDIOBOOK FOR FREE BY SIGNING UP FOR A 30 DAY FREE TRIAL THROUGH AUDIBLE: WWW.AUDIBLETRIAL.COM/VONU
---
The subject of 3D printing and Ghost Gunning has been in the news extensively in recent weeks, mostly stemming from Cody Wilson's recent settlement with the Department of Justice. Effectively, gun control is dead and individuals have the freedom, legally (generally speaking) to manufacture their own means of self-defense.
---
---
We tell you all about 3D printing and ghost gunning, how you can get started doing it, what this means for vonuans, and how self-liberators can use this incredible technology to make themselves more invulnerable to coercion, among other things.
Please enjoy, share, and consider financially supporting the podcast–we need YOUR help to keep this podcast going. You can become a patron on Patreon for exclusive content by clicking the image below. You can also click here to donate via PayPal, Bitcoin, and altcoins.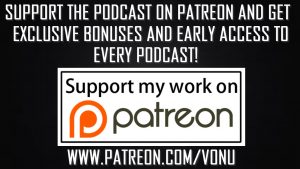 Show Notes:
3D Printing Wikipedia
3D Printed  Houses in China
Ghost Gunning (National Interest Article)
GhostGunner.net
DefCad File Sharing Site