Podcast: Play in new window | Download
Subscribe: Apple Podcasts | Android | Email | Google Podcasts | Stitcher | TuneIn | Spotify | RSS
On this episode of The Vonu Podcast, I welcome back IvanTheTroll. Ivan is a member of the decentralized gun group, Deterrence Dispensed, a group who has been pioneering the development of fully functional, 3D-printed firearms.
Herein, we discuss:
The current legal paradigm compared to a year ago;
What's new with Deterrence Dispensed;

ButWhatAboutAmmo
Working with DefCad/Cody Wilson
The plastic plug-and-play FGC-9

The potentiality/risk of printing medical supplies;
And a bunch of listener questions, on a wide variety of topics!
Show Notes:
TVP #55: Gun Printing 101 with IvanTheTroll [EXPANSIVE SHOW NOTES]
Deterrence Dispensed Twitter
Deterrence Dispensed BitBacker
Deterrence Dispensed Keybase
Deterrence Dispensed Gun Streamer
TVP #51: Manufacturing The Means of Self-Defense – 3D Printing and Ghost Gunning
---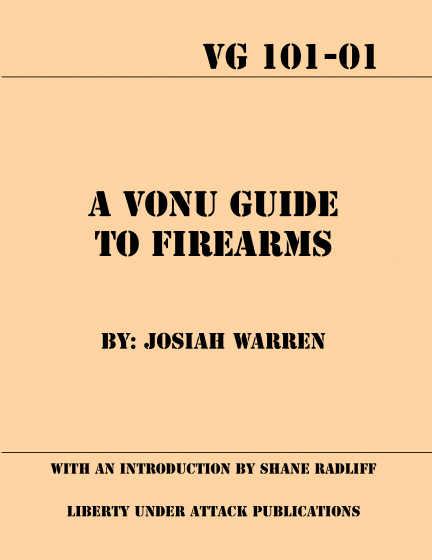 BUILDING THE AGORA
TheLibertyForge.com
AnarchoCoffee.com
Enemy of The State's Dank Pod Stash
Liberty Under Attack Publications
Luv Java High Performance CBD-Infused Butter Coffee
Join the Road to Anarchy!
Building The Agora is a collaborative effort to promote businesses and podcasts, connecting us to each other's audience. If you're interested in helping to build the agora, please email: [email protected].