Podcast: Play in new window | Download
Subscribe: Apple Podcasts | Android | Email | Google Podcasts | Stitcher | TuneIn | Spotify | RSS
On this episode of The Vonu Podcast, I welcome back friend & hardware hacker, Jamin Biconik, to get an update on The GhostSystem, a practical model for both digital and physical self-sovereignty.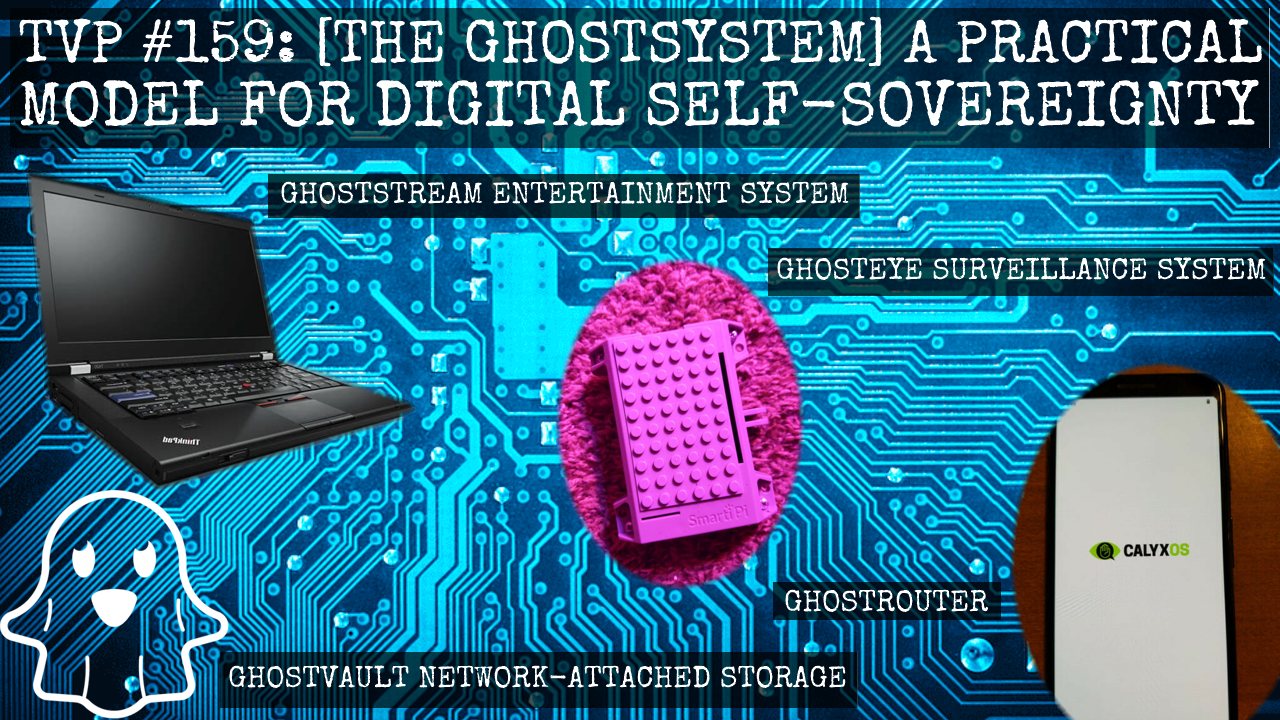 The GhostSystem features:
GhostPad for research, communications, and the most private personal data like a private journal.
GhostPhone for maximum mobile autonomy
GhostBox FreedomBox for self hosted services like secure messaging, private search engine and advanced network wide ad and tracker filtering
GhostStation for gaming, and content creation
GhostBox Sentinal network security system with PiAlert and PI-Hole
GhostRouter to secure your network from outside threats
GhostVault NAS to store and serve media
GhostStream Entertainment system as a smart TV replacement
GhostEye surveillance and security system
And while Jamin will offer all of these (and we'll offer special bundles on the LUA Publications website), you can also use this model & the knowledge found herein to build out all your own infrastructure.
SHOW GUIDE:
Jamin and I provide some homesteading updates, the good & the bad
The utility of sunchokes/Jerusalem artichokes; great famine food, escape crop, and Edgar Cayce's discovery of their use in so-called "type 1 diabetes" (inulin & insulin content, allegedly)
The setup for the GhostSystem: Speaking in terms of the Second Realm, just as we're rebuilding every institution upon these frameworks of peace and truth, the GhostSystem will do for each need/use case
Jamin provides an update on the FreedomBoxes & the coming new P.A.Z.NIA Committee of Correspondence
Jamin: the main problem is that most folks don't understand their own threat model; these tools aren't "choices" anymore, if one wants to remain free
The problem of geo-fencing: being targeted by location data/metadata
Jamin starts to run through the GhostSystem, starting with a GhostPad update & his newest iteration, the GhostSystem, for content creation & gaming
The core tenets of a GhostSystem: the device is not able to be out-of-band managed (exception being the GhostPhone, no way around it if you connect to a mobile network)
The GhostSystem (and privacy-enhancing tools like it) empowers users over their products, and not the products over their users
The GhostRouter and GhostBox Sentinel are root solutions to solve a lot of potential problems — i.e., if you own someone's router, you own someone's Internet connection (and the industry standard is vulnerability)
The GhostSystem is a system of compartmentalizing your digital life, much like a self-liberator/vonuan take steps to compartmentalize aspects of their life from the servile society
Titillating conversation about chip/board shortages
The GhostBox Sentinel, the advantages of PiAlert and PiHole, and Encrypted DNS as a replacement for the need of a third-party VPN
Targeting someone for advertising is the just a different algorithm than targeting someone for harassment
It's getting to the point that free-and-open source software/hardware is becoming easier than proprietary providers, merely because they lock you down so much and add in so many inconveniences/vulnerabilities
A great place to start: The (Coming) Crypto-Vonuan Bundle (A GhostPad, GhostPhone, & A Faraday Bag for the Phone)
Every element of the GhostSystem is currently available, special bundles forthcoming via the Liberty Under Attack Publications website
Also coming: a GhostSystem Guide/Book via LUA Publications
~~~
HEALTH LIBERATION/SELF-LIBERATION SPECIAL OFFER:
Interested in your own AquaCure? Save $125 with coupon code "vonu", and help support the P.A.Z.NIA Department of Health/Wellness at the same time!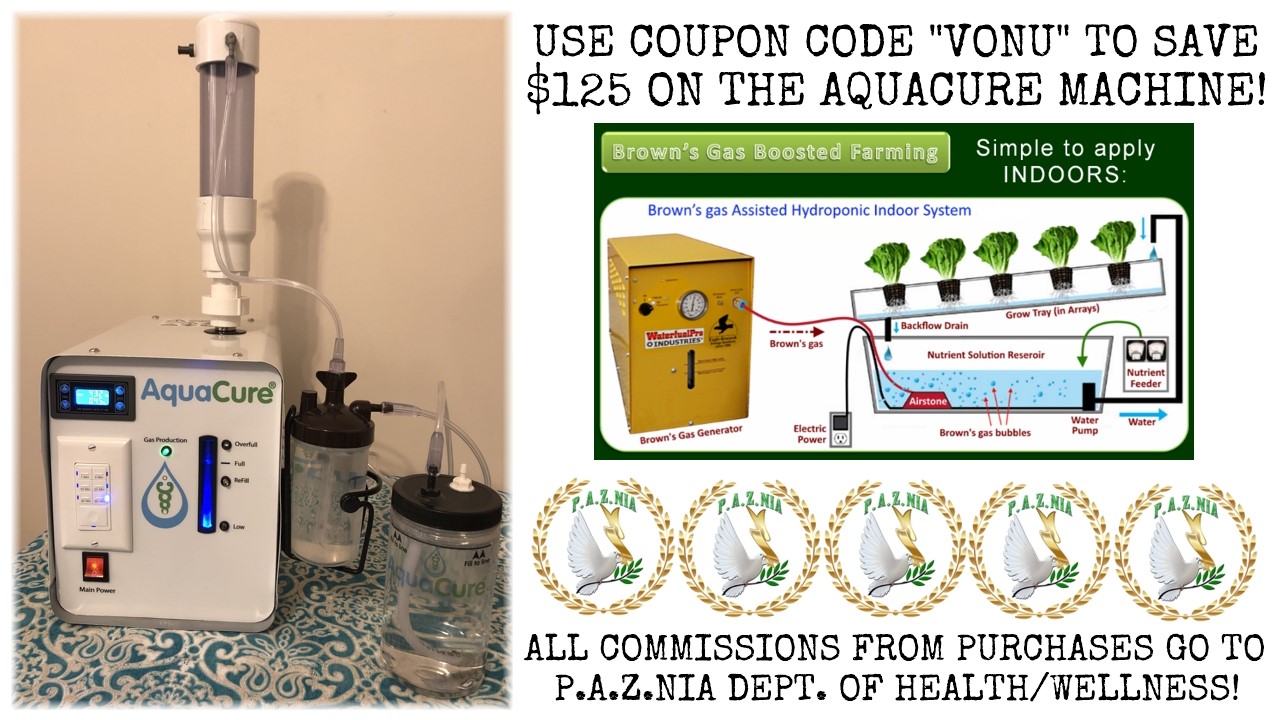 ~~~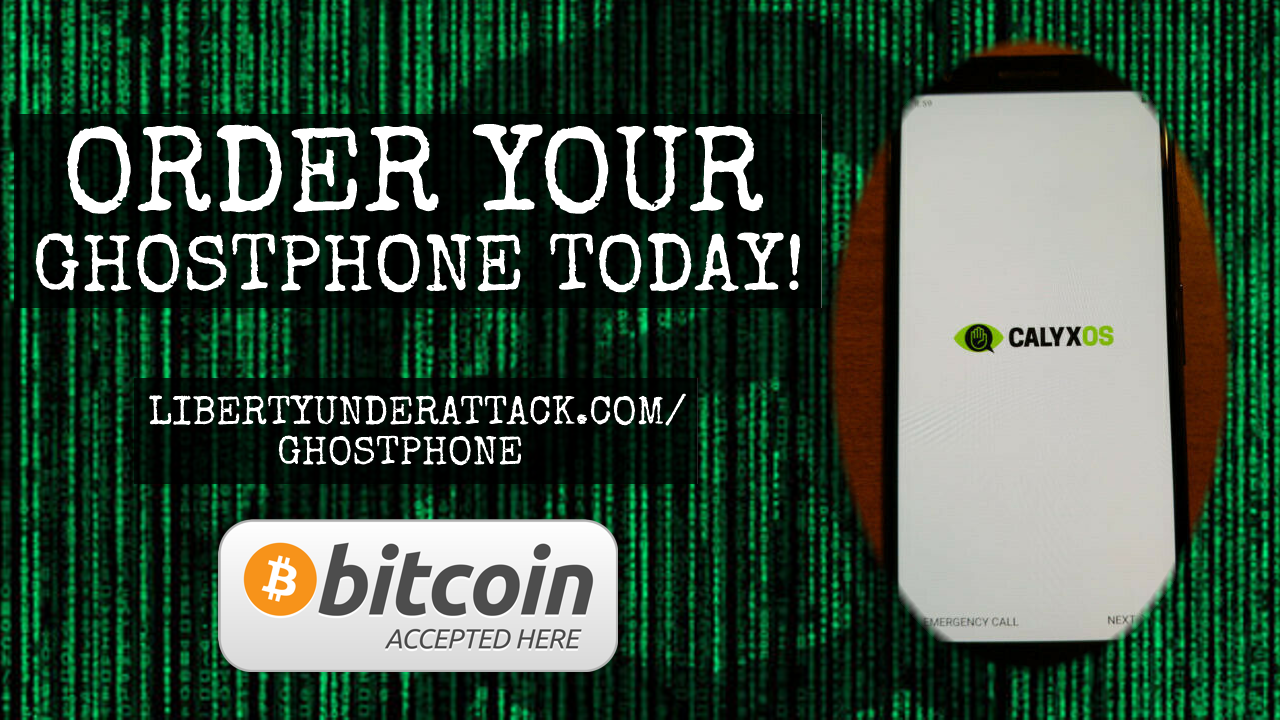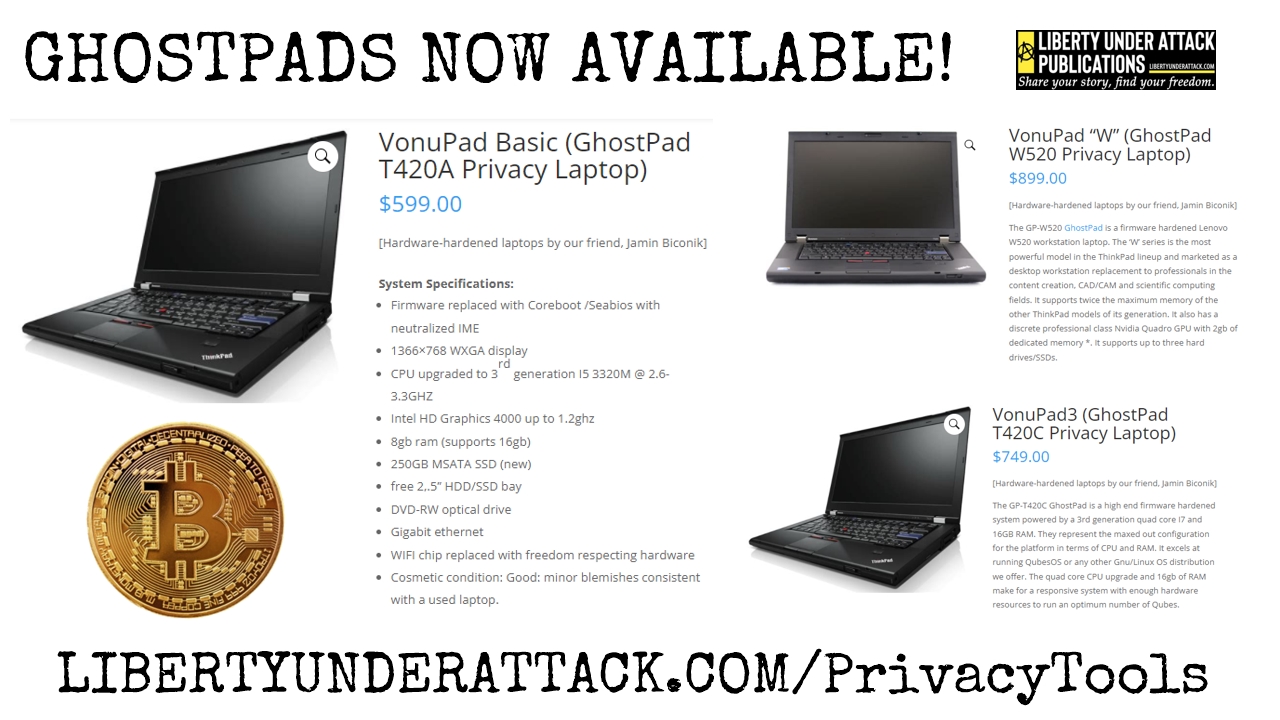 ---
---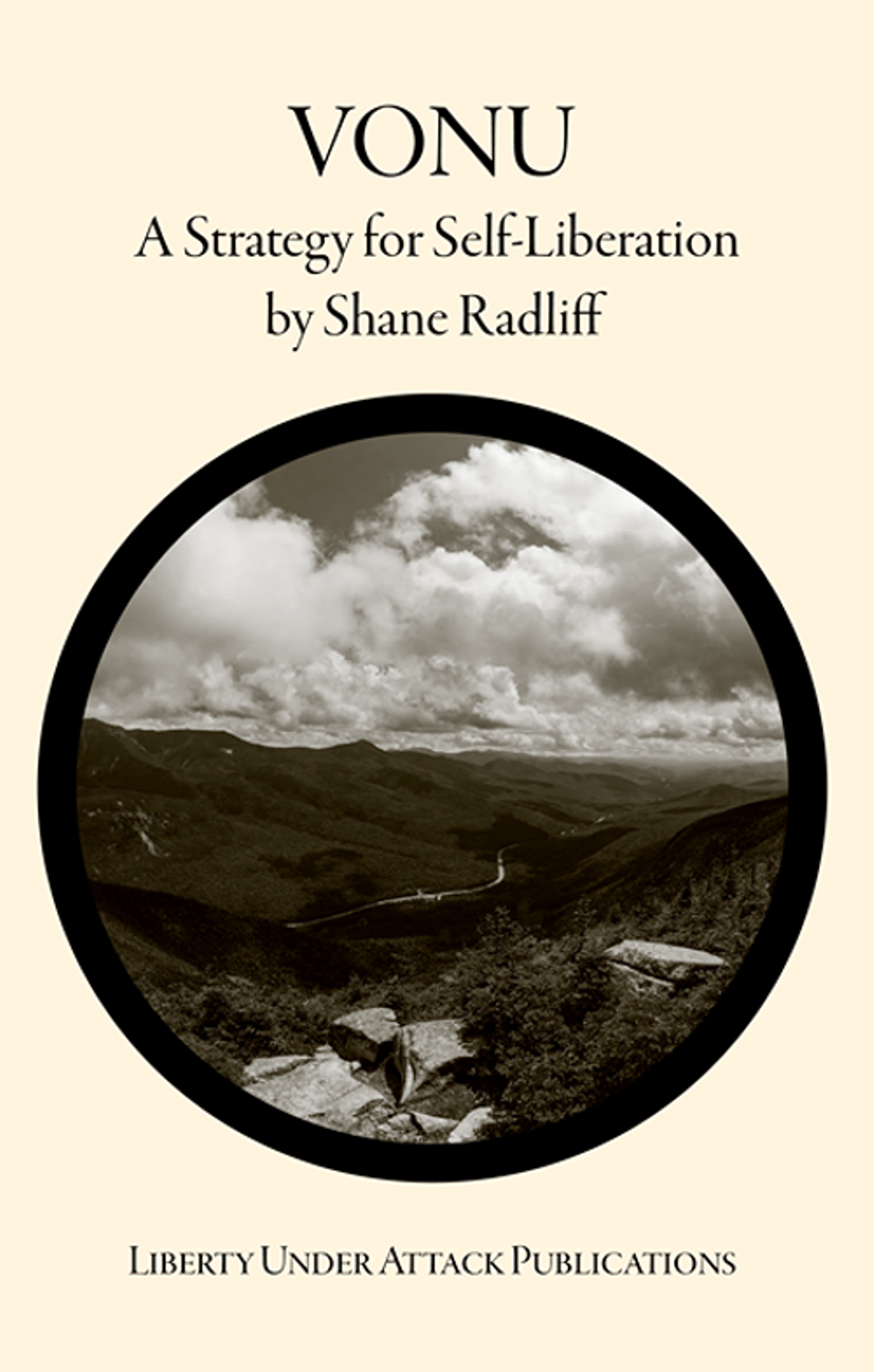 ---