Podcast: Play in new window | Download
Subscribe: Apple Podcasts | Android | Email | Google Podcasts | Stitcher | TuneIn | Spotify | RSS
The following is an excerpt from TVP #159 with Jamin Biconik, wherein we went deep into The GhostSystem, a suite of privacy-enhancing products to drastically increase your invulnerability to coercion.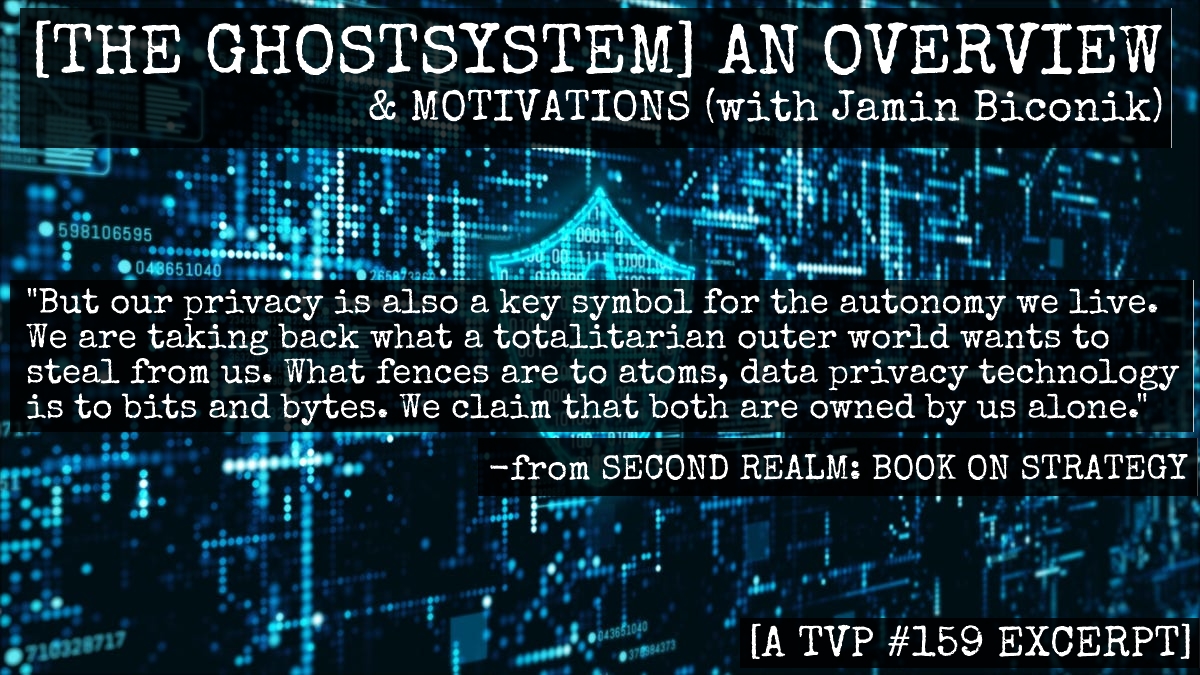 In this clip, he discusses his longstanding motivations and covers the most important elements of The GhostSystem brand to note.
CLIP GUIDE:
Jamin dispels the nonsense about Linux machines being hard-to-use and inefficient; without even taking into account the surveillance dangers, the industry doesn't want users to be empowered & in control of their computers
What does the "Ghost" brand mean? The device is not able to be OUT-OF-BAND MANAGED
Being able to own your shit makes the slight initial adjustment inconveniences worthwhile
The "free" in free and open source refers to AUTONOMY, not price; support the systems that are actually counter-measures to this totalitarian dystopia
Most importantly: you can build everything in the GhostSystem yourself, or you can outsource it to Jamin…for fuck's sakes, just do it
~~~
HEALTH LIBERATION/SELF-LIBERATION SPECIAL OFFER:
Interested in your own AquaCure? Save $125 with coupon code "vonu", and help support the P.A.Z.NIA Department of Health/Wellness at the same time!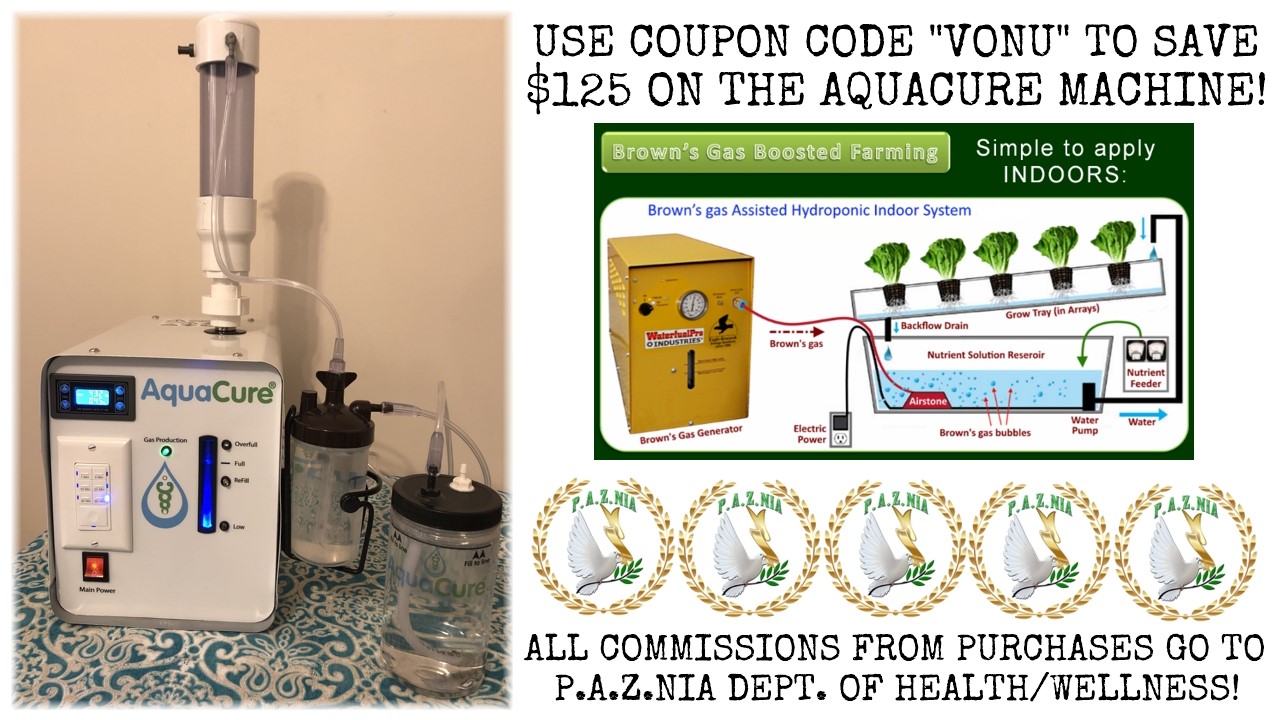 ~~~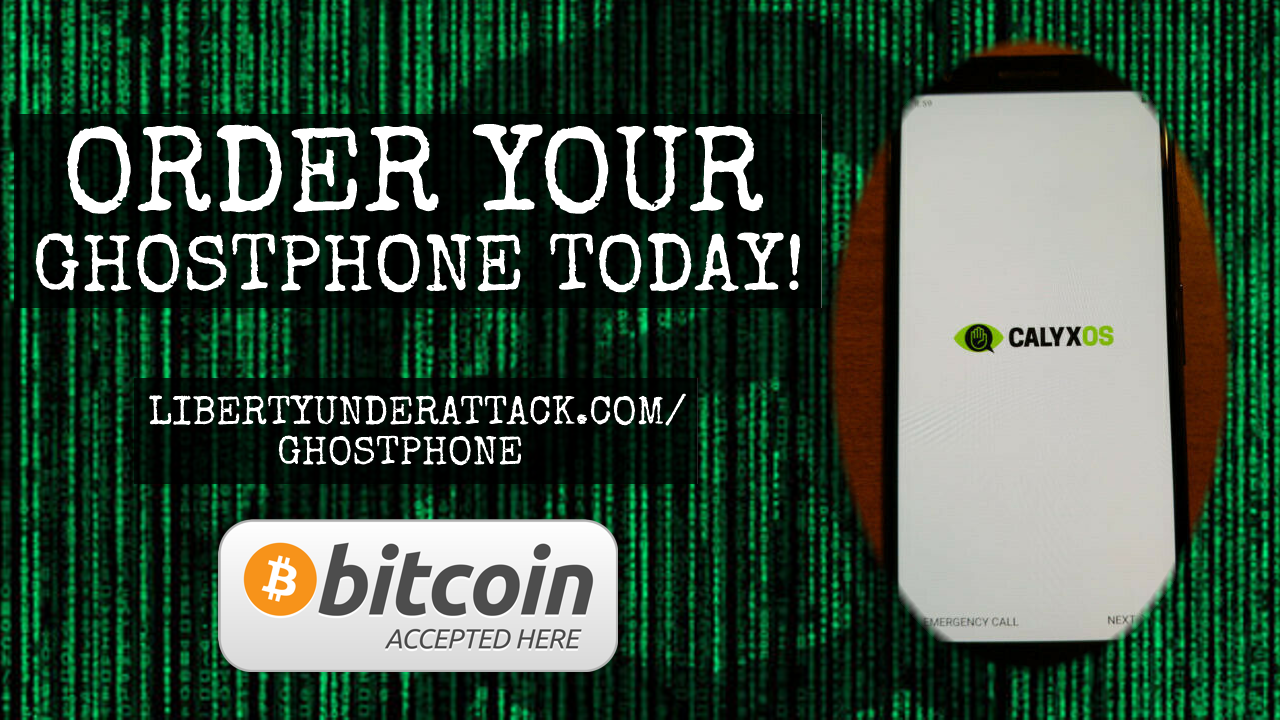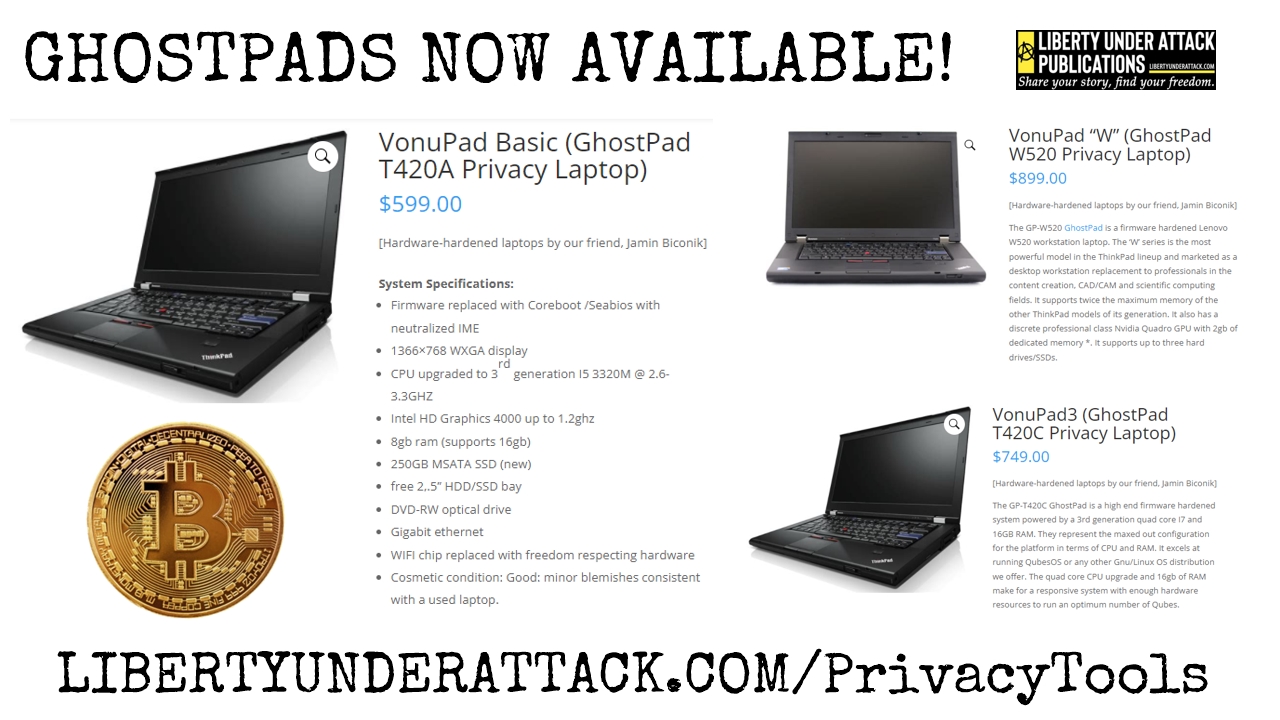 ---
---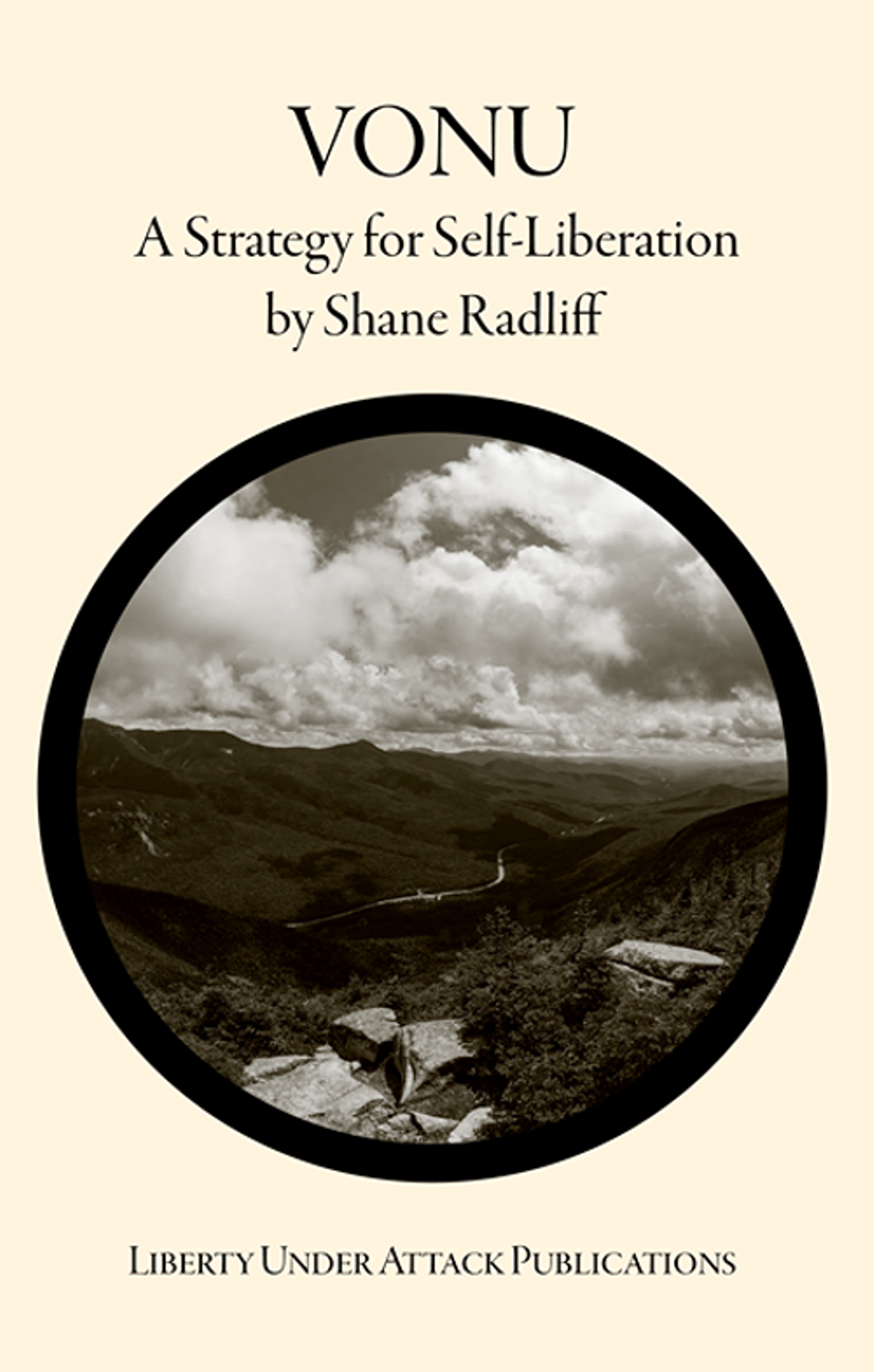 ---