Podcast: Play in new window | Download
Subscribe: Apple Podcasts | Android | Email | Google Podcasts | Stitcher | TuneIn | Spotify | RSS
Note: The following is an email newsletter, reposted here in podcast & video format. To subscribe, click here.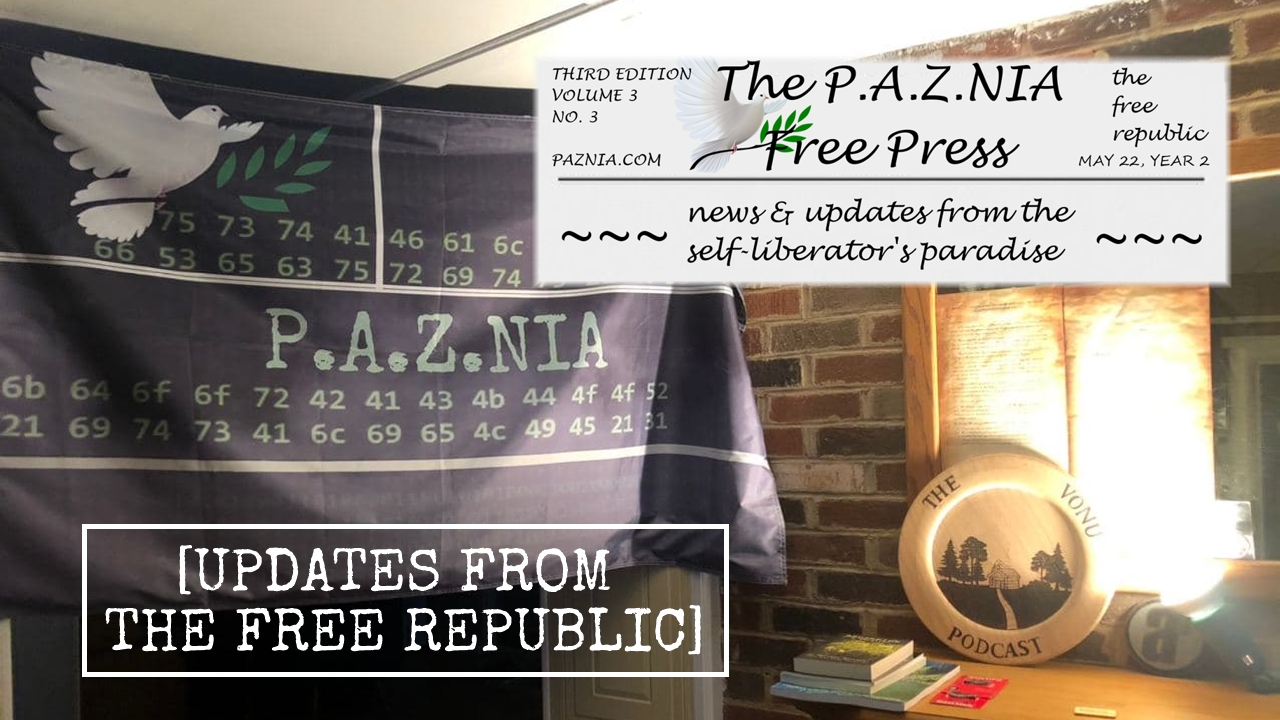 ---
Hello from #TheFreeRepublic!
My apologies for the lack of content & communication the past month — spring/summer brought lots on in the physical realm as was expected, but it's been a bit overwhelming to the say the least.
We've been making great progress in many areas (the rabbits & gardens to name a couple), but have been dealing with some slightly disappointing setbacks simultaneously.
Anyway, I wanted to take a moment and provide some updates on happenings here at Veritas, P.A.Z.NIA (the good and the bad), exciting news regarding our Department of Health/Wellness, I'll give you some information on upcoming events at #TheFreeRepublic, and maybe cover a couple miscellaneous items.
~~~
1) Brown's Gas, The AquaCure, & The P.A.Z.NIA Dept. of Health/Wellness
We received our first AquaCure commission from George — $500 to the P.A.Z.NIA Department of Health & Wellness (with a couple additional commissions coming next month!).
I'd like to thank George again for his generosity; not just for the $500 commission, but for knocking $500 off for anyone who uses the coupon code "vonu". Like us, his motivations are certainly not mediums-of-exchange, but rather health, liberation, & empowerment.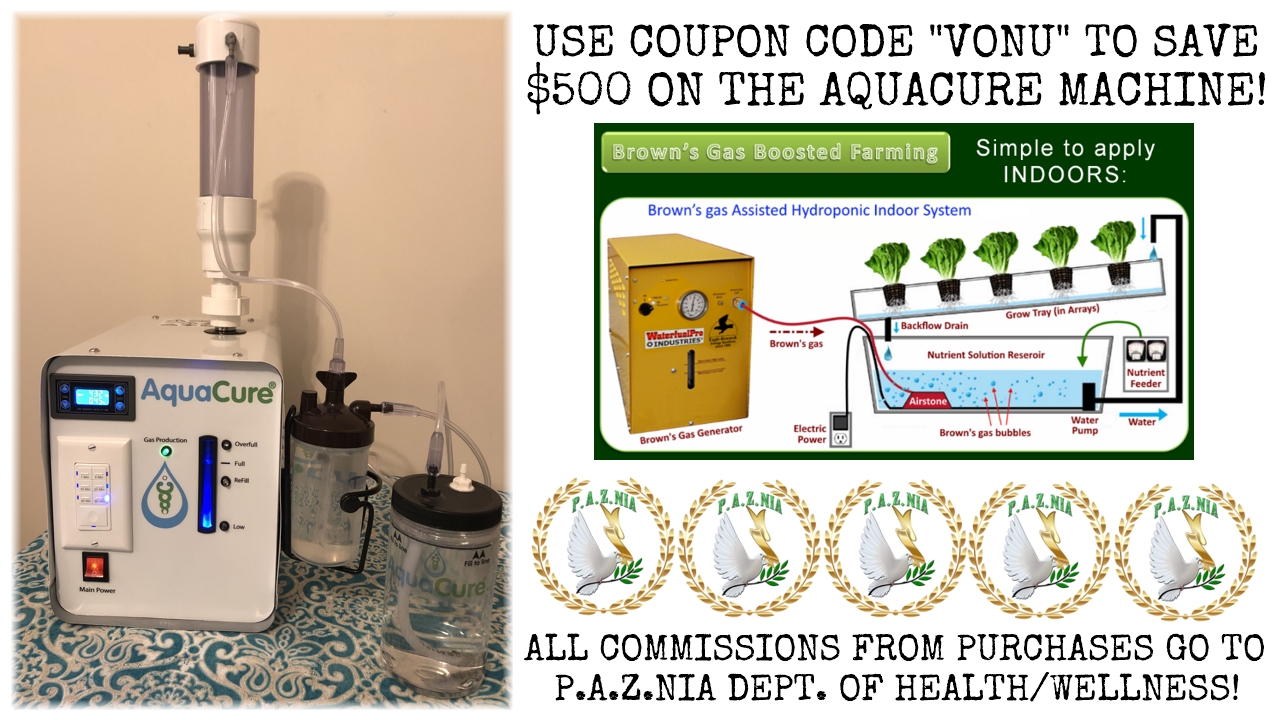 And what an honor it is to work with him!
That said, while we have some ideas, we aren't exactly sure what the next best investment is for our Wellness Center — if you have any suggestions, please do let us know.
On a related note, Bueller and I have sparked the curiosity of a couple of P.A.Z.NIANs to look more into George's various fuel saver kits & even the potential use of on-demand hydrogen for fuel.
The goal is cheap fuel saver kits available for installation here at Veritas for traveling van nomads — and maybe soon, foregoing the use of "fossil" fuels with an on-demand hydrogen system.
Vonuan van nomads drop the largest expense in the servile society (mortgage, rent, etc.), but typically, the fuel costs rise a lot, especially in today's fraudulent age…they don't need to, though! Stay tuned for more.
~
2) VonuFest3 Update (& next event reminder)
VonuFest3, our now yearly, weeklong gathering of liberation, begins in just over 4 months — September 26th – October 3rd! And it's definitely not your typical freedom festival!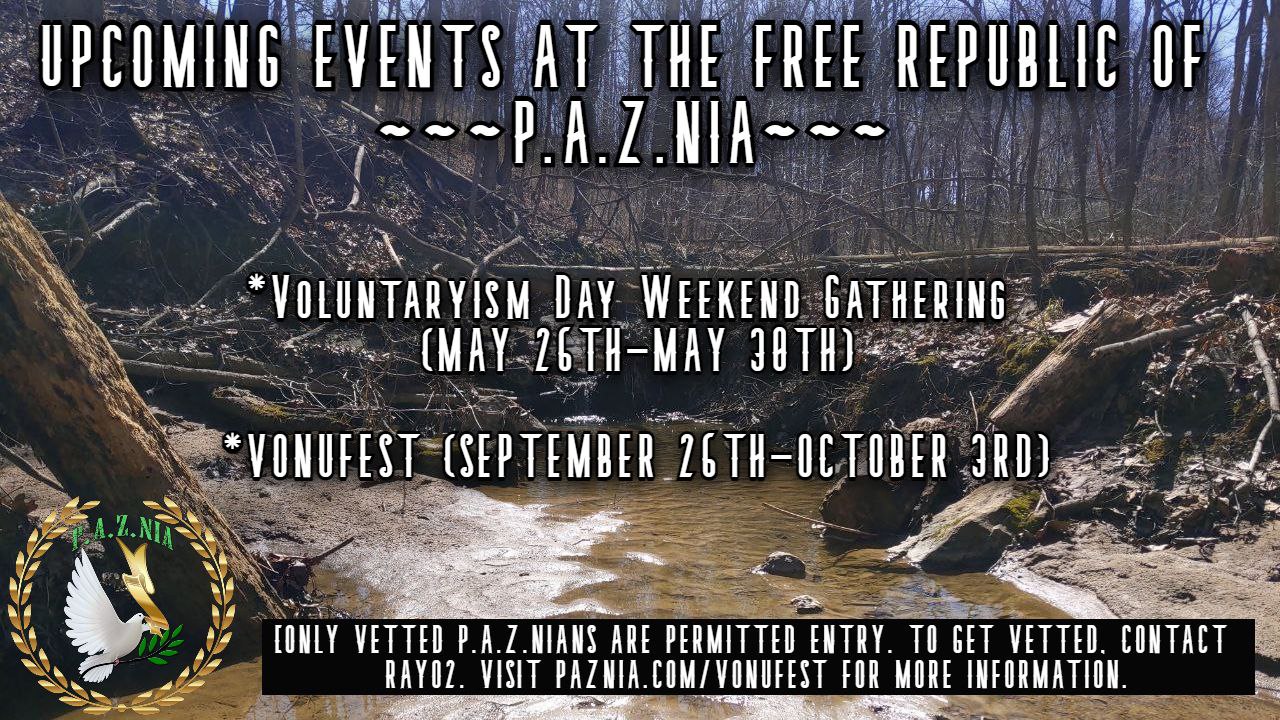 Vetted self-liberators & P.A.Z.NIANs will be treated to a serene week in Our Church of Self-Liberation, Our Nature Sanctuary here at Veritas. Activities could potentially include: hiking, mushroom foraging, swimming, and fishing…
We are also hoping to have some form of entertainment for a night or two (maybe some Second Realm comedy, music, or something similar), in addition to special workshops for interested parties.
Bryan Easterday, a Vedic Astrologer & homesteader, has already offered to do one on the intersection of both of these related fields! As someone deeply interested in biodynamic farming methods and spagyrics, I'm extremely excited for this one!
Surely more details to come…
~
3) Overall P.A.Z.NIA Update
To start with the positives, over the past few months, we've had three new baby lambs, one new baby goat, and our first set of baby rabbits. The latter population is about to explode, much to Naomi's satisfaction (since it will be her primary food supply).
We already have a local processor interested in the rabbit, and the local health food store probably would be too. Should be another good potential avenue for fundraising, and of course, food self-sufficiency!
We also got the BirdPort built, what I'm calling the Bird Shanty 2.0 (a converted carport). And while it's great to have the birds out of the front yard, the new installation means we had to have the raccoons field test its security a handful of times the past week…we lost a lot of birds, but on the upside, once it becomes Bird Knox, we'll be able to greatly expand the operation.
Further, the Bird Shanty 1.0 area has been converted to the main garden…with all that bird fertilizer and organic soil, Ora is sure to turn out some high quality garden-stuffs!
That's basically the bulk of it for now, but we can go more in-depth with any self-liberators who make it out for our next rapidly-approaching Voluntaryism Day Weekend Gathering — those dates are May 26th – May 30th.
Please do reach out if you need help getting vetted or are in search of more information!
~
4) Bitcoin Privacy Update
Finally, I wanted to take a moment to plug the incredibly liberating nature of the GhostPhone, and one critically important, amazing thing that it enables.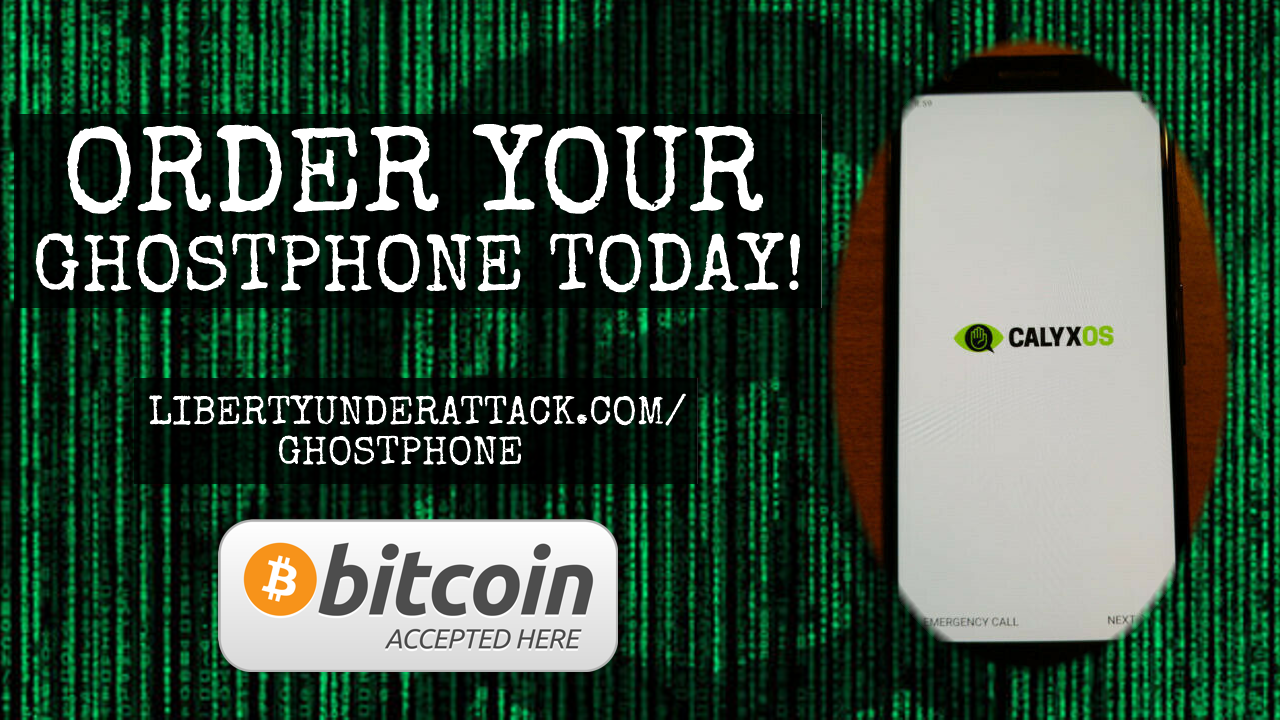 That is, Samourai Wallet, a privacy-focused bitcoin wallet, that also operates a non-custodial bitcoin CoinJoin coordinator. The wallet itself comes with some amazing features, such as a "PayNym" (a way to send BTC to an easily-memorized pseudonym), peer-to-peer CoinJoins, and more that I haven't had a chance to try yet.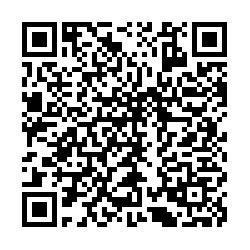 Then there's Whirlpool, their CoinJoin pool, wherein the past transaction history of bitcoin inputs/transactions are broken, and the immutability restored or strengthened, however you'd like to look at it.
To put it another way, imagine 100 individuals handing their serialized gold bars to a smelter and getting back a fresh gold bar, only without having to turn over possession of the gold.
That's essentially a non-custodial bitcoin CoinJoin.
Also keep a lookout for a coming Agorist Bitcoin Guide, authored by our friend Alex Dischinger (@TucsonBitcoin) — herein, he will lay out the privacy and financial independence advantages of home mining, buying bitcoin peer-to-peer/no-KYC, peer-to-peer hardware sales, community-based power generation, and more.
Despite being in bitcoin for coming up on 7 years now, I've made a few crucially important connections and layers of overstanding in the past 12 months. He does a good job of pointing out some of those things.
In this increasingly technological and surveilled world, tools like the GhostPhone and Samourai Wallet will soon be necessities, not just "options"…they already are necessities, though, if you're really paying attention.
And as the quote goes, "a rising tide raises all boats," every individual who steps up their security culture makes it that much more difficult for those looking to eliminate the private sphere.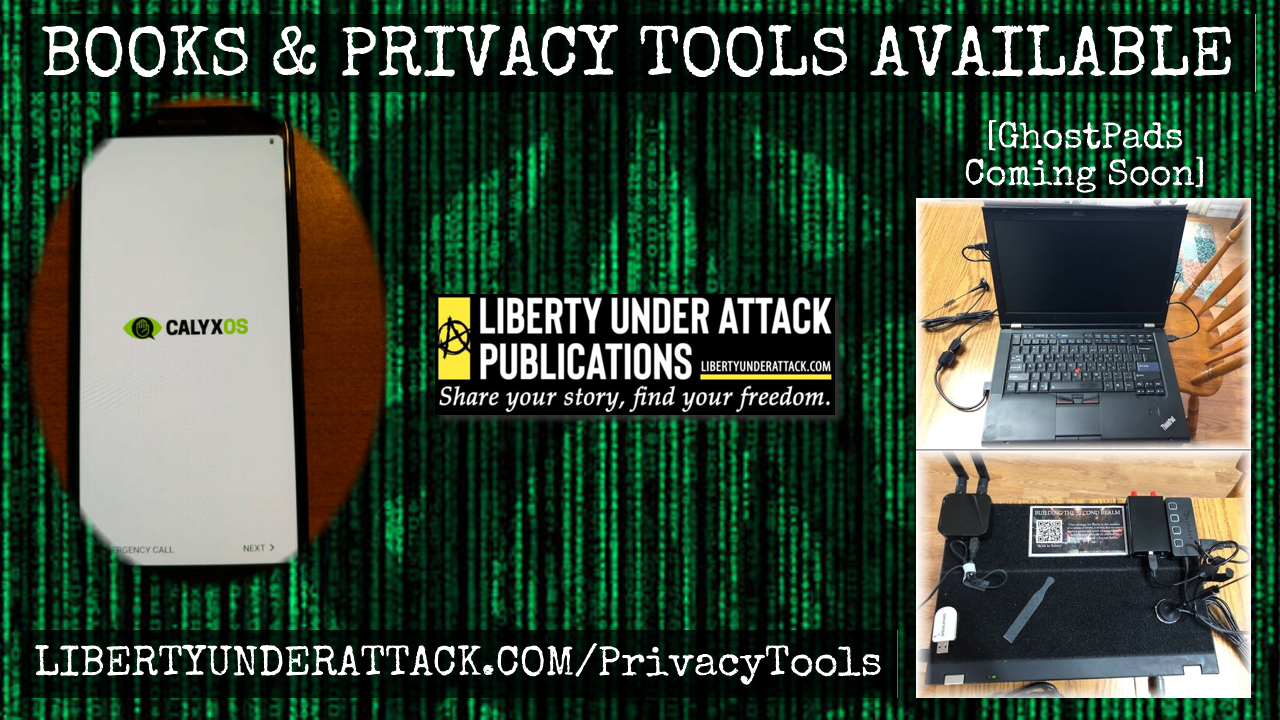 Encrypt everything. Run a two-hop VPN (or maybe better, VPN over Tor). CoinJoin all the fucking bitcoin. And liberate yourself from the coercers and death cult programmers in every sphere, physical, digital, mental, and spiritual.
Settle for nothing less.
Thanks so much for your time, and always remember, vonu is yours for the making and the Second Realm is yours for the building.
Yours in liberation,
-Shane/Rayo2
Wellness Coordinator @ The Free Republic of P.A.ZNIA's
Department of Health/Wellness
(Other roles include: Lead Sheep Herder, Permaculture Farmer-In-Training, Lead Astronaut @ The P.A.Z.NIA Secret Space Program/Freedom Observatory (S.S.P./F.O.), Prospector @ The P.A.Z.NIAN Bitcoin Mines, Wordsmith @ the P.A.Z.NIA Lbry)
---
IMPORTANT LINKS:
---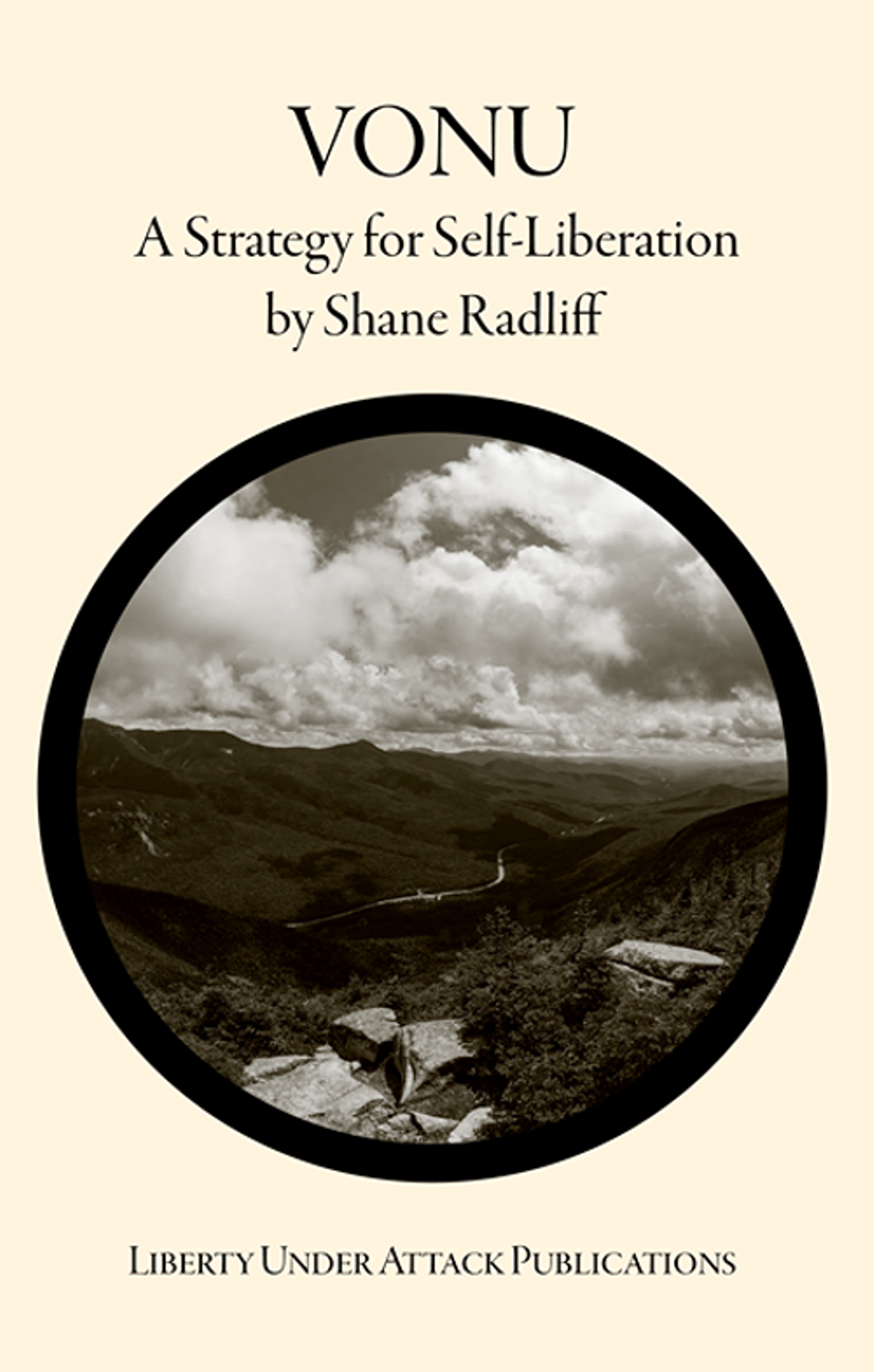 ---