Podcast: Play in new window | Download
Subscribe: Apple Podcasts | Android | Email | Google Podcasts | Stitcher | TuneIn | Spotify | RSS
On this episode of The Vonu Podcast, you'll catch my recent guest appearance on the Join The Wasabikas Podcast, hosted by Max Hillebrand. We talked vonu and the Second Realm, and how these strategies liberate the individual and forge a shield of privacy from First Realm coercion.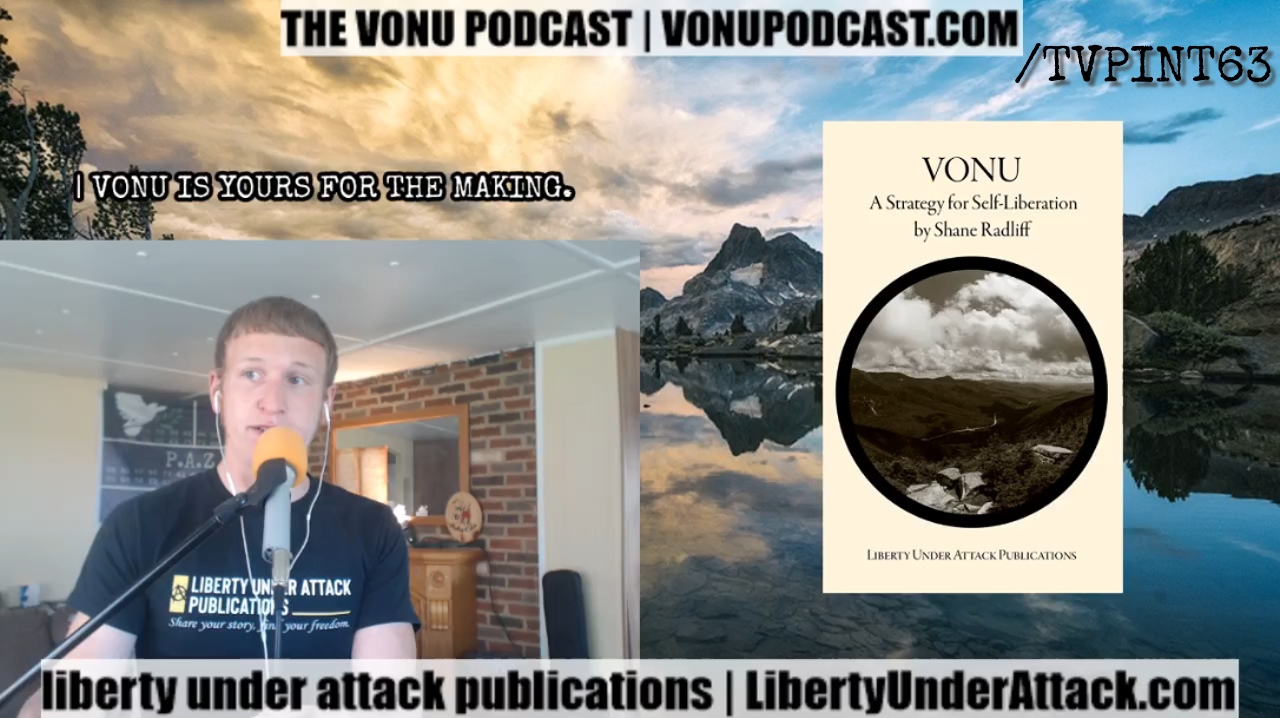 SHOW GUIDE:
An update on P.A.Z.NIA — more progress in food self-sufficiency!
My path through the alternative media and my philosophy on freedom at that time;
The digital radio show manifesting into a physical Second Realm;
Vonu leading to radical lifestyle changes — my nomadic adventure that led me to the homestead;
Up's and downs to nomadic lifestyles;
The advantage of nomads (or anyone) pursuing online entrepreneurship;
Financial independence or location-independent employment as major first steps to pursuing vonu;
The big downside of nomadic/mobile lifestyles and the P.A.Z.NIA Second Realm Network as a potential model/set of solutions;
Mean-time to harassment and why it's an important vonu concept;
Privacy defined, and how it fits into vonu;
Considerations on opening trade/welcoming folks into our agoras, while still doing it safely and free from coercion;
The importance of financial skin-in-the-game — the P.A.Z.NIA General Bitcoin Fund and STEAKholder memberships;
Encrypted communications & their role in vonu strategy; Rayo's discussion of encrypted ham radio networks, and a new iteration combining high/low tech;
If the coercers can't find you, they can't coerce you; further, if the coercers can't read what you write (it's illegible ciphertext), they can't use your words against you.
Supply caches and their use in nomadic vonu lifestyles;
The Big Book of Secret Hiding Places by Jack Luger (LibertyUnderAttack.com/Hide);
Ending with the beginning: "VONU" as an awkward contraction & defined.
---