Podcast: Play in new window | Download
Subscribe: Apple Podcasts | Android | Email | Google Podcasts | Stitcher | TuneIn | Spotify | RSS
On this episode of The Vonu Podcast, you'll hear my guest appearance on Chris Jantzen's, End Evil Podcast.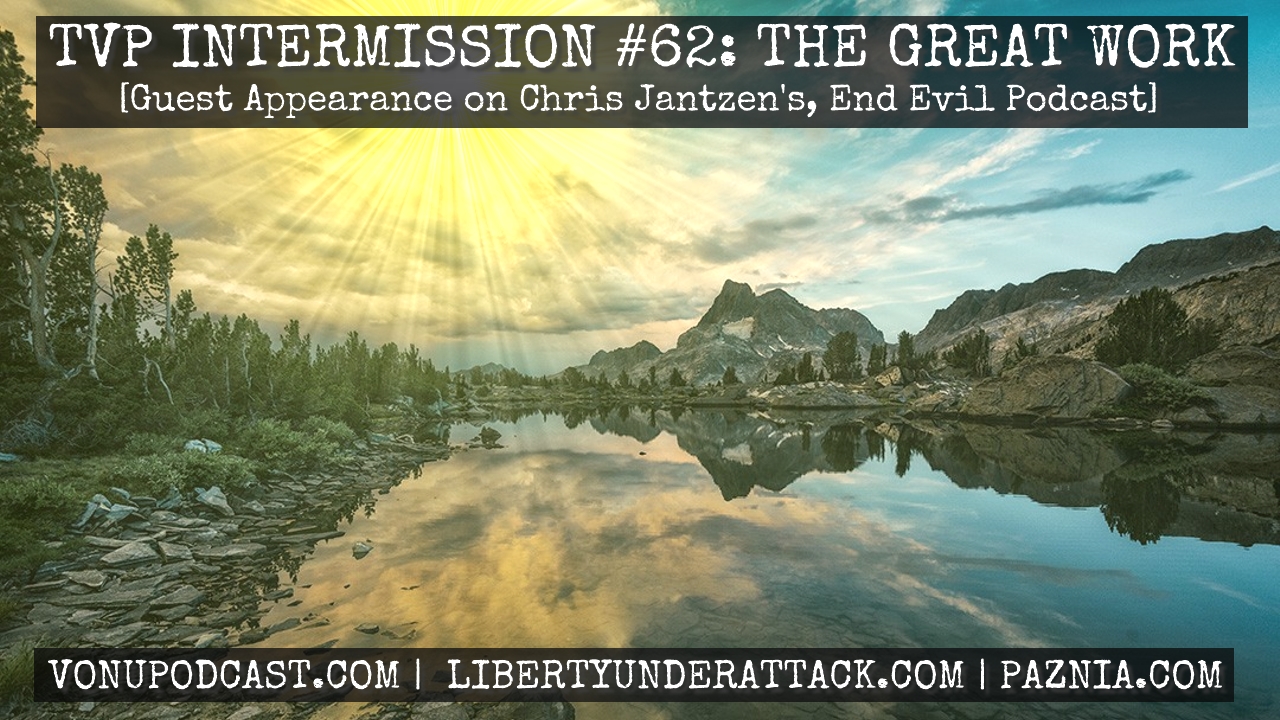 Chris & I have been colleagues/friends for a number of years, first being in an entrepreneurial mastermind group some years back. We recently got back in contact and he invited me onto his new podcast he launched over at Mark Passio's, One Great Work Network.
SHOW GUIDE:
LUA Radio, LUA Publications, vonu, and my path to where I am today
What liberation strategies have been most impactful in my life
Why I put so much time and energy into freedom and content creation
An introduction to the Second Realm (VonuPodcast.com/SecondRealmClips)
P.A.Z.NIA, the homestead, and working towards food self-sufficiency
Future plans for The Vonu Podcast
My thoughts on natural law, hermetic principles, and morality
Please enjoy, share it around if you can, and always remember, vonu is yours for the making!
---