Podcast: Play in new window | Download
Subscribe: Apple Podcasts | Android | Email | Google Podcasts | Stitcher | TuneIn | Spotify | RSS
On this intermission show of The Vonu Podcast, you'll hear an episode of LUA Radio from January 3rd, 2016. Herein, Gary Hunt joined me to discuss Committees of Safety and Security Teams, two possible ways of organizing locally.
Committees of Safety can be defined as mutual self-defense associations that also operate as parallel governments. Historically, they were known under a variety of names, yet, their function was exactly the same – to pool manpower for defense of the community and/or legitimize a self-organized populist government.
---
---
Security Teams are much like freedom cells — small groups of individuals organizing for mutual defense and security. Gary was a part of one in the 90's and discusses some of their operations, tactics, and stories.
And of course, much like vonu, these strategies are very much yours for the making.
Show Notes:
Committee.org Website
Gary's Blog
The FBI Recognizes The Existence of Liberty Under Attack
---
Get the paperback book from Liberty Under Attack Publications!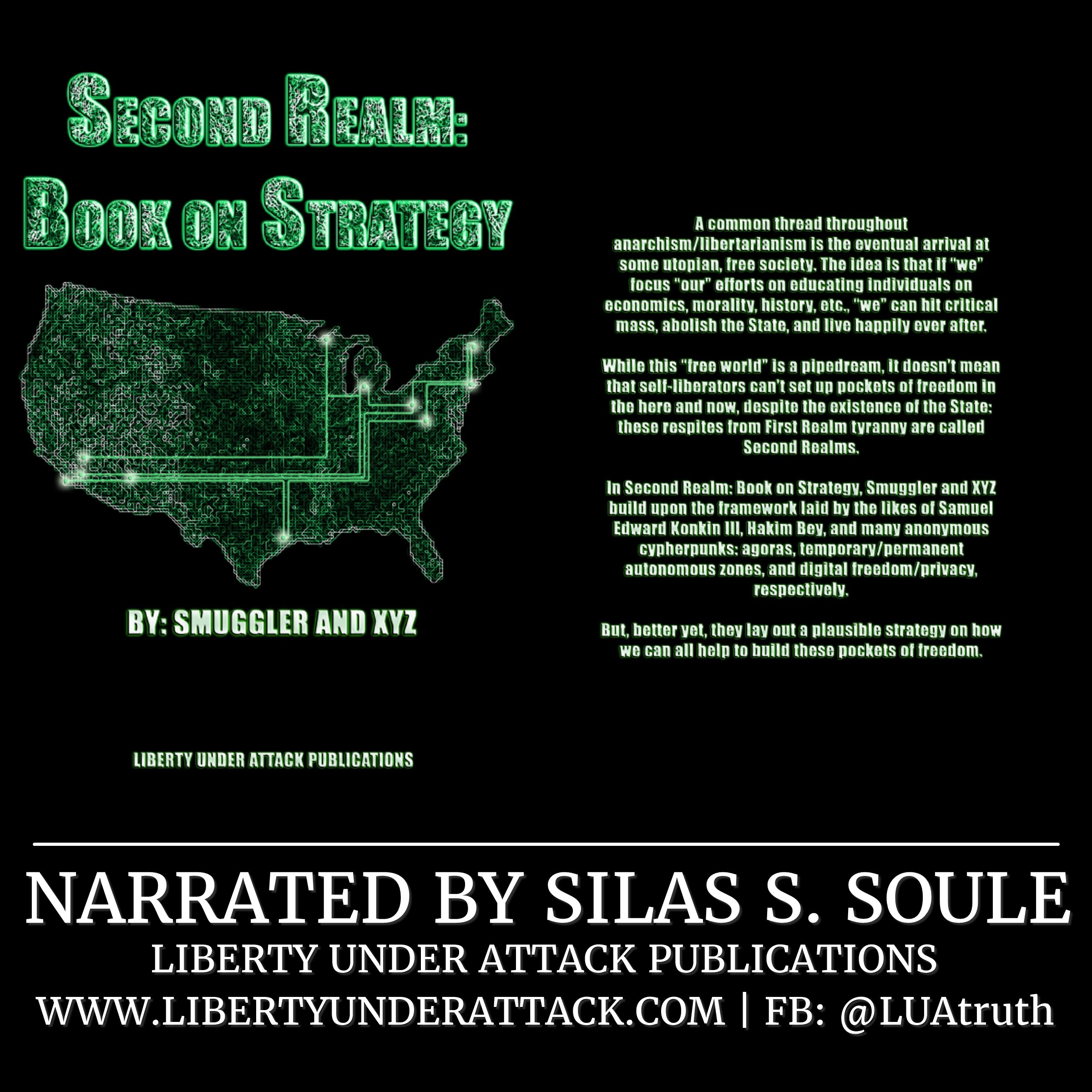 ---
---
Check out Liberty Under Attack Publications for books, privacy tools, & apothecary items to aid you in your pursuit of self-liberation, or if you're an author looking for a liberty-focused publisher!

---
BUILDING THE AGORA
TheLibertyForge.com
AnarchoCoffee.com
Enemy of The State's Dank Pod Stash
Liberty Under Attack Publications
Luv Java High Performance CBD-Infused Butter Coffee
Join the Road to Anarchy!
Building The Agora is a collaborative effort to promote businesses and podcasts, connecting us to each other's audience. If you're interested in helping to build the agora, please email: [email protected].