Podcast: Play in new window | Download
Subscribe: Apple Podcasts | Android | Email | Google Podcasts | Stitcher | TuneIn | Spotify | RSS
On this episode of The #Vonu Podcast, Jason and I discuss the recently launched, "Capital Hill Autonomous Zone" (#CHAZ). We fill you in on the happenings, provide you with our thoughts/initial concerns, positives, and lessons learned.
About an hour in in, BloodedTheBrave/Kyle Reese/Brent Elias joined us, as he has known Raz Simone from his music for close to 10 years now. He gives us some background and his perspective.
The last 6 minutes contain two relevant clips from Bill Cooper's 16th installment of his Mystery Babylon series. Stick around to the end!
---
Show Notes:
CHAZ Wikipedia
AnarchoMastia Twitter Source
AnarchoMastia Tweet Calling Out Disinformation (food is in abundance)
AnarchMastia Tweet Calling Out Disinformation #2 (there is no warlord)
Good Samaritans Stop Attempted Arsonist (Tweet)
40+ Minute Video Tour/Livestream
List of Demands
Intentional Community Website
---
Get the paperback book from Liberty Under Attack Publications!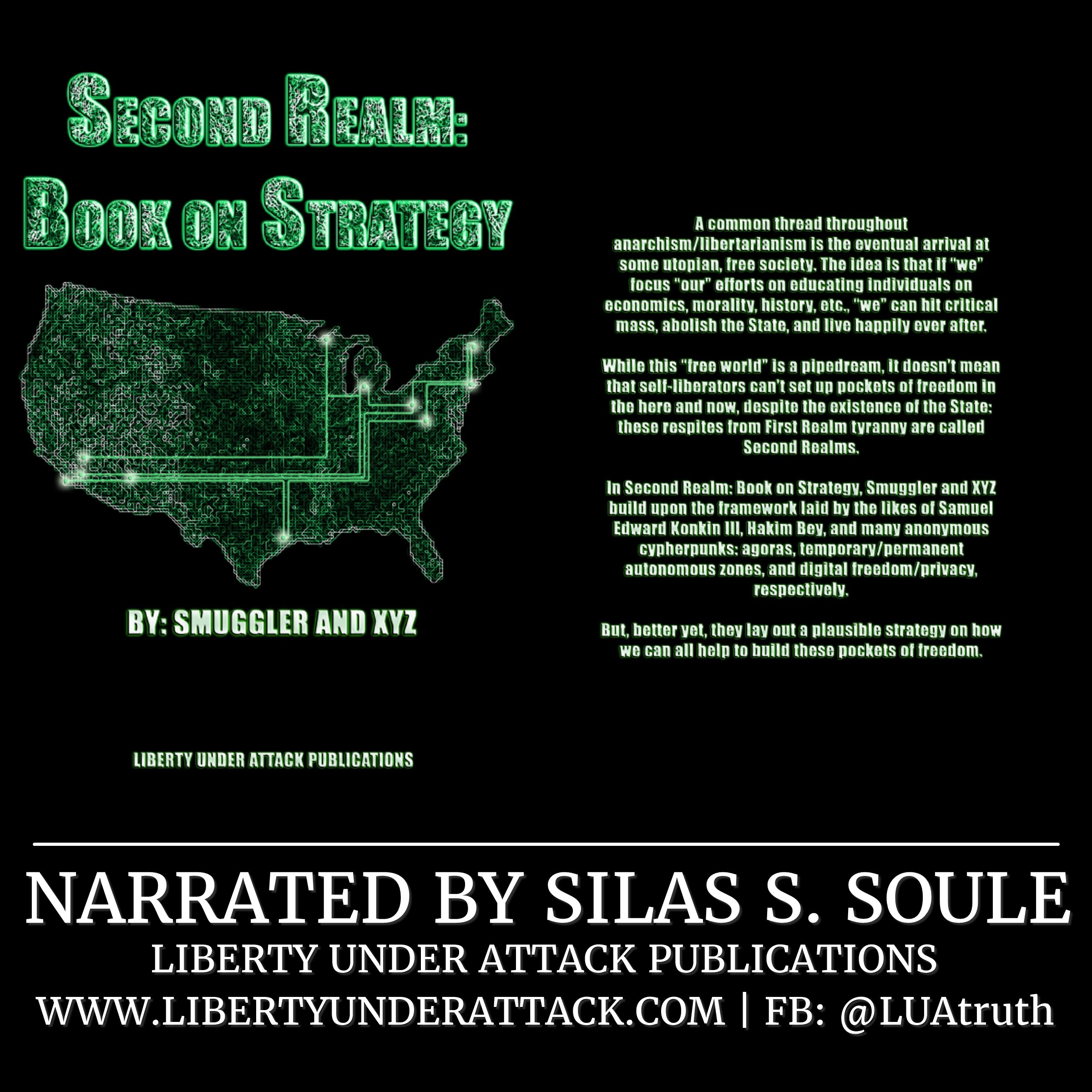 ---
---
Check out Liberty Under Attack Publications for books, privacy tools, & apothecary items to aid you in your pursuit of self-liberation, or if you're an author looking for a liberty-focused publisher!

BUILDING THE AGORA
TheLibertyForge.com
AnarchoCoffee.com
Enemy of The State's Dank Pod Stash
Liberty Under Attack Publications
Luv Java High Performance CBD-Infused Butter Coffee
Join the Road to Anarchy!
Building The Agora is a collaborative effort to promote businesses and podcasts, connecting us to each other's audience. If you're interested in helping to build the agora, please email: [email protected].