Podcast: Play in new window | Download
Subscribe: Apple Podcasts | Android | Email | Google Podcasts | Stitcher | TuneIn | Spotify | RSS
On this episode of The Vonu Podcast, we return to the topic of privacy, bitcoin, & ChainAnalysis coercion, and go deep into the deeply troubling legal case of Roman Sterlingov.
Roman was an early bitcoin adopter, who started using a DeepWeb mixer, Bitcoin Fog. Without a shred of evidence and via a shoddy investigation, ChainAnalysis & the State are accusing him of being the FOUNDER, and as such, has been locked up for a couple years already, facing 50+ years in prison.
Joining me, are his lawyers, Tor Ekelend & Mike Hassard, as well as SW from Samourai Wallet — Tor has been doing work on digital privacy/freedom for over a decade, and this is the most absurd case he's seen yet…
And may just have the most far-reaching consequences.
SW also fills us in on how the Samourai Wallet team is helping with their open source ChainAnalysis tool, OXT.ME.
Please consider donating to Roman's fund here: https://www.torekeland.com/roman-sterlingov/
SHOW GUIDE:
Roman's case is the EXACT reason why Samourai acquired OXT.ME: to take it out of the hands of ChainAnalysis, and to provide counter-analysis that is reproducible and verifiable
Mike fills us on in their travels to bitcoin, privacy, and freedom conferences across Europe
Tor introduces the case: wildest and most absurd in a decade of digital privacy/freedom cases; Roman is absolutely innocent, but has been locked up for 2 years awaiting trial anyway
Roman's background/history; how he accumulated a lot of bitcoin early on, and became a millionaire overnight; introduced to a bitcoin mixer at a meetup, starts using Bitcoin Fog
The astonishing lack of evidence of Roman being the founder; ChainAnalysis black box
Mike comments on how little evidence the State is providing them during discovery (i.e. bitcoin addresses, software, code, etc.), making their job extremely difficult
The "Russian connection" — thanks to the nonsense political climate
Mt. Gox background/history; that data is critical to the State's case against Roman, but is unusable and unreliable on its face
Mark Karpeles found guilty in Japan for falsifying Mt. Gox data — no jail time
Karpeles: founder of Bitcoin Fog? Never served any time, now works for U.S. government (Department of Justice); more evidence of that than Roman
The far-reaching ramifications of ChainAnalysis and State cooperation; demonstration of public-private coercion (fascism)
SW: there's no evidence other than ChainAnalysis black box reporting — full of mistakes that the Samourai team found — more quack science!
Despite putting Roman under surveillance (physical, digital, etc.), and seizing multiple computers, cellphones, Raspberry Pi's, private journals, etc. at the airport arrest, there's not ONE shred of evidence
SW, Tor, and Mike explain why we self-liberators/freedom pioneers MUST 100% fight against ChainAnalysis; there's no fucking choice, especially not working with them
Andy Greenburg of WIRED's last book includes Roman's case — he went up on stage with the arresting agent at a conference in D.C.; Andy never checked with Tor or anyone, just silence
SW: what is the strategy? Undermine analysis, undermine the facts surrounding the case, profiteering, etc.?
Tor: we're going to tell the truth, how Roman made his money, got his bitcoin early on, and how he became a millionaire overnight — yet didn't make near enough to have run Bitcoin Fog
SW provides a runthrough on OXT.ME; all ChainAnalysis is probabilistic, NOT deterministic, and CANNOT be used as evidence in court
STOWAWAY, a Samourai Wallet privacy feature, fooled OXT, which is the core evidence in this case
Tor is actually a privacy/hacker lawyer O.G. of SW's past — represented Weeb a decade ago
Please consider donating to Roman's fund here: https://www.torekeland.com/roman-sterlingov/
---
HEALTH LIBERATION/SELF-LIBERATION SPECIAL OFFER:
The Amazing AquaCure!
Interested in your own AquaCure? Save $125 with coupon code "vonu", and help support the P.A.Z.NIA Department of Health/Wellness at the same time!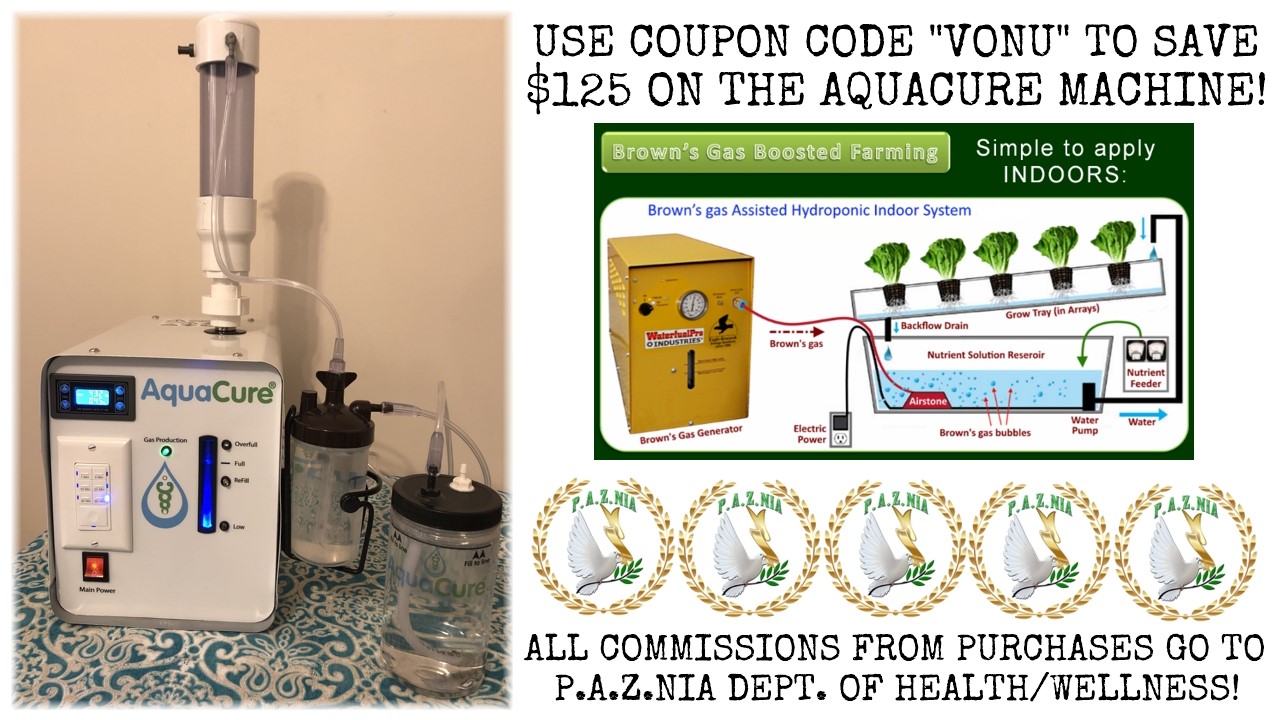 ---