Podcast: Play in new window | Download
Subscribe: Apple Podcasts | Android | Email | Google Podcasts | Stitcher | TuneIn | Spotify | RSS
For this 200th episode of The Vonu Podcast, I welcome a killer panel of self-liberators from across a wide variety of specialties & geographies to get their take on the development & progress of liberation & vonu over the past couple of years…and their outlook on the future.
Featuring: Smuggler, Derrick Broze, Brian Sovryn, Max Hillebrand, Jamin Biconik, Sek & Penguin from The Agora Podcast, Jason Boothe, and John Gier
A sincerest thanks to all panel members, vonu listeners, new and old alike, in celebrating 200 episodes with me. See you in the Second Realm!
---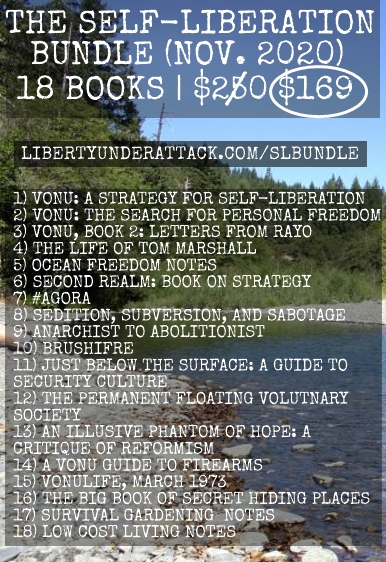 Check out The Self-Liberation Bundle, exclusively from Liberty Under Attack Publications!
---
SHOW GUIDE:
The panel members introduce themselves and their work in self-liberation
Derrick starts by discussing the idea of freedom cells, & the role the freedom cell network is playing in organizing locally, worldwide; his plans and objectives down in Mexico with freedom cells and beyond
More restrictions on international travel exist, but there are also increasing opportunities
Smuggler provides an update on TAZ0, a temporary autonomous zone in Berlin constructed out of shipping containers; prospects for pseudonymity/anonymity/privacy better or worse now?; and updated recommendations on smartphone security & privacy
Brian offers his insights and perspectives on the realm of liberation in the tech world; solutions in the smartphone security realm, network attached storage devices, etc.; Briar app is seeing more and more use; the huge need to get all of these important books, like Second Realm, in audio/audiobook format; utilizing sneakernet/data mules in the P.A.Z.NIA/Second Realm network; his upcoming van nomad adventure
Jamin discusses some of his current projects: pirate box, freedom box, etc.; features of the system he's building for P.A.Z.NIA – self-hosted encrypted chat, local search engines, wikis/archives, VPN's, Tor routing, and much more
John provides his insights into the independent, "free" energy realm and the upgraded Bourke engine project he's working on with Sky Huddleston; his now-halted seasteading plans, squatting an uninhabited ocean island; Ormus potential on the open ocean
Max highlights coinjoin as a major step towards liberation/vonu in the bitcoin realm; lightning network's increasingly-reliable use and new features — podcasting/bitcoin, tools for education, funding projects, etc.; international travel & second citizenships/passports with bitcoin
Sek shares some of his experiences guerrilla gardening and pursuing liberation in cities; off-grid homesteading tips
Penguin talks a bit about Karl Hess' book, Community Technology, and new possibilities in that area with the progression of technology
Key point: technology is far more than just in the digital realm — it can be methods, tools, "high tech", etc.
Book recommendation: The Technological Society by Jacques Elluil
Jamin covers some of his projects at his P.A.Z. — radio, solar, homestead, security, etc.; Ghostpads can always be custom-built, just email

[email protected]

The panel members each share their closing/overall perspectives on the future of liberation and vonu over the coming years
---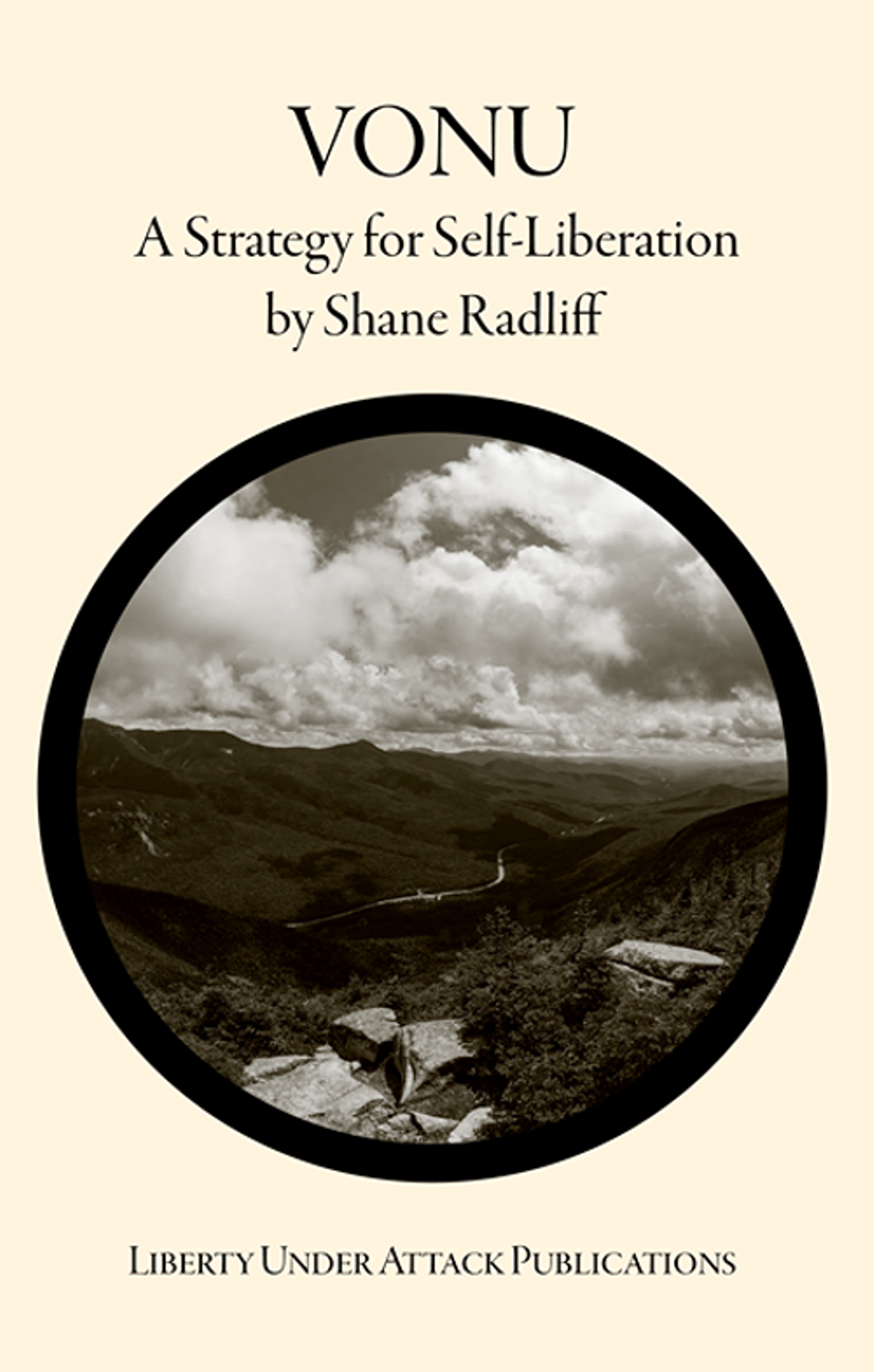 ---