Podcast: Play in new window | Download
Subscribe: Apple Podcasts | Android | Email | Google Podcasts | Stitcher | TuneIn | Spotify | RSS
The Vonu GhostSystem Bundle gives the beginning or advanced self-liberator an affordable and user-friendly way to step up their security culture, in both the physical and digital Second Realms.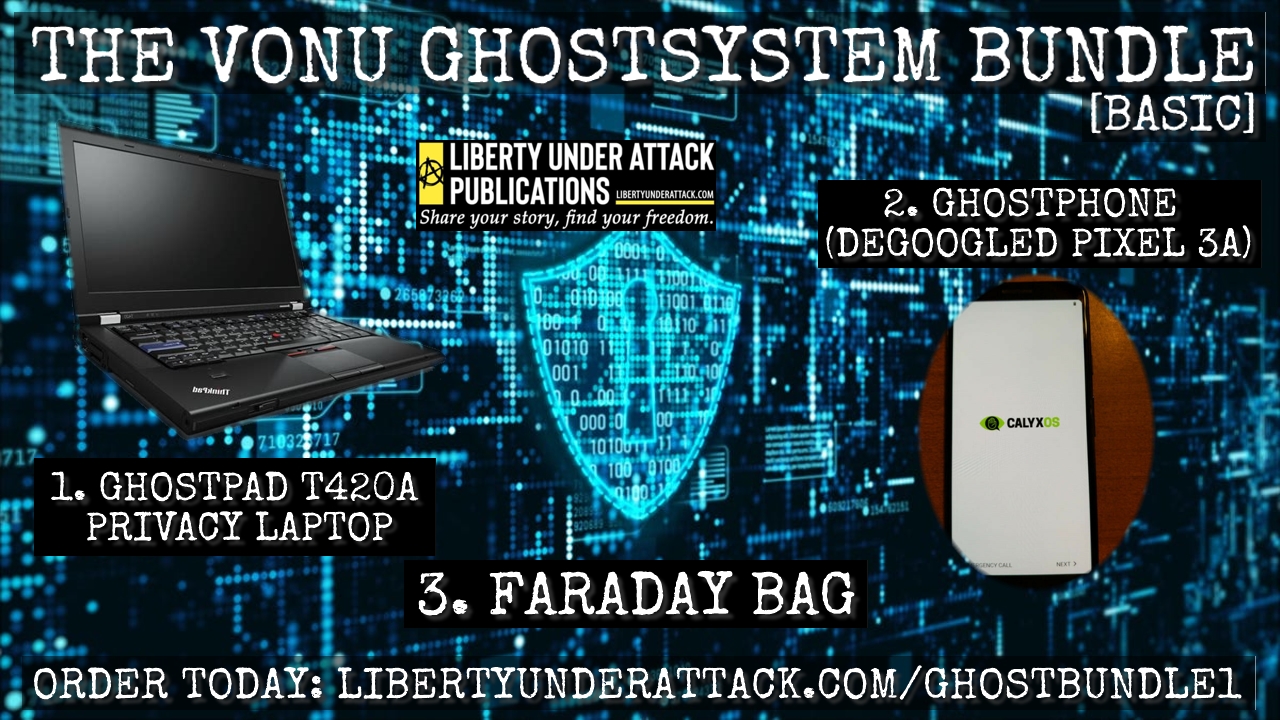 Featuring two privacy-hardened devices, hardware hacked by our friend Jamin Biconik:
This Vonu GhostSystem Bundle is exclusively available via Liberty Under Attack Publications.
In this technological age, at least right now, some interaction with the digital Babylon beast is necessary. But when we are pushed toward interacting, let us instead choose devices that we own, one's that aren't programmed to rat us out, one's that are as secure as humanly possible…
While also balancing the need for an easy user experience.
Of course, all of this is free and open source, but some don't have the time, expertise, or desire to become hardware hackers or developers themselves — if you're going to outsource, you might as well outsource to Jamin.
Anyway…see you in the digital Second Realm!