Podcast: Play in new window | Download
Subscribe: Apple Podcasts | Android | Email | Google Podcasts | Stitcher | TuneIn | Spotify | RSS
The following is an audiobook excerpt from Juraj Bednar's above-titled book, recently listed in the Liberty Under Attack Publications catalog. The chapters are titled: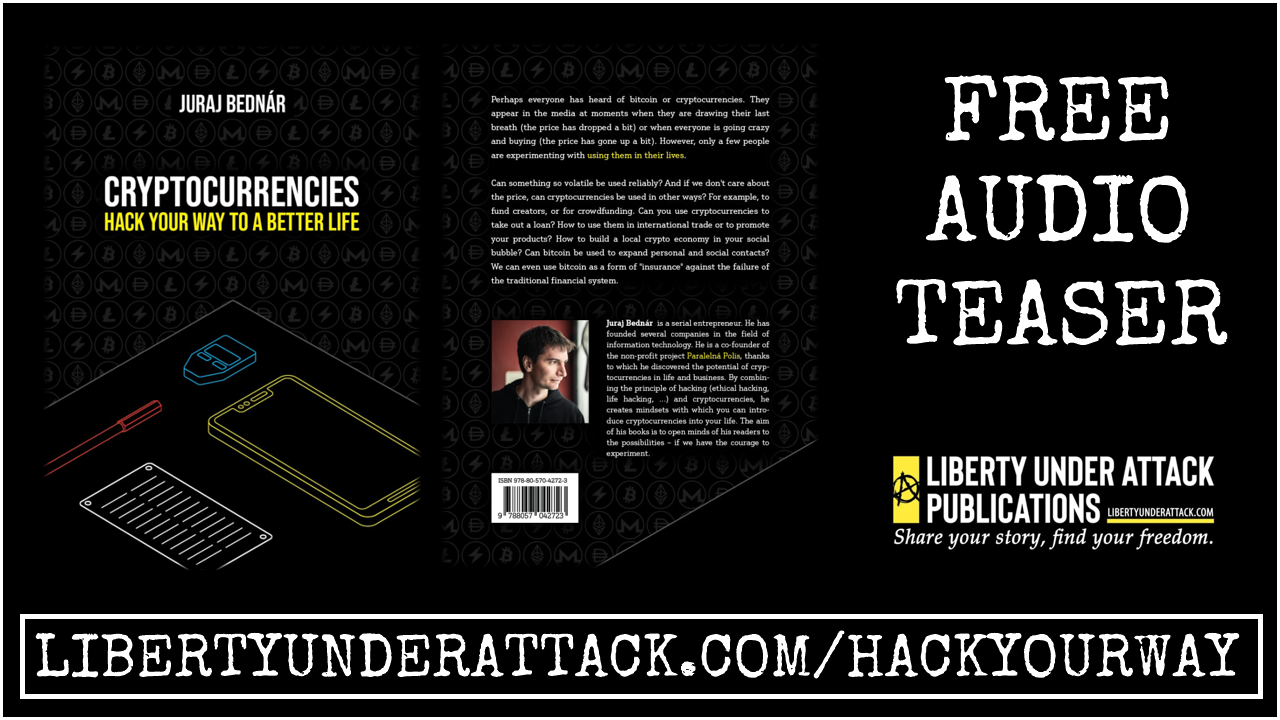 Parallel Polis, Parallel Societies, & The Sovereign Individual
Lunarpunk: The Future of Cryptocurrencies in Regulatory Hell (coming soon)
Juraj is the co-founder of Paralelni Polis, the Institute of Crypto-Anarchy, in Prague.
They have a bitcoin cafe, workshops, and host a yearly conference, Hackers Congress, which brings together the best and brightest crypto-anarchists in the world, including Paul Rosenberg and Smuggler, favorites of The Vonu Podcast.
Thanks so much for your time today. Enjoy these couple selected chapters from Juraj Bednar's, Cryptocurrencies: Hack Your Way To A Better Life.
ORDER TODAY: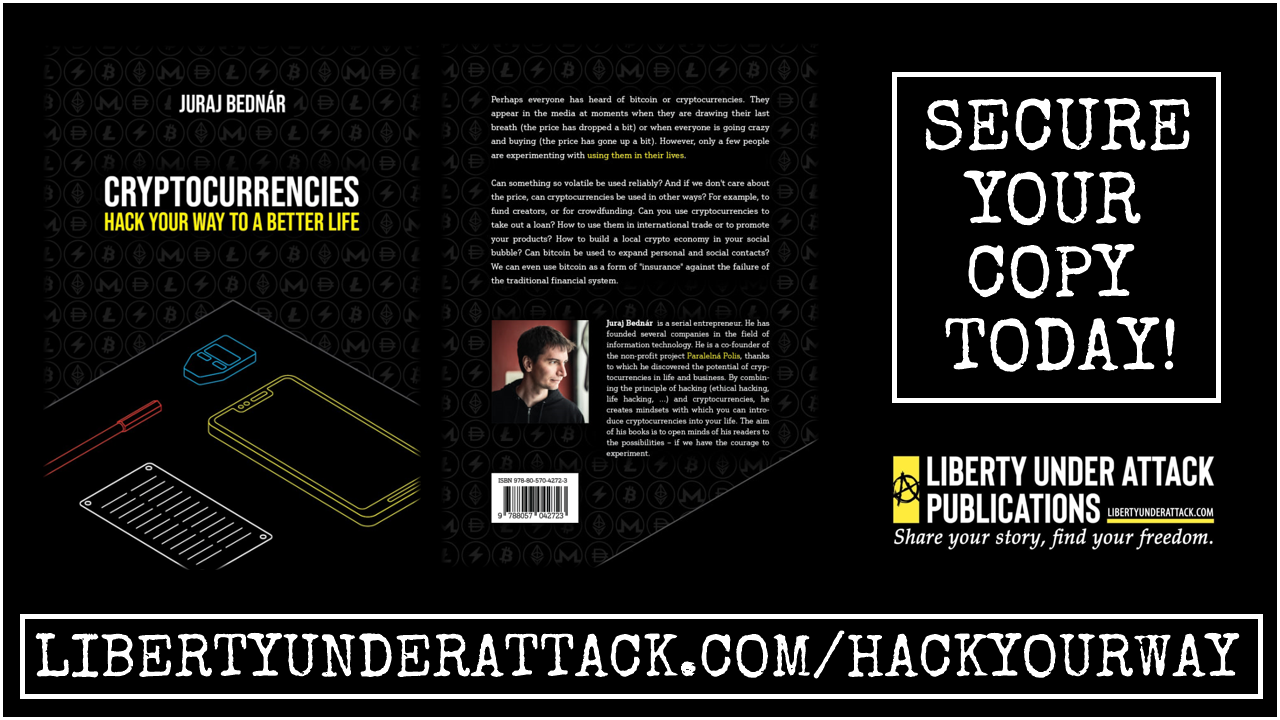 MAKE A VALUE-FOR-VALUE DONATION TO THE SECOND REALM!
---
RELATED FREE AUDIOBOOKS:
---
For more great freedom-oriented books, anarchist/agorist fiction, bundles, privacy tools (GhostPads & GhostPhones), & more, visit LibertyUnderAttack.com.