Podcast: Play in new window | Download
Subscribe: Apple Podcasts | Android | Email | Google Podcasts | Stitcher | TuneIn | Spotify | RSS
Thanks to the efforts of Fenix Aurora and Matt Workman, the audiobook for Vonu: A Strategy for Self-Liberation is now ready and out!
Learn how to make yourself invulnerable to the coercion of the State and the servile society with this updated guide on the liberating freedom strategy of vonu.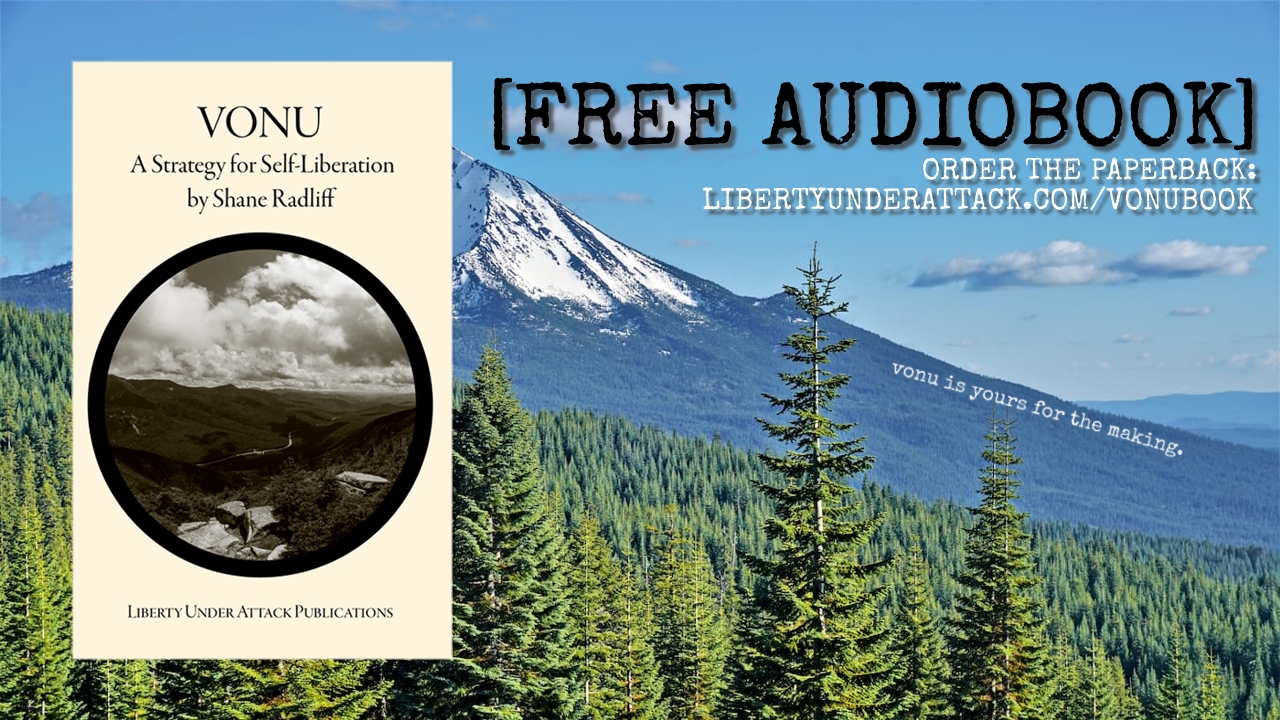 Here's the foreword by Derrick Broze to give you a taste:
The search for personal liberation will differ from individual to individual. Once one has decided they desire more freedom than they currently possess living under the State in the "servile society", there is no looking back. However, deciding which route to take can be a monumental and overwhelming task. The appearance and strategy chosen will depend on an individual's background, skills, interests, age, finances, and a host of other factors. Navigating these options is made much easier by reading "Vonu: A Strategy for Self-Liberation", by Shane Radliff.
In this short but informative book, Shane dives into a wide range of strategies for achieving an invulnerability to coercion from the State and other hostile actors. From van nomadism to intentional communities, the book tackles the concepts with clear language that will enlighten veteran vonuans and agorists, as well as those who are completely fresh to all this freedom and self-liberation talk. As someone who has spent the last 8 years dedicated to finding a more free way of life, I found it refreshing to see so many great tips and ideas compiled into an easy to read manual. I especially enjoyed Shane's comparison of Rayo's ideas and his potential interaction and inspiration of Samuel Konkin III, founder of agorism.
Whether you are an agorist seeking to build the counter-economy and the next stage of liberation, a freedom lover who wants fresh ideas for alternative lifestyles, or somehow stumbled upon this material by fated accident – this book provides a number of invaluable resources. I look forward to employing many of these ideas in my own life in the coming years as I continue my path towards the agora.
Thank you to Shane for making the effort to dig up Rayo's writings and keep them alive for the digital age. Hopefully these ideas will see a revival in the larger libertarian/voluntaryist/freedom movements around the world. Either way, for those individuals who dare push their quest for personal liberation to the edges of polite and acceptable society, this book is guaranteed to become a treasure for many years to come.
Derrick Broze
The Conscious Resistance Network
July 2018
PLEASE ENJOY…CHECK OUT THE PODCAST/ARTICLE ARCHIVES FOR MORE IN-DEPTH DISCUSSIONS ON WHATEVER LIBERATED LIFESTYLES INTEREST YOU!
~~~
HEALTH LIBERATION/SELF-LIBERATION SPECIAL OFFER:
Interested in your own AquaCure? Save $500 with coupon code "vonu", and help support the P.A.Z.NIA Department of Health/Wellness at the same time!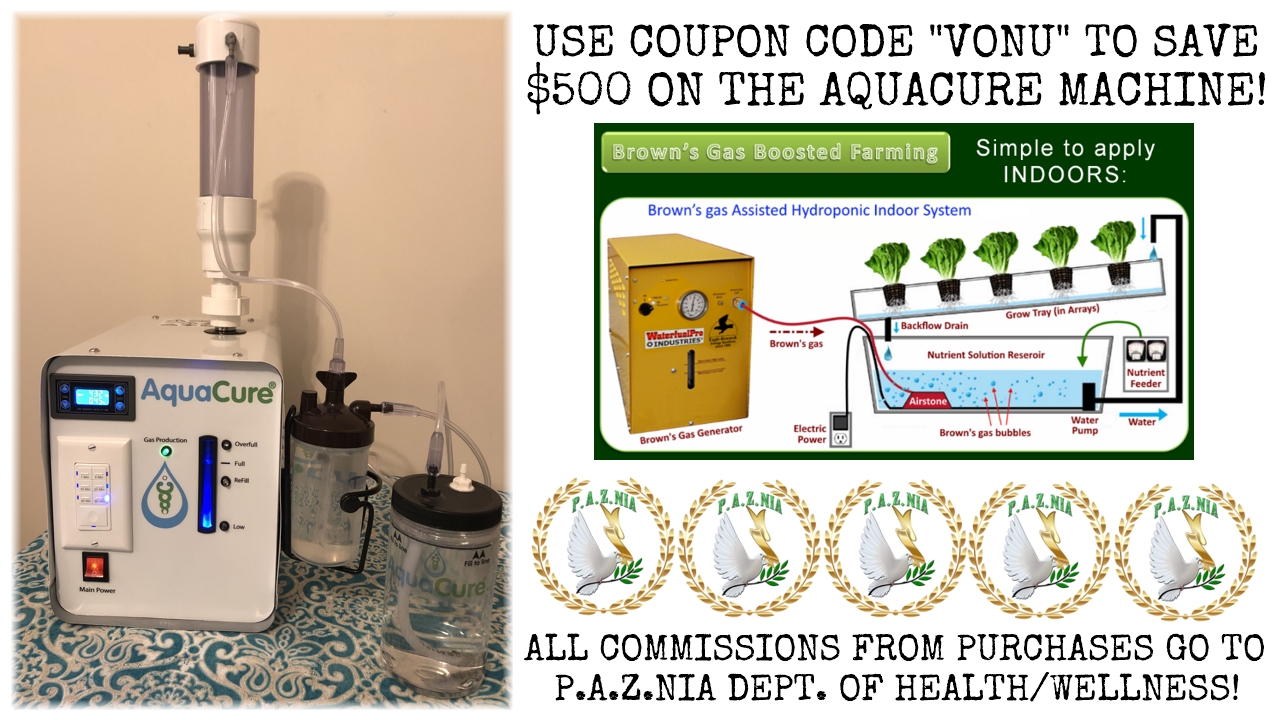 ~~~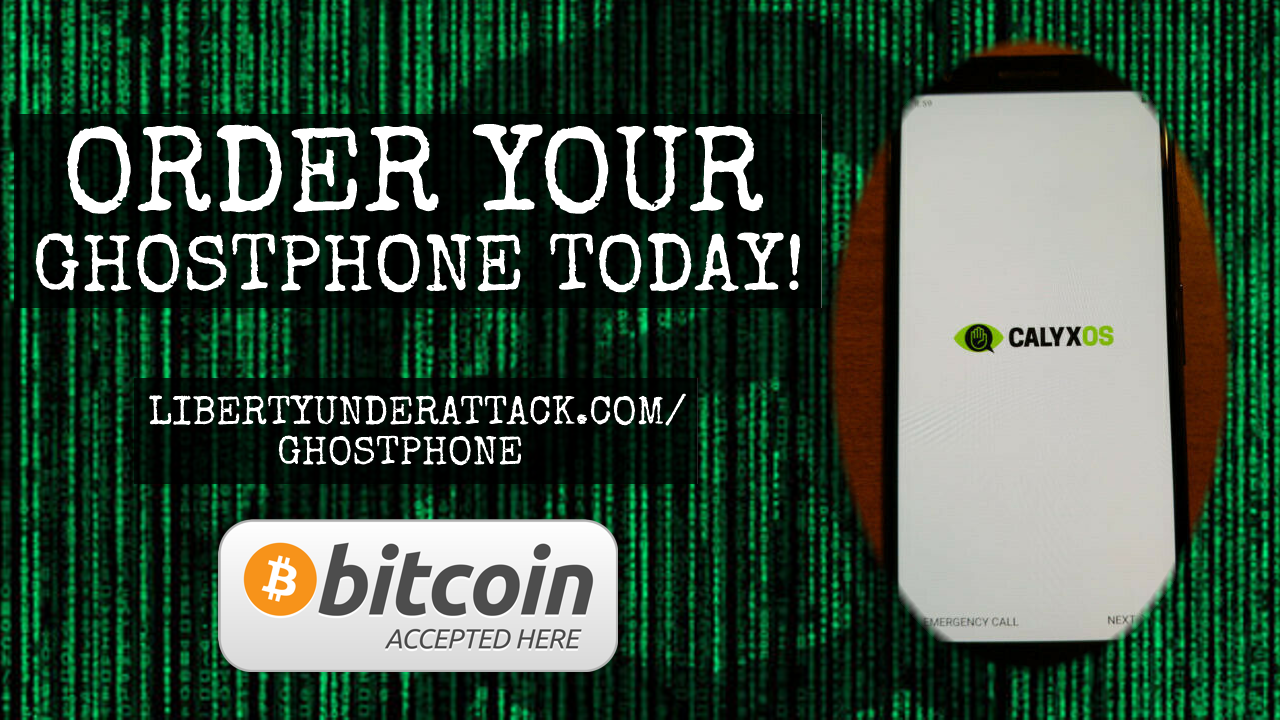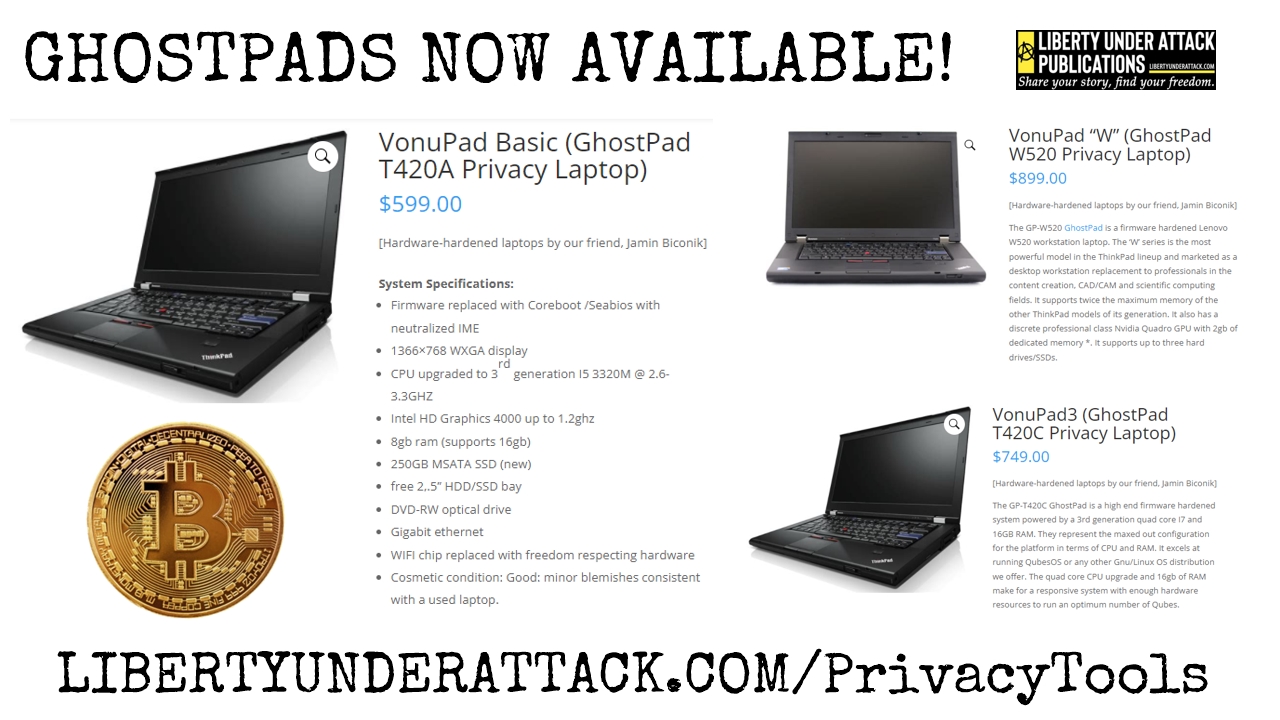 ---
---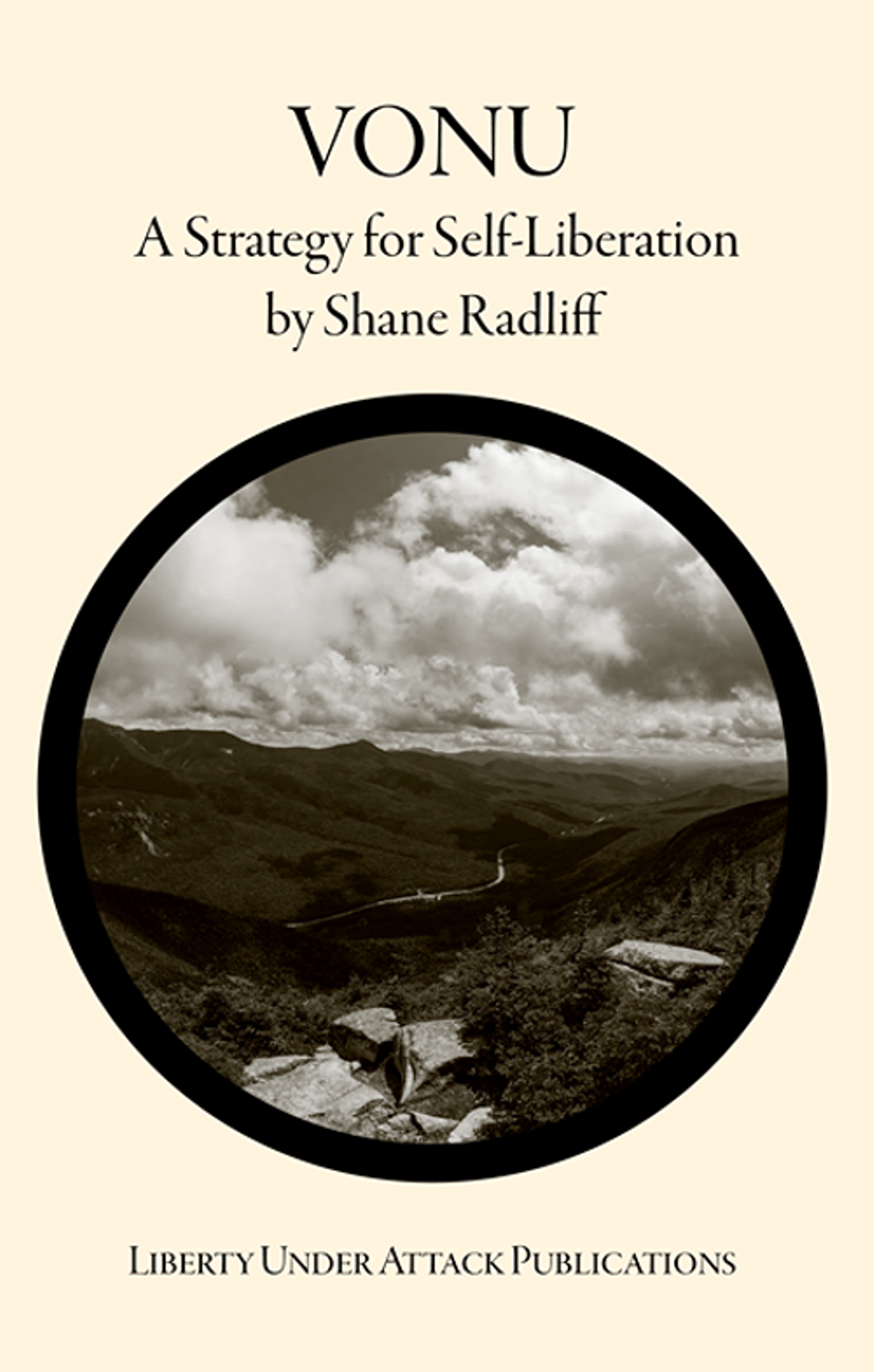 ---