Podcast: Play in new window | Download
Subscribe: Apple Podcasts | Android | Email | Google Podcasts | Stitcher | TuneIn | Spotify | RSS
Vonu Week was an interesting hands-on course offered by Rayo and Roberta. We've discussed it in previous episodes of TVP, and even covered Benjamin Best's personal experiences there.
Well, in Vonu, Book 2, we obtained a bunch of new material: letters/articles from Rayo advertising the training, an in-depth overview of the material contained, programme notes for both days 1 & 4, as well as Vonu Week Results, an article wherein Rayo provides an overview of the couple of groups that partook in the training.
Vonu: The Search for Personal Freedom, Number 2 — Letters from Rayo
Jason also offered his firsthand experience of Siskiyou Region, and we even key in on the specific location Rayo & Roberta chose for their pursuit of vonu.
---
---
Big thanks to Jason for guest co-hosting and for all of his help in proofreading these new publications!
Share it around and consider financially supporting the podcast–we need YOUR help to keep this podcast going. You can become a patron on Patreon for exclusive content by clicking the image below. You can also click here to donate via PayPal, Bitcoin, and altcoins.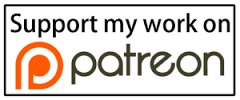 Show Notes:
Vonu: The Search for Personal Freedom, Number 2 — Letters from Rayo