Podcast: Play in new window | Download
Subscribe: Apple Podcasts | Android | Email | Google Podcasts | Stitcher | TuneIn | Spotify | RSS
Recently, I was invited onto The Agora, a new solutions-based podcast, to talk Second Realm strategy.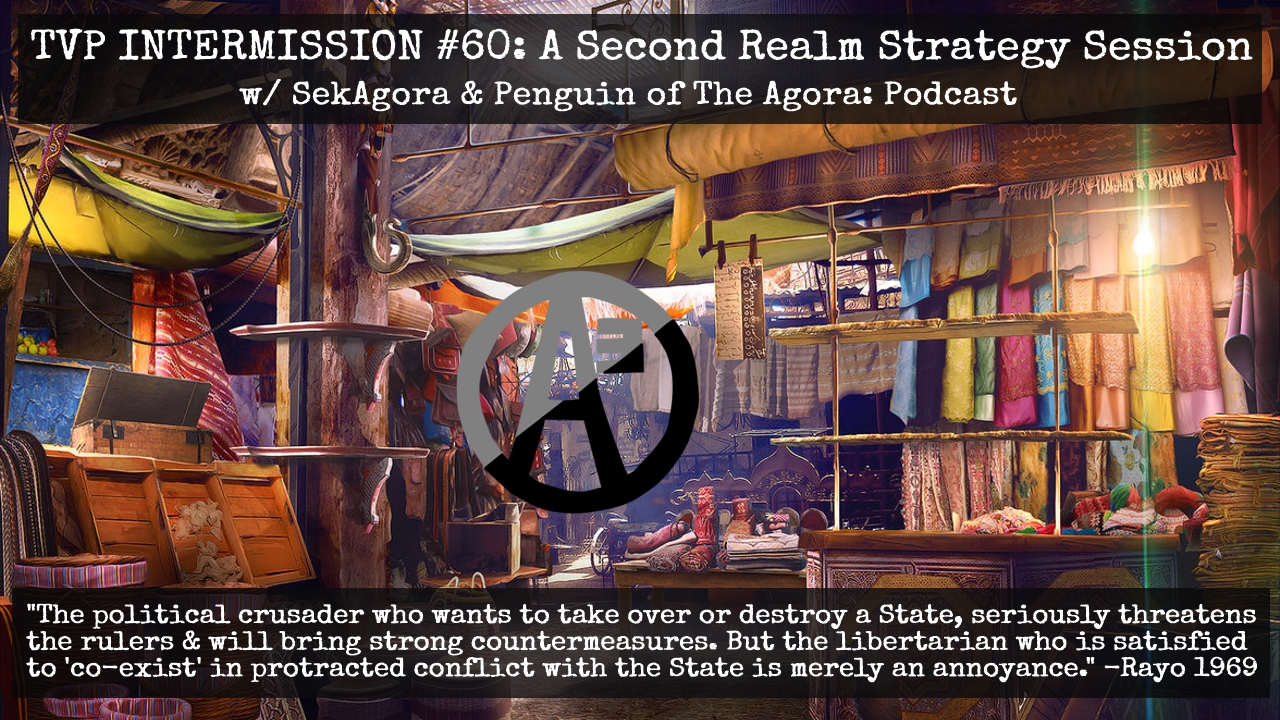 We began with the recent raid on the Free Talk Live/Keene folks and what that means in terms of strategy (i.e. proxy merchant vs. "legal"/interstices), and then generally, expanded the discussion to the Second Realm, vonu, agorism, and much more.
This was one of my favorite guest appearances/discussions as-of-late, so I do hope you enjoy.
---