Podcast: Play in new window | Download
Subscribe: Apple Podcasts | Android | Email | Google Podcasts | Stitcher | TuneIn | Spotify | RSS
On this special live episode of The Vonu Podcast, I welcome Rachel Tobias. Rachel is an artist, entrepreneur, co-host of RTRtruthmedia Radio, and another solutions-oriented anarchist.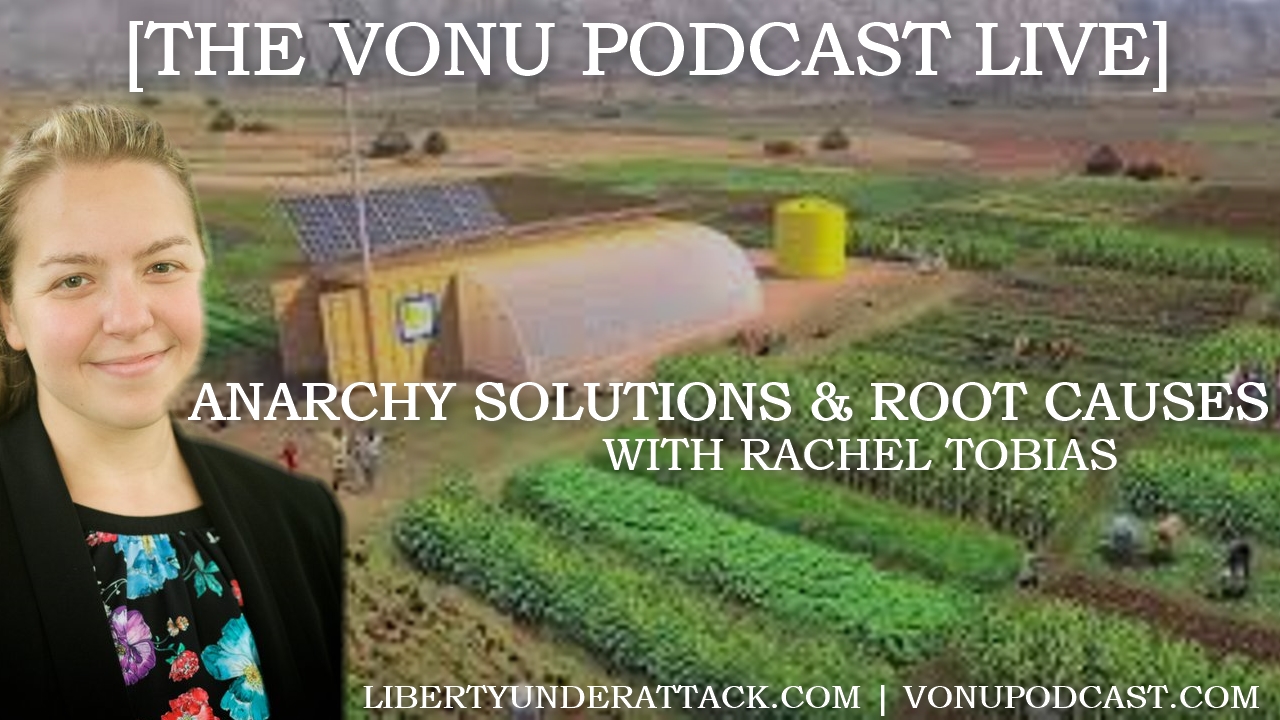 We discuss a lot in this 2+ hour discussion, but specifically, we cover:
Her take on current events;
Her path to anarchism;
Focusing on self-improvement/self-sufficiency in this time of crisis;
Seeing this as an opportunity;
Health/lifestyle as a starting point of self-liberation;
And much more!
Show Notes:
Rachel's Art
Twitter
RTR Truth Media Radio
Extended Show Notes
---
Check out Liberty Under Attack Publications for books, privacy tools, & apothecary items to aid you in your pursuit of self-liberation, or if you're an author looking for a liberty-focused publisher!