Podcast: Play in new window | Download
Subscribe: Apple Podcasts | Android | Email | Google Podcasts | Stitcher | TuneIn | Spotify | RSS
On this previously live episode of The Vonu Podcast, I'm joined by my colleague and friend, Matthew Raymer.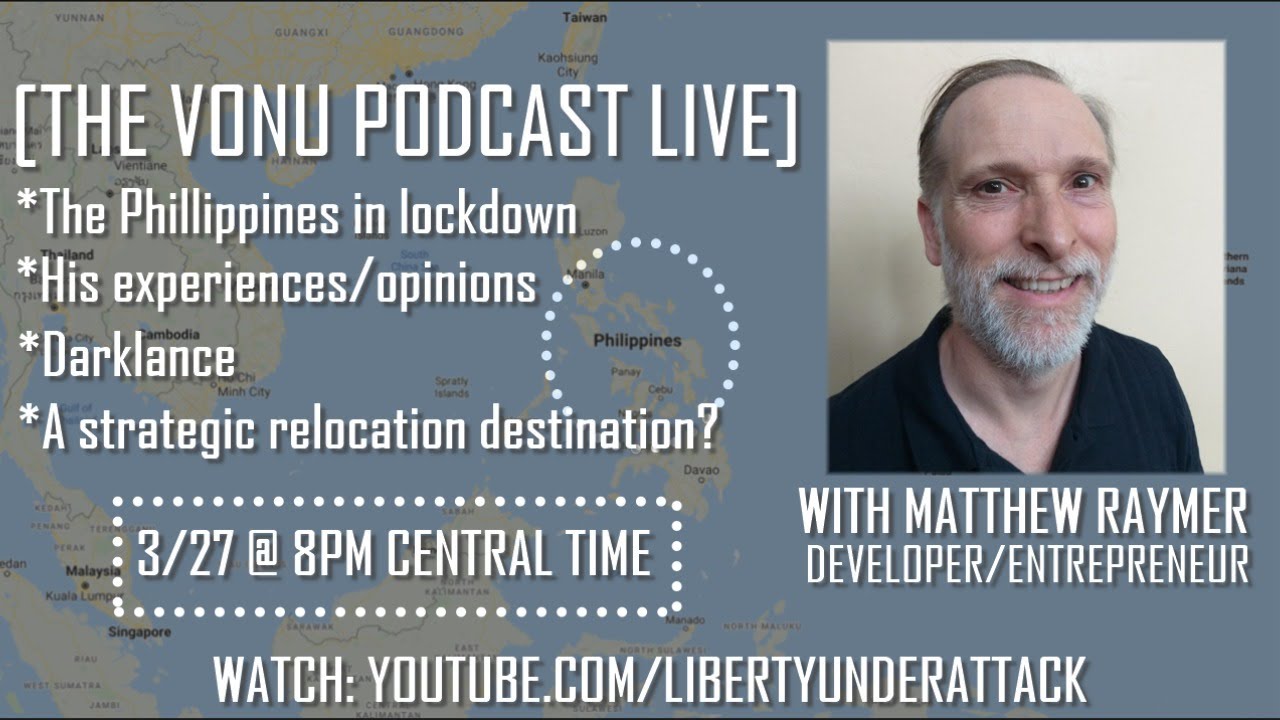 Matthew is an American ex-pat who strategically relocated to the Philippines decades ago. Herein, we discuss:
The Philippines in lockdown;
His experiences/opinions on the current state of the world;
The Philippines as a destination for strategic relocation

Namely, the political and economic climates, acquisition of private land as a foreigner, best practices, etc.

And more!
Show Notes:
ContentSafe.co
Anomalist Design (Matthew's IT/Dev Consulting Business)
TVP #52: Darklance and ContentSafe.co with Matthew Raymer
---
Check out Liberty Under Attack Publications for books, privacy tools, & apothecary items to aid you in your pursuit of self-liberation, or if you're an author looking for a liberty-focused publisher!