Podcast: Play in new window | Download
Subscribe: Apple Podcasts | Android | Email | Google Podcasts | Stitcher | TuneIn | Spotify | RSS
On this episode of The Vonu Podcast, Jason Boothe and Shane return back to reality after episodes on pursuing vonuence in South Chile/Antarctica to discuss an article series by Kerry Thornley (associate of Lee Harvey Oswald; seriously) sharing the same title as above. It was originally published in 1966 editions of Innovator, a publication edited/put out by Rayo, later published in Ocean Freedom Notes, which you can get for free by clicking the image below.
Herein, Kerry discusses the basics of pursuing minimalist sailboating, such as how to get started, some considerations on boats, and money-making schemes out in the open ocean. More broadly, he then discusses large scale industries that could be pursued by libertarian/anarchist entrepreneurs and some ideas for future marine cities. He also provides some interesting case studies of folks who have set sail for sunnier waters.
---
---
Overall, as you'll find out, Jason and Shane find the more small-scale strategies on the open ocean to be highly plausible and something we'll likely see come into fruition. For more, make sure to listen to the entire episode! It was an enthralling discussion.
Share it around and consider financially supporting the podcast–we need YOUR help to keep this podcast going. You can become a patron on Patreon for exclusive content by clicking the image below. You can also click here to donate via PayPal, Bitcoin, and altcoins.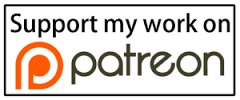 Show Notes:
TVP #23: Minimalist Sailboating – Setting Sail for Sunnier Waters?