Podcast: Play in new window | Download
Subscribe: Apple Podcasts | Android | Email | Google Podcasts | Stitcher | TuneIn | Spotify | RSS
On this episode of The Vonu Podcast, I welcome Darrell Becker on as we continue this #HealthLiberation / #SelfLiberation series. Darrell co-founded ContentSafe.co, runs Not Medical Advice, and is a holistic healthcare professional located in Hawaii.
Herein, we give a tribute to the work of David Crowe, an incredible researcher who questioned the viral hypothesis, that germs cause disease.
Show Guide:
Excerpts of David's interviews and podcasts
How Darrell found David's work
How Shane found David's work
Fundamentally, David examined the vast amount of evidence that goes against the theory that germs cause disease
The Infectious Myth book project — who will write it now?
The State, their media outlets, and their technocratic counterparts are actively censoring any information that goes against germ theory
People will have a hard time accessing alternative information in the short term
The main problem of the 20th century: the Manhattan-style, country-wide, all industries-wide compartmentalization
The increasing difficulty of doing research on the First Realm Internet
David's education/work background, his work with exposing the HIV/AIDS fraud, published articles/papers, etc.
The "Three T's" of A Fake Pandemic (testing, treatment, and trading diseases — blaming nutritional deficiencies or industrial toxicity on a viral illness)
David's calm, logical, and rational approach
Darrell and Shane's recommendations on research in this area
The Terrain Theory of Disease (toxins and nutritional deficiencies cause disease)
Darrell's shows on Brett's School Sucks Podcast ("This is a test.")
The brainwashing/trauma-based mind control of the Rockefeller medical school
Disciplined Minds by Jeff Schmidt (book and audiobook)
The dangers of outsourcing your health to an outside authority
Build your healthcare team
Jon Rappaport's work on exposing these medical scams will continue!
The world is under a new type of warfare; David was trying to fight against it, but now it's up to us
David's interview with Dr. Andrew Kaufman
Are productions like these dangerous? Or is blindly trusting authorities a bigger risk?
Other "dangerous" podcasts that challenge scientific consensus
---
Get the paperback book from Liberty Under Attack Publications!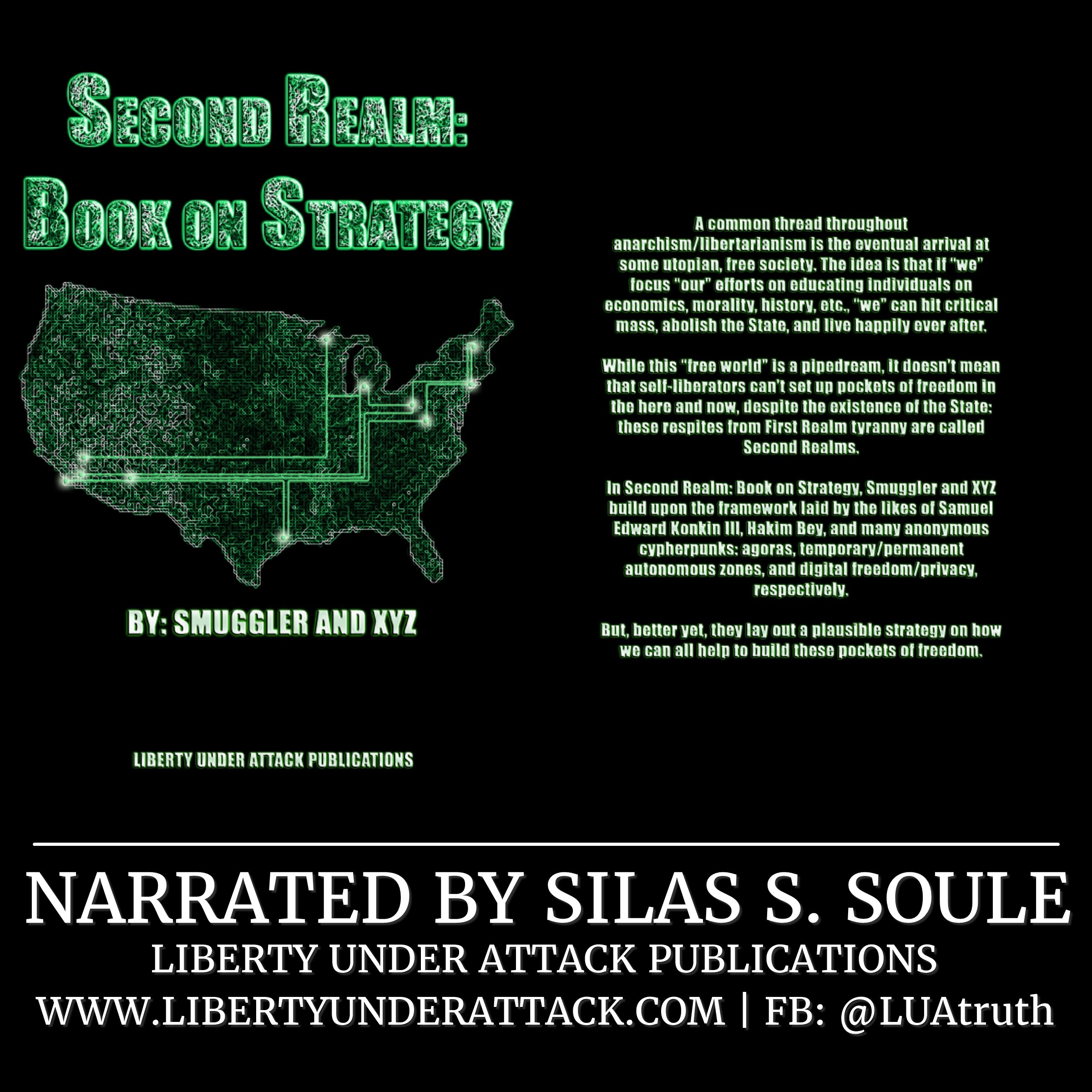 ---
---
---
BUILDING THE AGORA
TheLibertyForge.com
AnarchoCoffee.com
Enemy of The State's Dank Pod Stash
Liberty Under Attack Publications
Luv Java High Performance CBD-Infused Butter Coffee
Join the Road to Anarchy!
Building The Agora is a collaborative effort to promote businesses and podcasts, connecting us to each other's audience. If you're interested in helping to build the agora, please email: [email protected].