Podcast: Play in new window | Download
Subscribe: Apple Podcasts | Android | Email | Google Podcasts | Stitcher | TuneIn | Spotify | RSS
Back in the 1960s, Rayo came up with the concept of import-export, a form of one-directional isolation wherein a vonuan can maintain access to the servile society's open-but-not-free trading centers while denying them access to a vonuan's home base. Reason being, an alternative economy did not yet exist, and therefore, a lot of necessary products and services were not available in the Second Realm.
Proponents of Second Realms also saw this as being an issue and came up with a similar solution in how to facilitate said interaction with the First Realm: a proxy merchant, or an individual/entrepreneur specialized in trade and interaction between the realms.
---
---
So, what sort of occupations for proxy merchants exist now? In the future? Why is the role of a proxy merchant necessary? And also, what are the significant differences between proxy merchants and Rayo's concept of import-export?
All resources available here for FREE!
---
Get the paperback book from Liberty Under Attack Publications!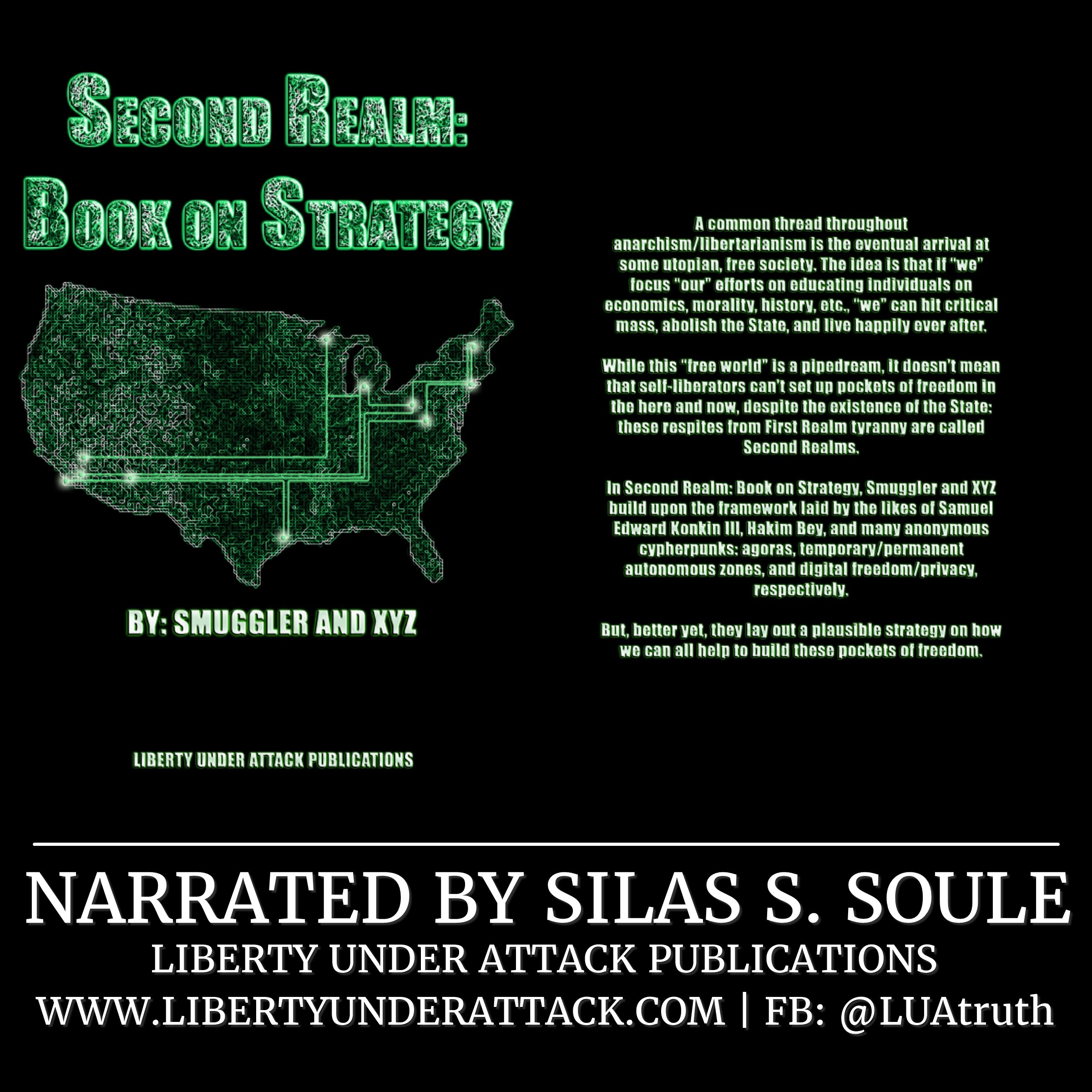 ---
---
Check out Liberty Under Attack Publications for books, privacy tools, & apothecary items to aid you in your pursuit of self-liberation, or if you're an author looking for a liberty-focused publisher!

BUILDING THE AGORA
TheLibertyForge.com
AnarchoCoffee.com
Enemy of The State's Dank Pod Stash
Liberty Under Attack Publications
Luv Java High Performance CBD-Infused Butter Coffee
Join the Road to Anarchy!
Building The Agora is a collaborative effort to promote businesses and podcasts, connecting us to each other's audience. If you're interested in helping to build the agora, please email: [email protected].