Podcast: Play in new window | Download
Subscribe: Apple Podcasts | Android | Email | Google Podcasts | Stitcher | TuneIn | Spotify | RSS
On this episode of The Vonu Podcast, Richard Myers joins me to continue our crypto-anarchism series.
Richard is a decentralization engineer at Global Mesh Labs, goTenna (txTenna), and co-founder of BytabitAB, a mobile peer-to-peer bitcoin exchange. Subjects covered include: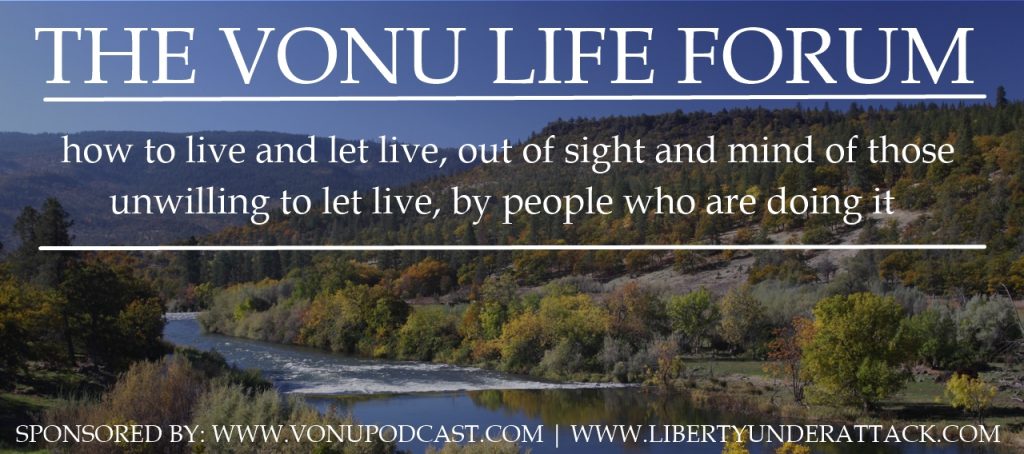 Richard's background and ideological/philosophical adherence
Mesh Networking

What it is and how it differs from the First Realm Internet
The similarity in infrastructure between mesh networking and bitcoin
Problems/obstacles
Better for privacy?

His projects

What he's working on, who they're working with, and what it all means for freedom
Also, his peer-to-peer bitcoin exchange, BytabitAB

Mesh networking, bitcoin, and the lightning network
An off-grid bitcoin transaction
How spot on Rayo was

"Payment would most likely be in credits, transmitted thru the net to an 'underground' bank…" – Rayo, Vonu Life, July 1973

And much more…
---
Check out Liberty Under Attack Publications for books, privacy tools, & apothecary items to aid you in your pursuit of self-liberation, or if you're an author looking for a liberty-focused publisher!

Show Notes:
Follow Richard on Twitter
Global Mesh Labs Whitepaper (A lightweight protocol to incentivize mobile peer-to-peer communication)
MuleTools GitHub (Alternative means of bitcoin transaction broadcast)
The Sovereign Individual: Mastering The Transition to the Information Age (Amazon Affiliate)
Blockstream's Satellite