Podcast: Play in new window | Download
Subscribe: Apple Podcasts | Android | Email | Google Podcasts | Stitcher | TuneIn | Spotify | RSS
On this episode of The Vonu Podcast, Kyle and I continue our crypto-anarchism series with a discussion on The Deep Web and decentralized marketplaces, like Open Bazaar. These privacy and anonymity tools provide interesting opportunities for vonuans; not only is it better security culture practice to avoid the surface net, but using services like Open Bazaar can help to create the alternative/counter-economy that is so drastically needed.
---
---
Herein, we lay out the basics, we discuss use cases for each, we tell you all about Open Bazaar and walk you through some of the products and services you can find on there, we tell you to access these digital Second Realms, and run through the relevancy of them to vonu.
Even if you don't have a need for The Deep Web or Open Bazaar RIGHT NOW, go test them out anyway!
Please enjoy, share, and consider financially supporting the podcast–we need YOUR help to keep this podcast going. You can become a patron on Patreon for exclusive content by clicking the image below. You can also click here to donate via PayPal, Bitcoin, and altcoins.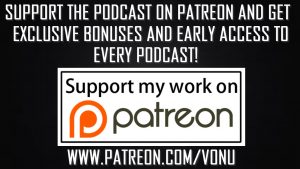 Show Notes:
Open Bazaar Site
Open Bazaar FAQ
DeepDotWeb.com (Dark Market Directory)