Podcast: Play in new window | Download
Subscribe: Apple Podcasts | Android | Email | Google Podcasts | Stitcher | TuneIn | Spotify | RSS
Self-seeking can be defined as:
"A continuing informal exploration of various ways for realizing greater personal opportunity in the present world."
If that doesn't describe Rayo's life (as we know it), I don't know what does. It was also the main task for this season 2 of The Vonu Podcast; in other words, to lay out his ideas, successes, and failures when it came to his personal journey of self-seeking.
---
---
Herein, Kyle and I close out this season by providing a brief overview of every episode that was put out; namely, the important takeaways as we move onto season 3, things we forgot to mention, our new (?) top few strategies discussed, and more.
Onward to season 3!
Please enjoy, share, and consider financially supporting the podcast–we need YOUR help to keep this podcast going. You can become a patron on Patreon for exclusive content by clicking the image below. You can also click here to donate via PayPal, Bitcoin, and altcoins.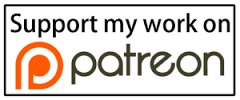 Show Notes:
The Freedom Umbrella of Direct Action
Direct Action Series
Second Realm: Book on Strategy