Podcast: Play in new window | Download
Subscribe: Apple Podcasts | Android | Email | Google Podcasts | Stitcher | TuneIn | Spotify | RSS
On this episode of The Vonu Podcast, Shane and Kyle come to you with another intermission episode. They return to the vonu publication,  Self-Liberation Notes, to discuss an article by Jim Stumm titled, "Levels of Dependency in Conventional Lifestyles."
---
---
Herein, Jim goes through three fairly conventional lifestyles whose features add up to a person being:
Completely Dependent
Semi-Independent
Independent
For each of these, he discusses the dependency relied upon for shelter, food, expenses, waste processing, employment/income, and more, with each level covered getting closer to complete independence in conventional lifestyles (i.e. off-grid homesteading).
Throughout the duration of this episode, keep these three questions in mind and attempt to answer them:
Where does my current lifestyle fit in with the possibilities?
Am I happy/satisfied with where I'm at?
If not, what can I do to move towards a more independent lifestyle?
Please enjoy, share, and consider financially supporting the podcast–we need YOUR help to keep this podcast going. You can become a patron on Patreon for exclusive content by clicking the image below. You can also click here to donate via PayPal, Bitcoin, and altcoins.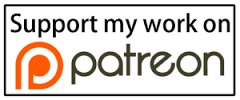 Show Notes: