Podcast: Play in new window | Download
Subscribe: Apple Podcasts | Android | Email | Google Podcasts | Stitcher | TuneIn | Spotify | RSS
On this episode of The Vonu Podcast, Shane and Kyle (he's back!) return to the normally scheduled episodes, specifically TVP #27. Herein, they talk about freemates and relationships–many folks will want to vonu with a significant other (or, others) and Rayo had plenty of things to say about it.
Furthermore, Kyle informs us about his current freemate relationship, they talk about some of the ways relationships can make individuals more vulnerable to coercion, and other considerations to take into account when selecting a freemate.
Please enjoy, share, and consider financially supporting the podcast–we need YOUR help to keep this podcast going. You can become a patron on Patreon for exclusive content by clicking the image below. You can also click here to donate via PayPal, Bitcoin, and altcoins.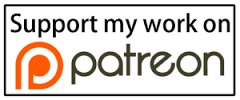 Show Notes:
Intense, Passionate, Romantic Love: A Natural Addiction? Study