Podcast: Play in new window | Download
Subscribe: Apple Podcasts | Android | Email | Google Podcasts | Stitcher | TuneIn | Spotify | RSS
On this episode of The Vonu Podcast, the 4th episode in our Breakthrough Energy for the Second Realm series, I'm pleased to welcome Bernie, the Crypto-Alchemist.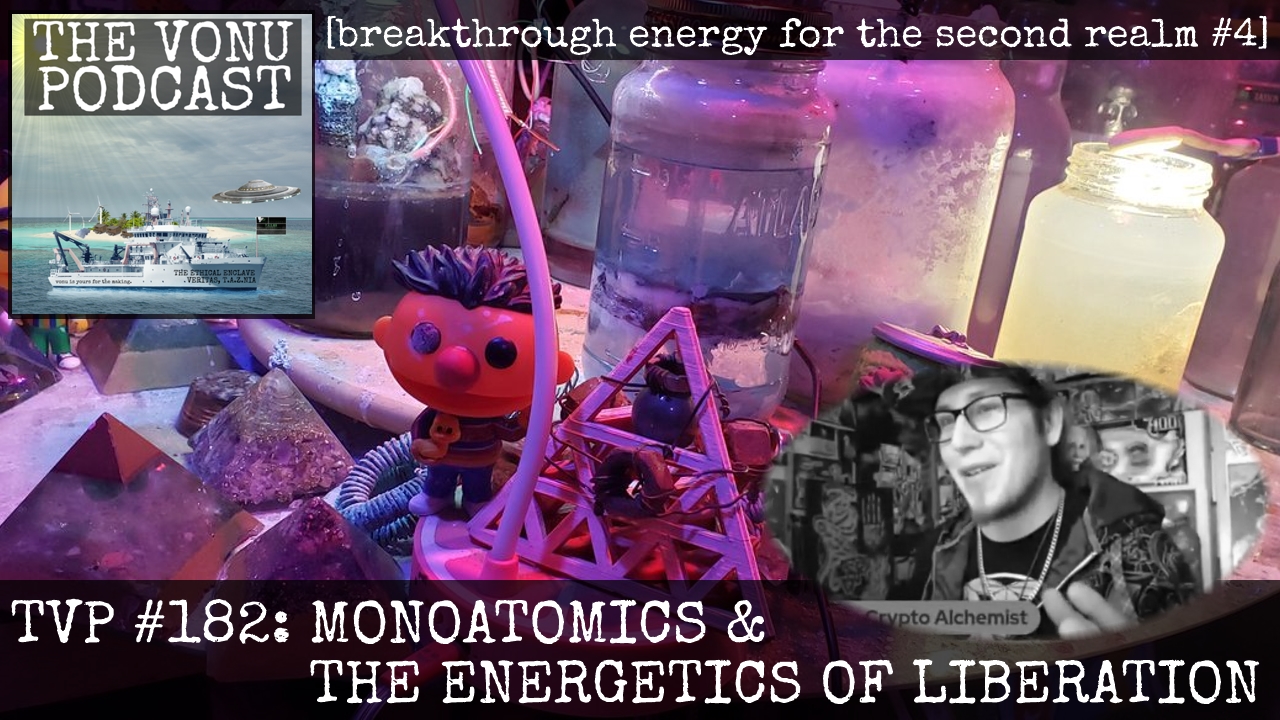 Bernie has been into fringe science for a long time and doing monoatomics experiments on YouTube for a few years now, and as of late, has been coming across some pretty serious breakthroughs in the realm of energy and wellness.
Herein, he gives fills us in on all things monoatomics, including some LIVE video demonstrations that you won't want to miss.
SHOW GUIDE:
Bernie introduces himself and discusses his path here: he's always had an interest in the fringe sciences
Sir Issac Newton's writings on alchemy matched some of Bernie's monoatomic discoveries
A live demonstration of harvesting monoatomics
Monoatomics + copper coils + magnets = another way to generate hydrogen; add frequency/resonance, and you can create a Star in a Jar (hydrogen transmutation to helium)
Breakthrough energy potentials with monoatomics: each meta-material developed via electrolysis has potentialities
The seemingly endless possibilities on the open ocean expand into the realm of breakthrough energy/financial independence
Bernie walks us through some of his ongoing experiments — a show-and-tell of phenomena; what happens if you add your blood to a monoatomics reaction?
Crystal power cells: possibilities, a clip featuring Nancy & John Hutchison, & Bernie's outdoor lab (& coming crystal power cell experiments)
Bueller lays out our plans for our big Brown's Gas torch prototype: creating rubies & sapphires, as well as industrial/manufacturing purposes
The amazing Walter Russell cosmology, and hydrogen as the starting element within our realm
Gold and silver aren't just the typical "stores of value"; they could literally be the fuel for your homestead, van/RV, etc. — that said, Bernie uses real gold & silver for these experiments. Send him some bitcoin or monero!
---
MAKE A VALUE-FOR-VALUE DONATION TO THE SECOND REALM!
---
HEALTH LIBERATION/SELF-LIBERATION SPECIAL OFFER:
The Amazing AquaCure!
Interested in your own AquaCure? Save $125 with coupon code "vonu", and help support the P.A.Z.NIA Department of Health/Wellness at the same time!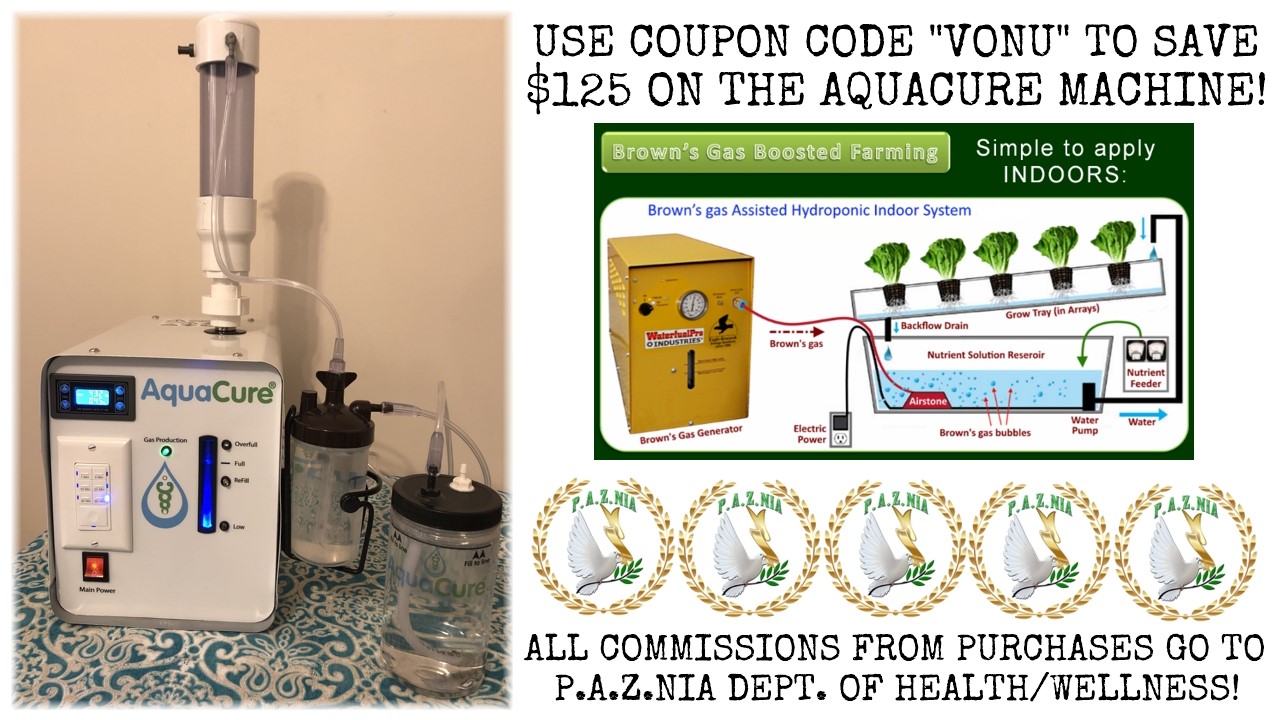 ---