Podcast: Play in new window | Download
Subscribe: Apple Podcasts | Android | Email | Google Podcasts | Stitcher | TuneIn | Spotify | RSS
On this episode of The Vonu Podcast, I welcome Matt Presti, former President of The University of Philosphy & Science, to talk about the mindblowing electric universe cosmology of the enlightened, Walter Russell.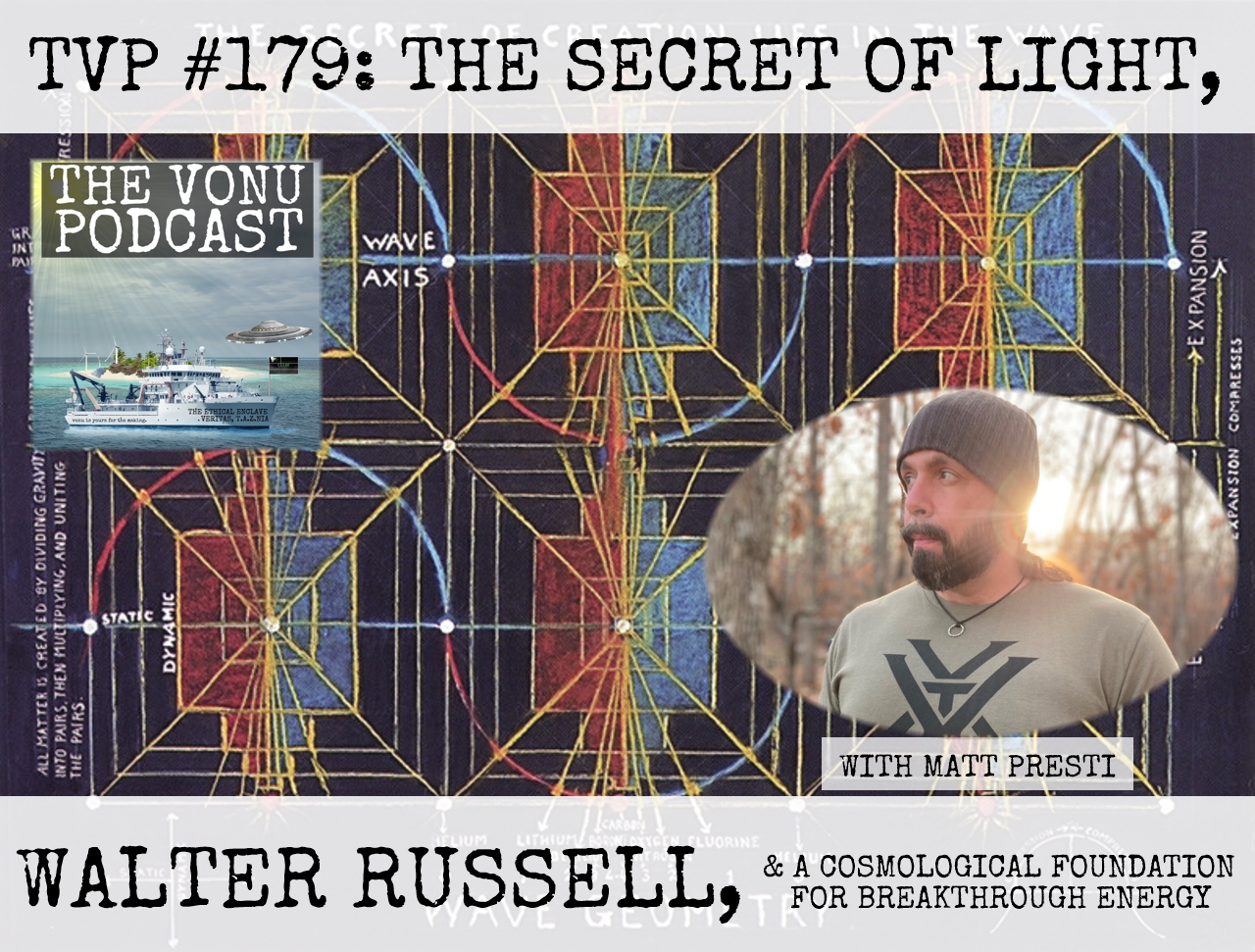 As the second installment of our Breakthrough Energy series here on TVP, the cosmology of Walter and Lao Russell provides a fantastic foundation from where we've been, and where we go from here…
Please enjoy.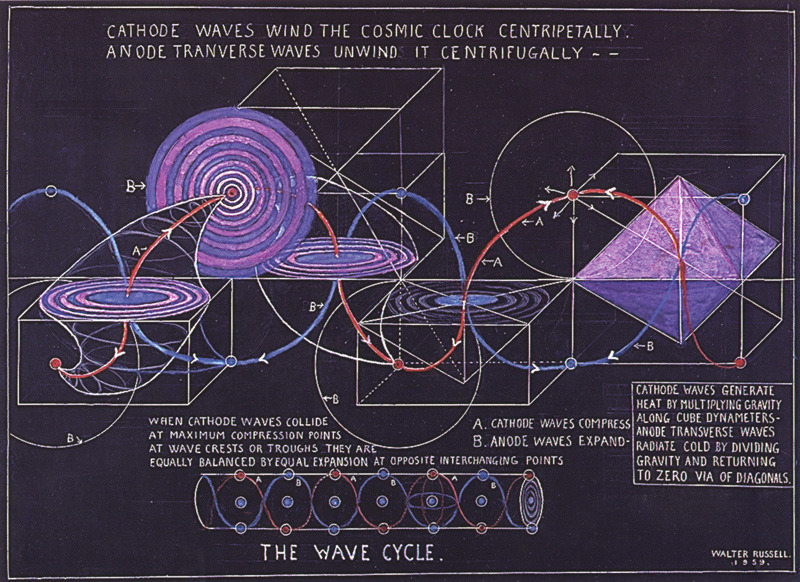 SHOW GUIDE:
Matt tells us a bit about his background, path here, and how he discovered the work of Walter Russell
Matt's "The Secret of Light" video series that got him noticed by the former President of The University of Philsophy of Science
An introduction to Walter Russell, the most famous man you've never heard of
The story of Walter's magnum opus, The Universal One, published in 1929
Some of his discoveries were weaponized (such as predicting the creation of heavy water), leading to he and his wife, Lao's, book Atomic Suicide
An introduction to Walter's cosmology and how it differs from mainstream science
The main difference? Walter put the CREATOR back into CREATION
Electricity, magnetism, gravity, and the overall physics (see Atomic Suicide for the best explanation)
20% discount on all books at Philosophy.org: use coupon code VONU20
Walter's Optic Dynamo Generator, his breakthrough energy device that powered their 52-room university for a month
All about electricity/hydrogen and it's role in Russellian cosmology
Another testament: Matt had a friend that installed a Brown's Gas kit on his car 20 years ago and basically doubled his gas mileage
Bueller gives a rundown on Brown's Gas, and other mindblowing uses of the Brown's Gas torch (i.e. turning aluminum oxide into rubies or sapphires)
Does Flat Earth cosmology fit with the science put forth by Walter Russell?
Dark matter, quantum theory, the big bang theory, and other mythological, psychotic mainstream fantasies
Matt gives us a rundown on his work: documentaries, music, and other inspirational content at MattPresti.com
20% discount on all books at Philosophy.org: use coupon code VONU20
---
MAKE A VALUE-FOR-VALUE DONATION TO THE SECOND REALM!
---
HEALTH LIBERATION/SELF-LIBERATION SPECIAL OFFER:
The Amazing AquaCure!
Interested in your own AquaCure? Save $125 with coupon code "vonu", and help support the P.A.Z.NIA Department of Health/Wellness at the same time!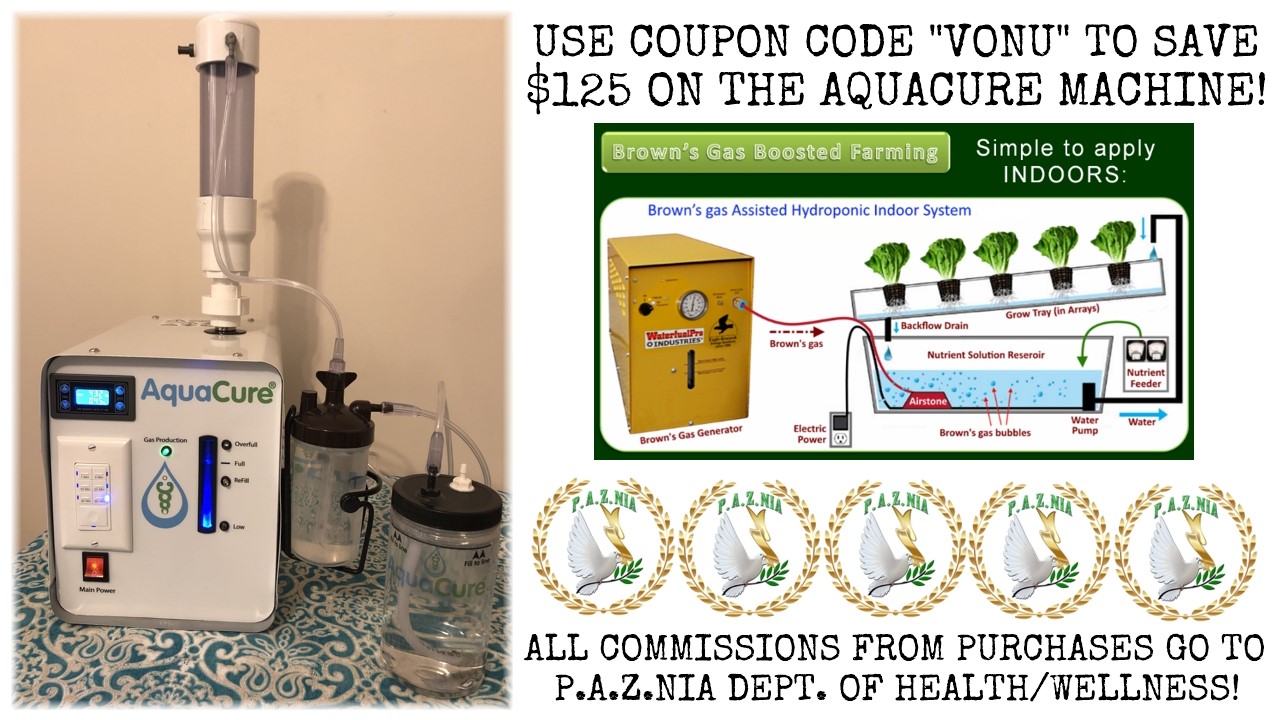 ---