Libertas is a four-part fictional anarchist series of short stories created to depict narratives of hope in an otherwise hopeless servile society. Latin for "liberty, free will, or no longer being in a state of confinement or servitude," is a collection that presents characters of the Second Realm (that is, self-liberators and freedom seekers) as heroes. They are written to give those who have woken up to the truth and continue this new parallel culture of freedom in spite of the state.
This is PART III in a four-part series of fictional short stories. Enjoy.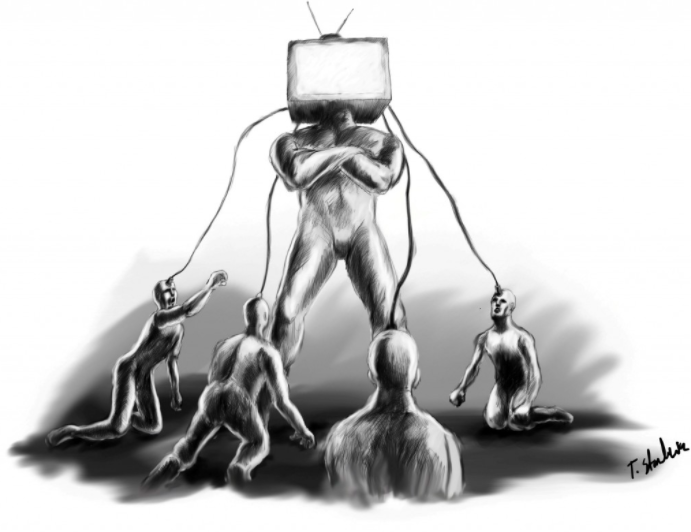 (III) – MR. TAYLOR & THE NEWS CYCLE
Mr. Taylor wakes up every morning before work and looks at his bright phone screen. He squints, his eyes haven't opened wide for the day yet.
BREAKING NEWS: SUPREME RULER DECIDES TO BOMB COUNTRY 2,000 MILES AWAY FOR OUR FREEDOM SEE MORE HERE!
Taylor groans and rolls out of bed, dreading the daily grind ahead. He pours himself a bowl of cereal and his phone buzzes like a worker bee.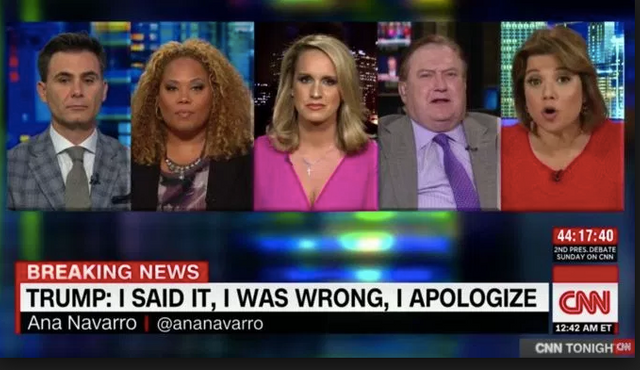 NEW YORK MAN MURDERED IN COLD BLOOD WITH ASSAULT RIFLE! RULERS TALK ABOUT BANNING WEAPONS.
The anxiety levels increase. He's been monitoring his weight and blood pressure for a while. Maybe next week he'll get on the treadmill and try to work off some pounds. The first step is just getting motivated. Running off to work he gets hit with dozens more notifications from social media. This person likes that person, the incessant arguments about how freedom and liberty are wrong and "radical" and how everyone is a racist and should be shameful. The information is self-fulfilling, as thousands flock to like the next trending post from an American ruler or celebrity telling Mr. Taylor what to think.
He got into a long argument last night online. Someone he didn't even know. He remembered getting worked up and angry over it —whether or not to support the rulers— there were no winners or losers, he just fell asleep watching the same talking heads on the news.
THIS IS HOW TO THINK. HERE ARE THE BUZZWORDS AND LINES YOU SHOULD USE THROUGHOUT THE WORKDAY. STAY ASLEEP.
Mr. Taylor hurries up, gets dressed, and bolts out the door. He's already running 15 minutes late. The phone buzzes three more times in his pocket. He tries not to check it as he starts the engine to his car. The overwhelming desire to check the latest news overpowers him and he throws his phone into the cupholder in the center console so he can keep one eye on it while he drives.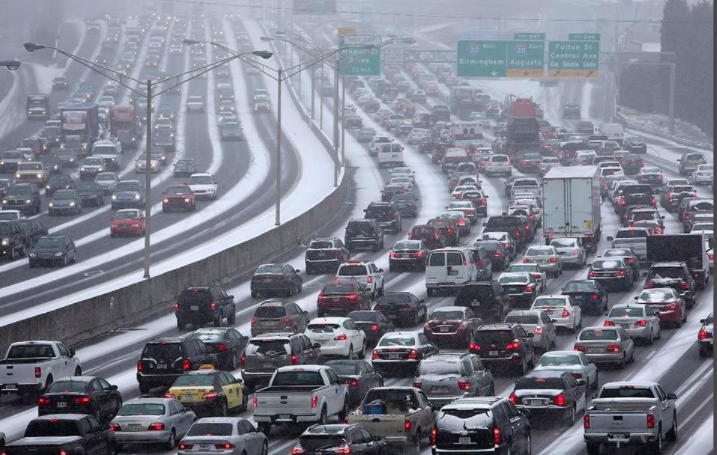 DRONE BOMBS HOSPITAL, RULER SAYS HE'S SORRY
He eyes the phone and then continues on the brake pedal and accelerator as the traffic continues to pile up. It looks like he's going to be late again. He grabs the phone and then scrolls through his news feed looking for dissenting opinions to comment on, but he never engages in meaningful and civil debate that could strengthen his position. The platform doesn't call for that, it's not expected of him; just get a lot of likes and hope to boost your own self-esteem, hope to get some attention, some people that agree with him so he can feel accepted. He gets lost in a sea of comments as he hits the breaks and almost runs into the car in front of him, a long procession of vehicles slowly pacing toward the city.

He passes a government law enforcer parked between the median of the 6 lane highway with his laser pointed at his car to make sure he doesn't go 5 miles over the government prescribed limit. He can't afford an extortion slip today.
Mr. Taylor makes it to work and is pelted with more headlines at his work computer. The top headlines, what's in the news, what's happening today, what's hot to buy, how to dress, what government-approved drugs to take to stay healthy and compliant. By this point, it seems like the whole world is falling apart. Extremely rare events are sensationalized and fed by the filtered media to the citizenry with an underlying agenda. Give away more of your rights for your safety. Sacrifice your freedom for more security. Sacrifice privacy to fight "terrorism".
Mr. Taylor continues to view the news cycle in real-time throughout the day on his phone, on his computer at work, in his car on the radio, in printed ads, and billboards. This sounds like an insane dream, but Mr. Taylor isn't aware that anything is wrong.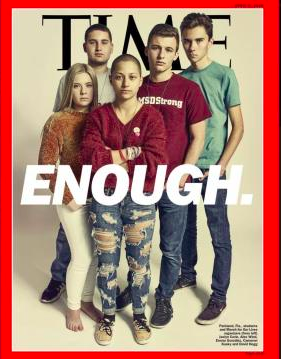 He is not aware that he is more submissive to authority and has stopped thinking for himself. Mr. Taylor now checks his phone for updates on how to think. His stress levels are always through the roof. He has trouble sleeping at night, falling asleep to the same tired narrative of never-ending war, rulers making more laws for his "own good", authority figures being portrayed as heroes in movies and how bending the law is somehow moral for the authorities but not moral for ordinary citizens.
Mr. Taylor isn't a bad guy. He's trying to support himself and his family, to have a decent life the best that he can. He's aware the government extorts him, but he doesn't know what else to do since he is being coerced. Deep down, when he has a second to think between checking notifications on his phone, reading the news, and watching TV, that there's something not quite right but he doesn't know what it is. He continues the daily grind for years.
One day he reads a random article on social media about liberty and freedom. He's curious so he checks it out. Maybe he can have a chance to find someone to argue with. He scrolls through the article.
STOP LOOKING AT THE NEWS CYCLE! SET YOURSELF FREE! GO OUTSIDE! TALK TO REAL PEOPLE!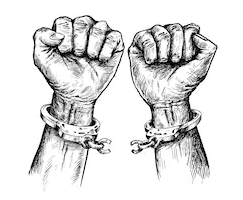 At first, he dismisses this as radical and extreme fake news. Nonsense. Who would ever want to stop watching the news? That would mean that you would be less informed. But a couple of days later something hits him. For some strange reason in the morning, he wakes up and decides not to check his phone. He feels slightly better. He has a few minutes in the morning where he is able to complement himself. I'm going to have a good day and I'm a decent human being he thinks as he runs out the door.
A couple of days go by and something possesses him to delete his social media account. It feels strange at first, almost out of place. Everyone else has an account and he doesn't have one, he feels like he is missing something. After years of following the news cycle, Mr. Taylor begins to think again on his own. He stops at an old bookstore during lunch and buys a few books and begins to read a little each day. People begin to look at Mr. Taylor like he is some sort of freak.
When he gets home from work, Mr. Taylor goes to get the mail and sees his neighbor. He waves and decides to go over and talk to him. His neighbor is having a small gathering on Saturday and they start talking and the neighbor invites him to the gathering. It all feels very bizarre. He would rather stay in his house. This is making him a bit fearful, to go outside and interact with the world around him. He decides to wean himself off the government-approved anti-depressants he had been taking to get through the day. He begins to feel emotions and think freely. That night he sits on the couch and reads for hours, forgetting about the TV. He can't put the book down and reads until he drifts off to sleep.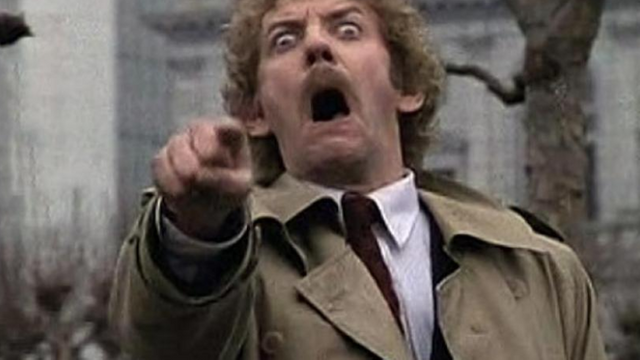 The next morning he feels refreshed. He opens his eyes to a new world. For once, he feels like he wants to get up. He feels like there is a purpose in life. So many of the articles he read made him feel ashamed to be alive, ashamed to be free, and ashamed to have voluntary interactions with the world around him. Weeks go by and he continues seeing the truth and begins his journey toward breaking away from the news cycle.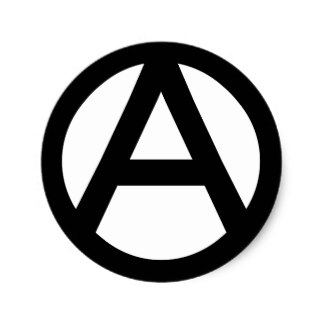 I hoped you liked this short story. A little glimpse into the life of someone trying to break free. Many can identify with Mr. Taylor. I know I can.
If you feel like this is a worthy cause, that is, writing to inspire other liberty-minded individuals, please feel free to give a completely voluntary, non-coercive gift of Bitcoin at the following address:
bc1qa94p7zxyclh6fga89uak4m6egs9rxh8lal5gwg
Check out Liberty Under Attack Publications for tools to aid you in your self-liberation, or if you're an author looking for a liberty-focused publisher!