Podcast: Play in new window | Download
Subscribe: Apple Podcasts | Android | Email | Google Podcasts | Stitcher | TuneIn | Spotify | RSS
As was discussed in the last episode of The Vonu Podcast, a whole new batch of vonu/libertarian publications from the 1960s-1990s came into our possession. In this episode, I'm joined by guest co-host, Jeremy Henggeler to discuss one article from said new batch, which is another firsthand experience of someone visiting Rayo and Roberta out in the Siskiyou Region.
The individual in question is Jim Stumm, and Jeremy and I have some quite negative things to say about his "analysis." Nonetheless, I appreciate the hell out of Mr. Stumm's efforts–he made these publications/letters available, and also contributed to the founding of other such ones like Ocean Freedom Notes.
Please enjoy this episode with a rare guest co-host. Hopefully Kyle will be back with me for next week's.
Share it around and consider financially supporting the podcast–we need YOUR help to keep this podcast going. You can become a patron on Patreon for exclusive content by clicking the image below. You can also click here to donate via PayPal, Bitcoin, and altcoins.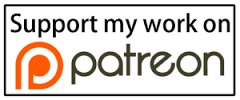 Show Notes: