Podcast: Play in new window | Download
Subscribe: Apple Podcasts | Android | Email | Google Podcasts | Stitcher | TuneIn | Spotify | RSS
On this special LIVE episode of The Vonu Podcast, we continue our investigation into the COVID-19/coronavirus hysteria.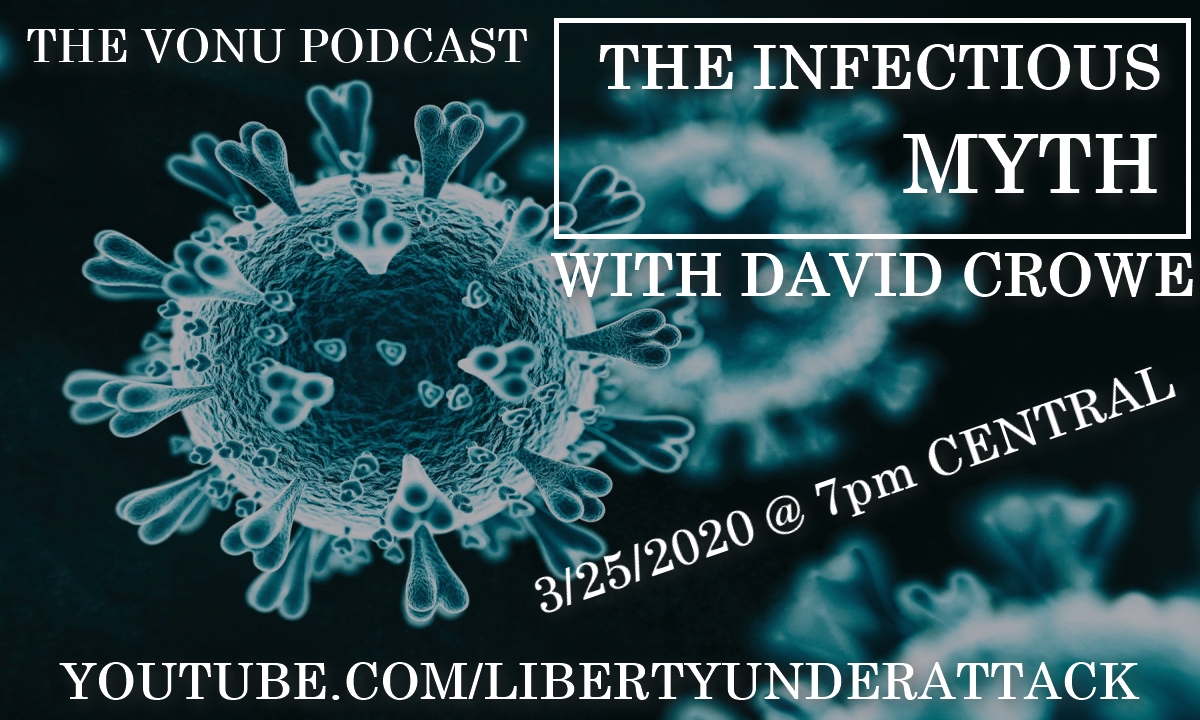 Joining me, is David Crowe, host of The Infectious Myth Podcast, and author of a paper and a book we discussed on our last stream.
He's currently writing a book sharing the same name as his show, wherein he argues that the causes of SARS, Mad Cow, HIV/Aids, and others have environmental causes in nature, not infectious, as is commonly believed today.
We'll get into some virology, we'll talk about some historical events like The Spanish Flu, SARS, and the Avian Flu, and we'll get his take on the current alleged pandemic.
Show Notes:
The Infectious Myth Book Project/David's Links
---
Check out Liberty Under Attack Publications for books, privacy tools, & apothecary items to aid you in your pursuit of self-liberation, or if you're an author looking for a liberty-focused publisher!