Podcast: Play in new window | Download
Subscribe: Apple Podcasts | Android | Email | Google Podcasts | Stitcher | TuneIn | Spotify | RSS
On this episode of The Vonu Podcast, Kyle and I conclude our miniseries on financial independence with a discussion on entrepreneurial start-ups and intensive saving (most riskiest and least riskiest, respectively).
---
---
We cover the benefits and drawbacks of both, helpful tips and suggestions, which route makes you more invulnerable to coercion, and also some ideas on how to get started doing these things.
As we closed out the episode (and this miniseries) with, here are two questions we recommend pondering:
Out of what we've covered thus far (unjobbing, freelancing, lifestyle business, entrepreneurial startups, and intensive saving), what strategy appeals to you most or fits your lifestyle the best?
What do you need to do to free yourself financially?
Please enjoy, share, and consider financially supporting the podcast–we need YOUR help to keep this podcast going. You can become a patron on Patreon for exclusive content by clicking the image below. You can also click here to donate via PayPal, Bitcoin, and altcoins.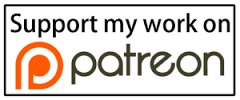 Show Notes:
Your Money or Your Life (Book Review by Kyle)
Networthify Early Retirement Calculator