Podcast: Play in new window | Download
Subscribe: Apple Podcasts | Android | Email | Google Podcasts | Stitcher | TuneIn | Spotify | RSS
On this (late) episode of The Vonu Podcast, Kyle and I present you with another path to financial independence: starting your own lifestyle business. Briefly, a lifestyle business is a venture that allows the entrepreneur to live how he or she wants to live now, while running the company. In other words, financial freedom.
---
---
We cover the benefits, drawbacks, necessary skills, the major mistakes entrepreneurs make, an idea of the process for starting a lifestyle business, as well as some examples that already exist today.
Please enjoy, share, and consider financially supporting the podcast–we need YOUR help to keep this podcast going. You can become a patron on Patreon for exclusive content by clicking the image below. You can also click here to donate via PayPal, Bitcoin, and altcoins.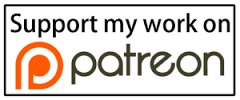 Show Notes:
Freedom Through A Lifestyle Business with Kevin Geary (LUA Radio Archive)
Choosing a Job Free Lifestyle (The Voluntary Life Podcast Archive