Podcast: Play in new window | Download
Subscribe: Apple Podcasts | Android | Email | Google Podcasts | Stitcher | TuneIn | Spotify | RSS
On this episode of The Vonu Podcast, we dive head first into Season 3 with a discussion on how to exorcise those collectivist spooks, once and for all. Keep in mind, this won't happen overnight and it will require constant checking–the propaganda and indoctrination most individuals have faced has been quite intense and may still be–be patient.
To differentiate this between our Season 1 episode on the subject, we provide you with possible ways to you assist you in this process, rather than just discussing the phenomenon and telling you what Rayo had to say about it.
---
---
Strategies we propose include:
Confronting it head on using the Trivium method and the Socratic method
Political field trips as a way for individuals to begin "breaking away" from government by experiencing it in its natural habitat
Strategic withdrawal; things like cancelling your voter registration, withdrawal from public school attendance (you or your kids), unbanking, etc.
Please enjoy, share, and consider financially supporting the podcast–we need YOUR help to keep this podcast going. You can become a patron on Patreon for exclusive content by clicking the image below. You can also click here to donate via PayPal, Bitcoin, and altcoins.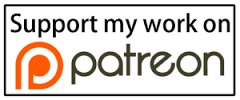 Show Notes:
Controlled Schizophrenia: Why "Celebritarians" Are Glorifying Donald Trump

Cancel Your Voter Registration!
Political Field Trips Tutorial
Trivium Education
Trivium Study Guide
School Sucks Podcast Episode
Adventures in Illinois Law