Podcast: Play in new window | Download
Subscribe: Apple Podcasts | Android | Email | Google Podcasts | Stitcher | TuneIn | Spotify | RSS
On this episode of The Vonu Podcast, you'll hear the audiobook of Karl Hess', Community Technology, narrated by Sek McGora of The Agora Podcast. Huge thanks to him for his efforts in narration, as well as in digitizing this hard-to-find, rather expensive book.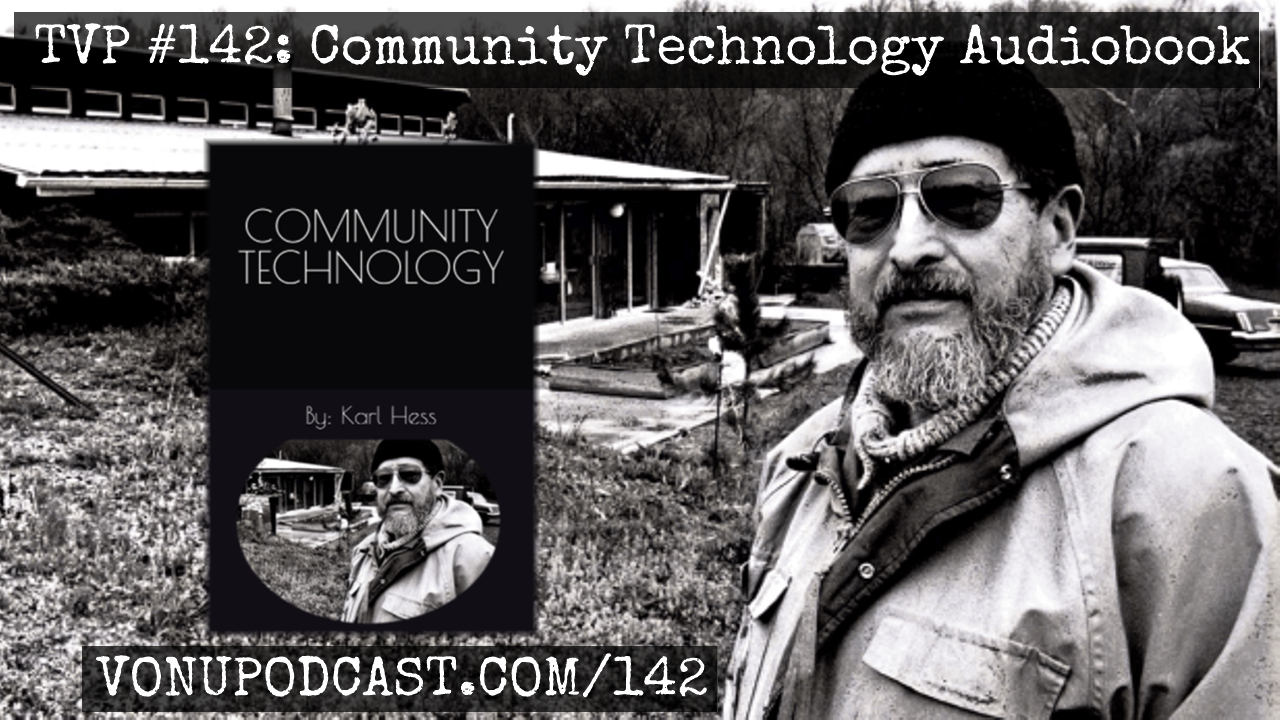 In addition to this free audiobook & PDF, the paperback version is now available via Liberty Under Attack Publications.
~~~
BOOK DESCRIPTION
With the times a'changin' as they are, we all need to better prepared for the uncertainty that lies ahead. This book will give you a head start.
In the 1970s, the late Karl Hess participated in a five-year social experiment in Washington D.C.'s Adam-Morgan neighborhood. Hess and several thousand others labored to make their neighborhood as self-sufficient as possible, turning to such innovative techniques as raising fish in basements, growing crops on rooftops and in vacant lots, installing self-contained bacteriological toilets, and planning a methanol plant to convert garbage to fuel. There was a newsletter and weekly community meetings, giving Hess and others a taste of participatory government that changed their lives forever.
Liberty in our lifetime is possible…but only with direct action.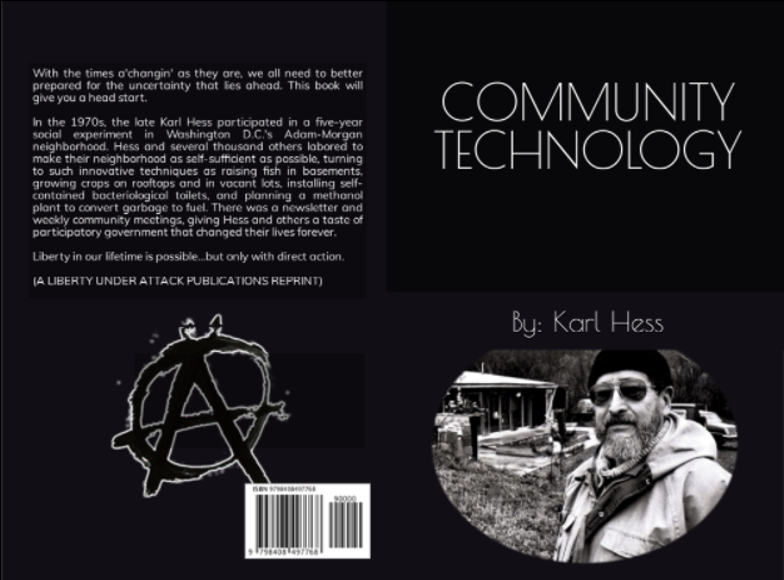 ---
---