Podcast: Play in new window | Download
Subscribe: Apple Podcasts | Android | Email | Google Podcasts | Stitcher | TuneIn | Spotify | RSS
On this episode of The Vonu Podcast, I welcome back Smuggler & Frank Braun, two cypherpunk, Second Realm builders from Across The Pond.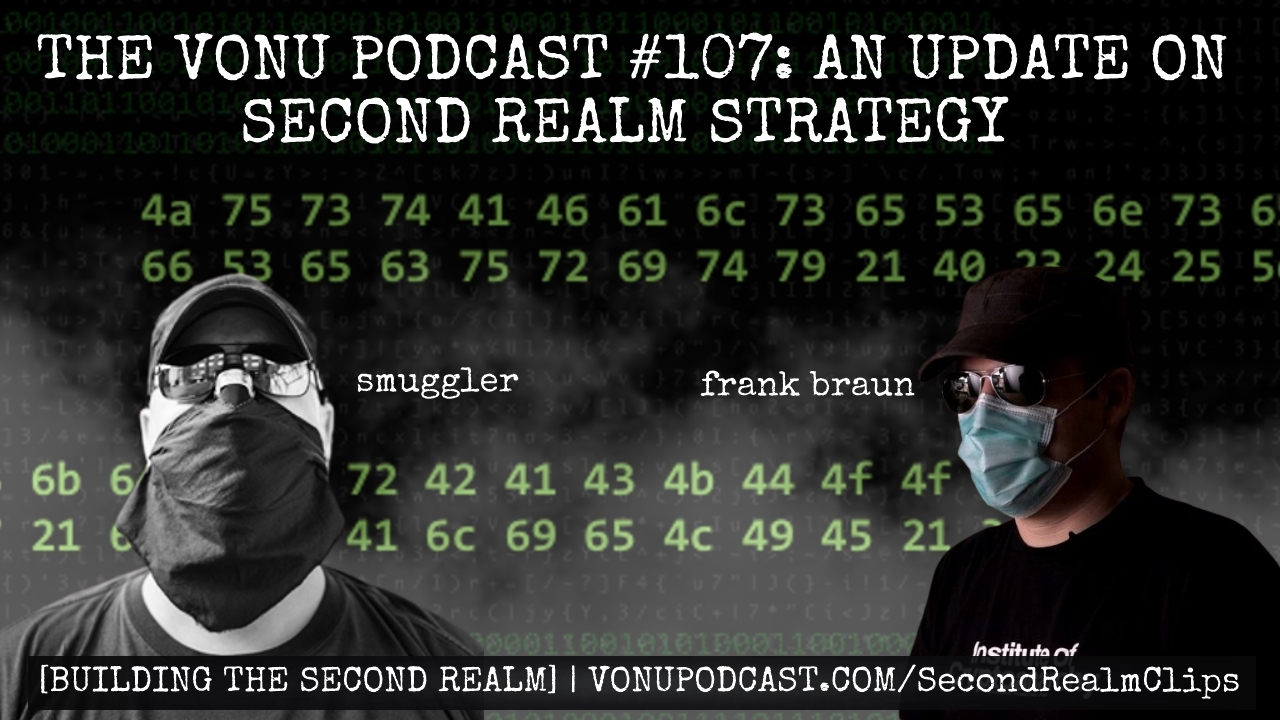 They share their perspective on 2020 and how it has influenced their thinking and their action — in other words, we get an update on Second Realm strategy.
Smuggler & Frank also provide the 2021 update on the most privacy-friendly cell phone setup!
---
---