Podcast: Play in new window | Download
Subscribe: Apple Podcasts | Android | Email | Google Podcasts | Stitcher | TuneIn | Spotify | RSS
When is enough, enough? The government taxes, licenses, and restricts almost everything we do and then they have the balls to act like we are unable to handle freedom.
In REVOKED CONSENT, we see what happens when technology, anger, and desire for freedom come in contact with government.
Alternate currencies, the VONU lifestyle, and a strong security culture: these all make regular people targets. Are you ready to Revoke Consent?
Find out how freedom can triumph over totalitarianism in this libertarian & vonu-themed piece of fiction, REVOKED CONSENT, authored by TVP listener, Ian Minielly!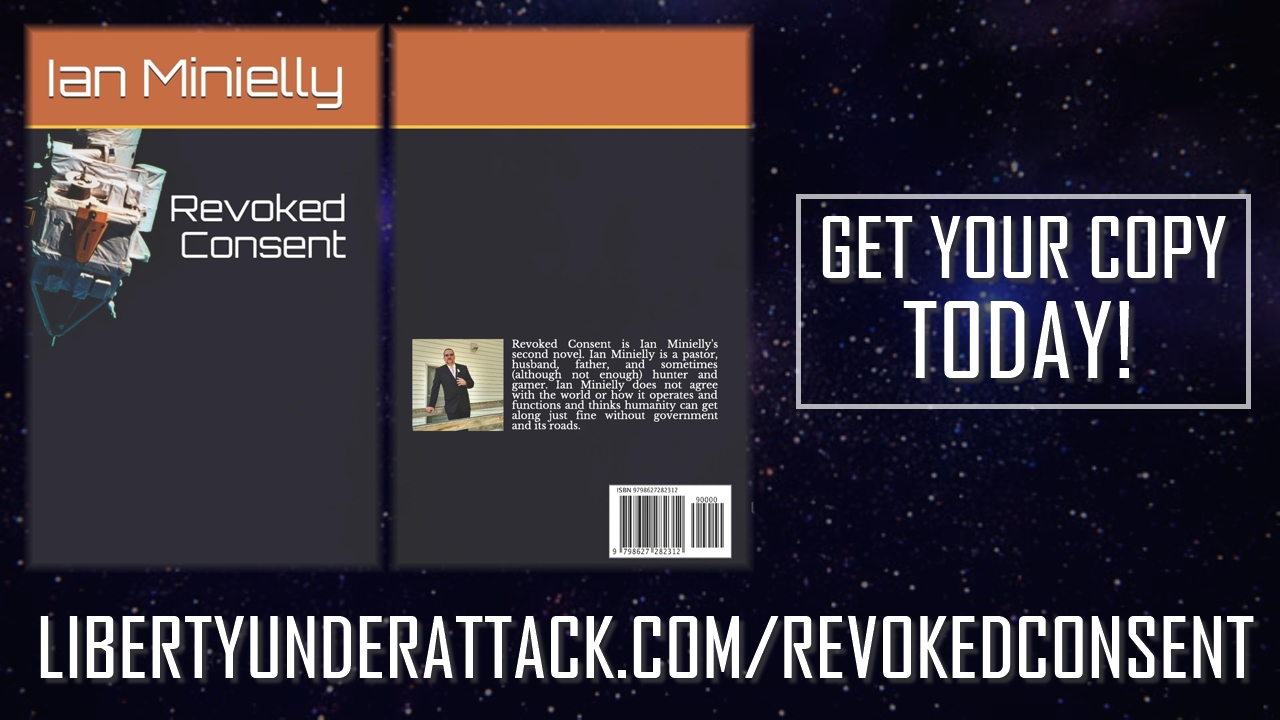 CLICK THE IMAGE TO PURCHASE TODAY! [AMAZON LINK INCLUDED]
---
---
Get the paperback book from Liberty Under Attack Publications!