Podcast: Play in new window | Download
Subscribe: Apple Podcasts | Android | Email | Google Podcasts | Stitcher | TuneIn | Spotify | RSS
This is the full audiobook of Vonu: The Search for Personal Freedom, Part 2 – Letters From Rayo, narrated by Nick Irwin, published by Liberty Under Attack Publications.
It is the second installment in the books chronicling Rayo's life, ideas, and strategies of self-liberation.
To support production of more audiobooks like this, please support our partners over at LUA Publications! Thanks in advance.
---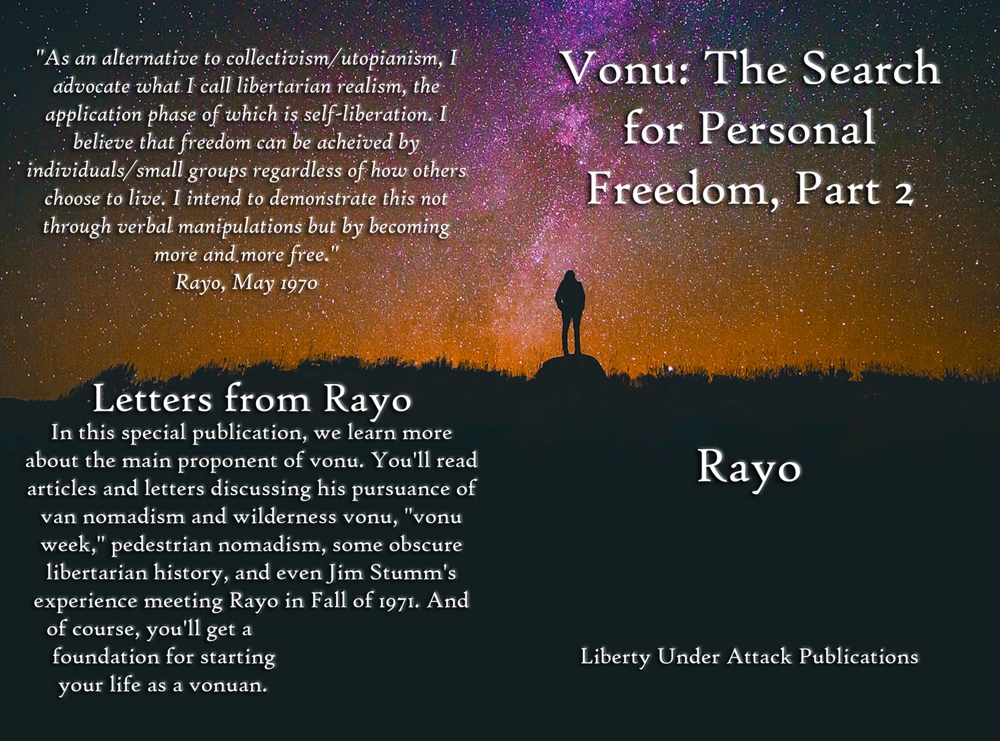 ---