Podcast: Play in new window | Download
Subscribe: Apple Podcasts | Android | Email | Google Podcasts | Stitcher | TuneIn | Spotify | RSS
On this episode of The Vonu Podcast, I release me and Jason Boothe's somewhat recent appearance on Anarchy Radio, hosted by LiberDJ, Fenix. We talked at length about the Second Realm, how to construct these pockets of freedom, some vonu lifestyle options, legal interstices, our paths to anarchy/vonu, and more.
In other words, we have a highly relevant conversation about solutions, at this highly critical time.
---
Get the paperback book from Liberty Under Attack Publications!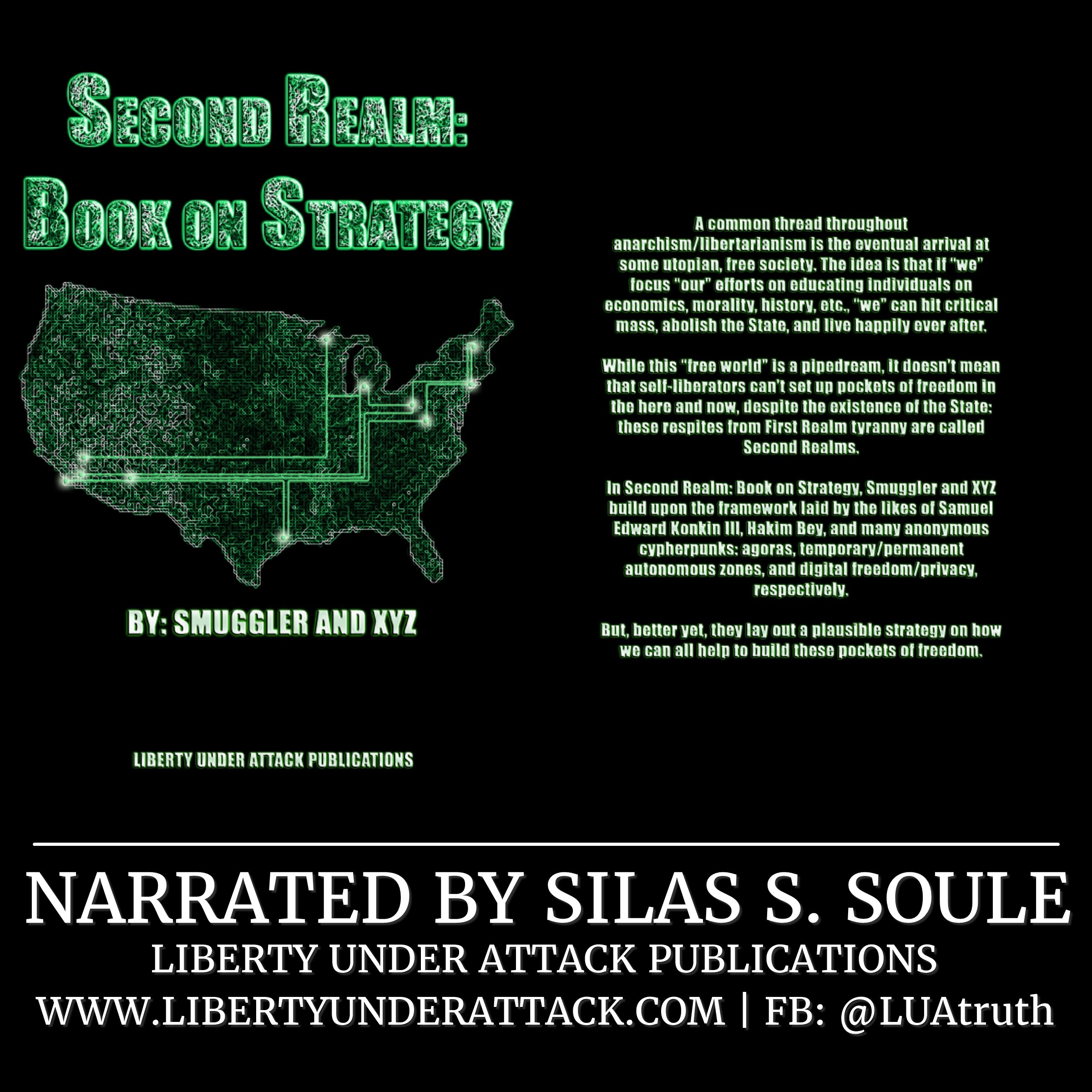 ---
Check out Liberty Under Attack Publications for books, privacy tools, & apothecary items to aid you in your pursuit of self-liberation, or if you're an author looking for a liberty-focused publisher!

BUILDING THE AGORA
TheLibertyForge.com
AnarchoCoffee.com
Enemy of The State's Dank Pod Stash
Liberty Under Attack Publications
Luv Java High Performance CBD-Infused Butter Coffee
Join the Road to Anarchy!
Building The Agora is a collaborative effort to promote businesses and podcasts, connecting us to each other's audience. If you're interested in helping to build the agora, please email: [email protected].