Podcast: Play in new window | Download
Subscribe: Apple Podcasts | Android | Email | Google Podcasts | Stitcher | TuneIn | Spotify | RSS
On this extremely special episode of The Vonu Podcast, recorded live at the first ever VonuFest, I'm joined by Silas Soule, the host of the RtA Radio Podcast.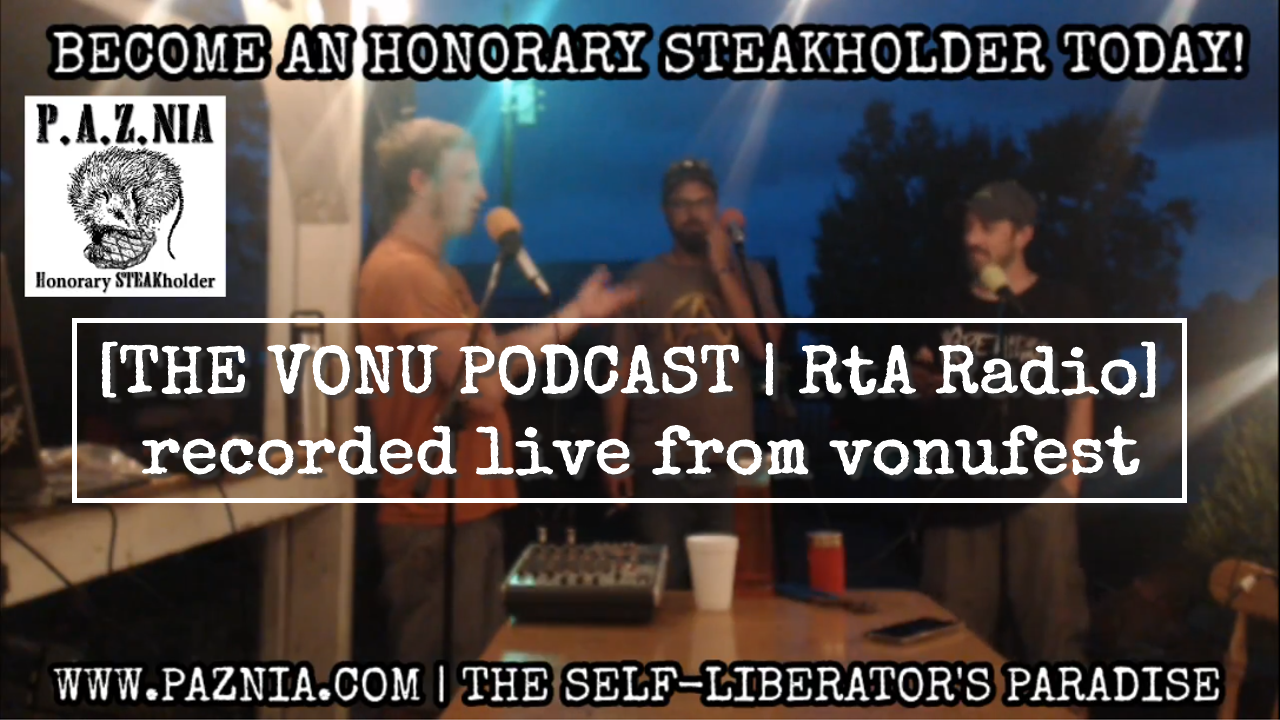 Herein, topics of discussion include:
An introduction to the Road To Autonomy magazine and RtR Radio with Silas and Dharma Eyer
The origins of the magazine
Various attendees' thoughts on VonuFest/P.A.Z.NIA, improvements for next year, other considerations, etc.

Silas, Dharma, Stag, Henza/Tsomof, Ora, Bueller, and Fenix

Stag talks about his regenerative farm in New York and the importance of autonomy/freedom
Ora talks about the P.A.Z.NIA passports and her role at The Free Republic
Bueller talks about his other experiences at leftist TAZs/intentional communities, the importance of learning from others, etc.
Fenix discusses his "commercial" vonu lifestyle; the benefit of being able to travel and see friends, fellow vonuans, etc.
And much more…
---
Check out The Rebirth of Freedom ceremony, recorded live at VonuFest!
---
---
---
BUILDING THE AGORA
TheLibertyForge.com
AnarchoCoffee.com
Enemy of The State's Dank Pod Stash
Liberty Under Attack Publications
Luv Java High Performance CBD-Infused Butter Coffee
Join the Road to Anarchy!
Building The Agora is a collaborative effort to promote businesses and podcasts, connecting us to each other's audience. If you're interested in helping to build the agora, please email: [email protected].