Podcast: Play in new window | Download
Subscribe: Apple Podcasts | Android | Email | Google Podcasts | Stitcher | TuneIn | Spotify | RSS
In this classic episode of Liberty Under Attack Radio, I'm joined by our LUA creative consultant and my former co-host here on The Vonu Podcast, Kyle Rearden, to take a deeper dive into this ongoing series and discuss the philosophy and culture of the Second Realm.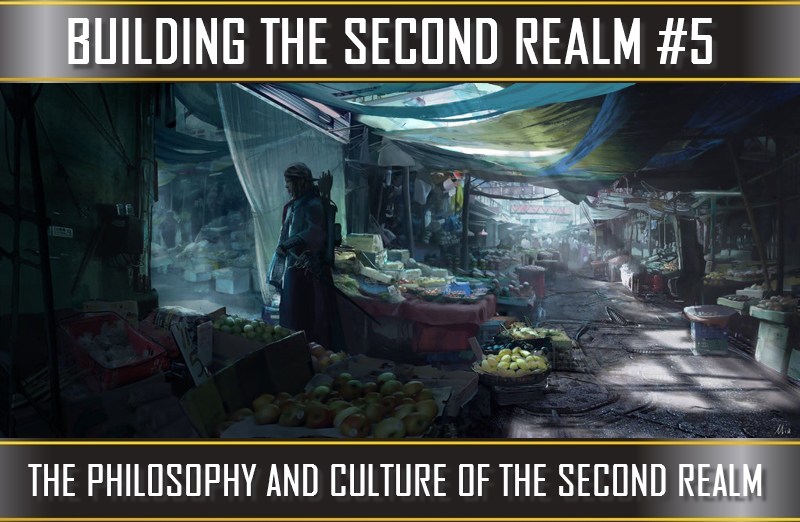 Show Guide
The distinction between the First/Second Realm, and how most folks are in transitions (shades of grey) versus wholly either in the First/Second (black/white)
Defining our terms
The amorphous Second Realm
Excerpts from the Book on Strategy on individual autonomy
The Second Realm comes down to property rights (ownership of one's self and the fruits of one's labor)
Interfacing with the First Realm (i.e. the servile society) and the importance of keeping the two realms separate
The parallels with indigenous cultures/communities
Could the Second Realm participate in assassination politics/markets, the avenging angels concept, and anarchist vigilantism?
Parallels with the Constitutional-/colonial-era
Technology and the Second Realm
Excerpt/discussion about Second Realm culture — art, creativity, symbols/codes
Privacy's critical role in the Second Realm
Building each other up in the Second Realm, versus the constant tearing down that occurs in the servile society
All resources available here for FREE!
---
Get the paperback book from Liberty Under Attack Publications!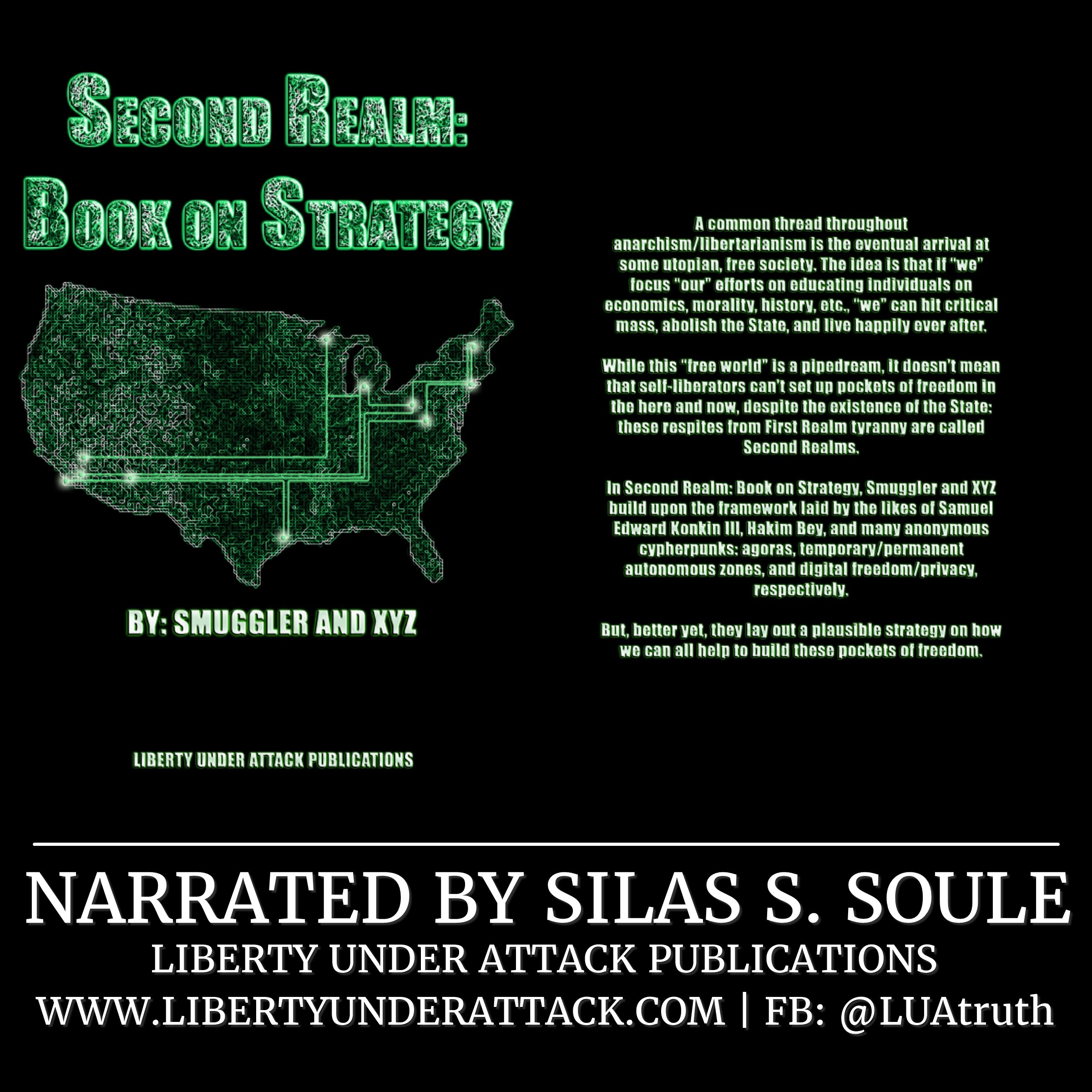 ---
---
Check out Liberty Under Attack Publications for books, privacy tools, & apothecary items to aid you in your pursuit of self-liberation, or if you're an author looking for a liberty-focused publisher!

---
---
BUILDING THE AGORA
TheLibertyForge.com
AnarchoCoffee.com
Enemy of The State's Dank Pod Stash
Liberty Under Attack Publications
Luv Java High Performance CBD-Infused Butter Coffee
Join the Road to Anarchy!
Building The Agora is a collaborative effort to promote businesses and podcasts, connecting us to each other's audience. If you're interested in helping to build the agora, please email: [email protected].