Podcast: Play in new window | Download
Subscribe: Apple Podcasts | Android | Email | Google Podcasts | Stitcher | TuneIn | Spotify | RSS
On this episode of The Vonu Podcast, we continue our van nomadism series.
---
---
Herein, we begin by talking about the modern van nomad community, some of their meetups and gatherings, and how these folks are SO CLOSE to being full-blown vonuans. As we have had to do, they just need to continue working on eradicating those collectivist spooks and what's left of their controlled schizophrenia.
We conclude the episode by covering some miscellaneous necessities: mail forwarding and a permanent address, legal interstices to assist vonuans in saving money, legal interstices to ease the pain of acquiring the necessary "slave tags," and more.
Please enjoy, share, and consider financially supporting the podcast–we need YOUR help to keep this podcast going. You can become a patron on Patreon for exclusive content by clicking the image below. You can also click here to donate via PayPal, Bitcoin, and altcoins.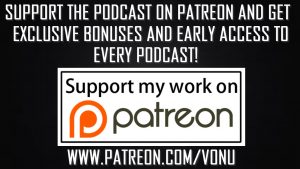 Show Notes:
Your Best Address
PDF with Process