Podcast: Play in new window | Download
Subscribe: Apple Podcasts | Android | Email | Google Podcasts | Stitcher | TuneIn | Spotify | RSS
On this episode of The Vonu Podcast, you'll catch my recent guest appearance on the Duty to Protect Podcast with Pete Eyre.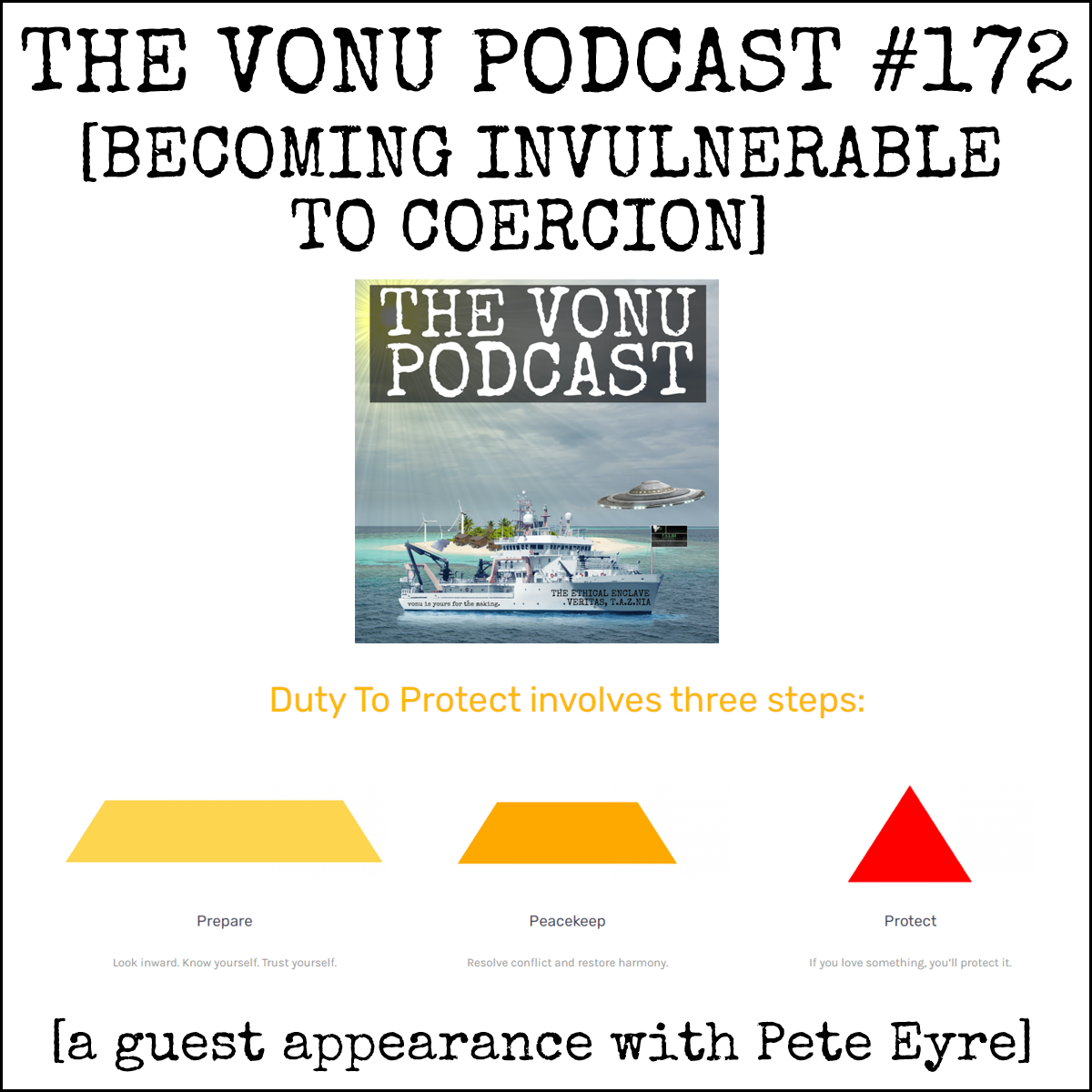 Herein, I introduce vonu to his audience, present some strategies to forego the possibility of conflict & coercion, and cover a few other subjects I don't get the chance to often.
Please enjoy and make sure to check out Pete's podcast, Duty to Protect!
~
Pete's Show Description:
Do you know vonu? It's a radical self-liberation strategy based on (an admittedly awkward) contraction of the phrase, VOluntary Not vUlnerable that was first outlined in the 1960s by Rayo (aka Tom Marshall). Our guest this week — Shane Radliff — has done more than anyone alive to proliferate vonuism — a paradigm, and a lifestyle, that's arguably even more timely in our age, due to the onslaught of technocracy.
As you'll hear from Shane, vonuists are not content to merely discuss and theorize, but are hyper-focused on living freedom in the here and now. Indeed, as Rayo penned in 1969, "I suggest that liberation is possible only on the individual level and only by changing attitudes and living-patterns together…it is to integrate intellect with reality — to follow thought with action."
To do this, an emphasis is put not on hinging ones hope in a mass movement, but in action — in taking thoughtful steps to extricate oneself from the mainstream, coercion-based society, in favor of the second realm. What's the "second realm"? In this episode Shane unpacks that and other useful concepts, outlines the importance of financial freedom, and eschews word sophistry in favor of plain language.
The best coercive encounter is the one that can be avoided altogether, whether due to awareness or escape. Vonu provides concepts and tools that can help you thoughtfully mitigate coercive encounters, thus increasing your level of protection. If you want to investigate further, check out the resources below.
SHOW GUIDE:
I introduce & define vonu, I talk about Rayo, as well as the topic of liberated lifestyles
What attracted me to vonu: anyone can pick it up and use it at anytime, regardless of background, paradigm, etc.
Utilizing vonu/security culture principles can forego a lot of future potential issues with coercion or conflict
The importance of recognizing the two different realms: the First Realm vs. the Second, the servile society vs. the ethical enclave, and operating as needed in each
The technology of words: the importance of speaking plainly and calling things what they are
Mean-time to harassment
Finding vonu & Rayo, discovering ethical enclave trading being an influence on agorism, & preserving for posterity
Becoming invulnerable to coercion in the digital realm
~~~
HEALTH LIBERATION/SELF-LIBERATION SPECIAL OFFER:
Interested in your own AquaCure? Save $125 with coupon code "vonu", and help support the P.A.Z.NIA Department of Health/Wellness at the same time!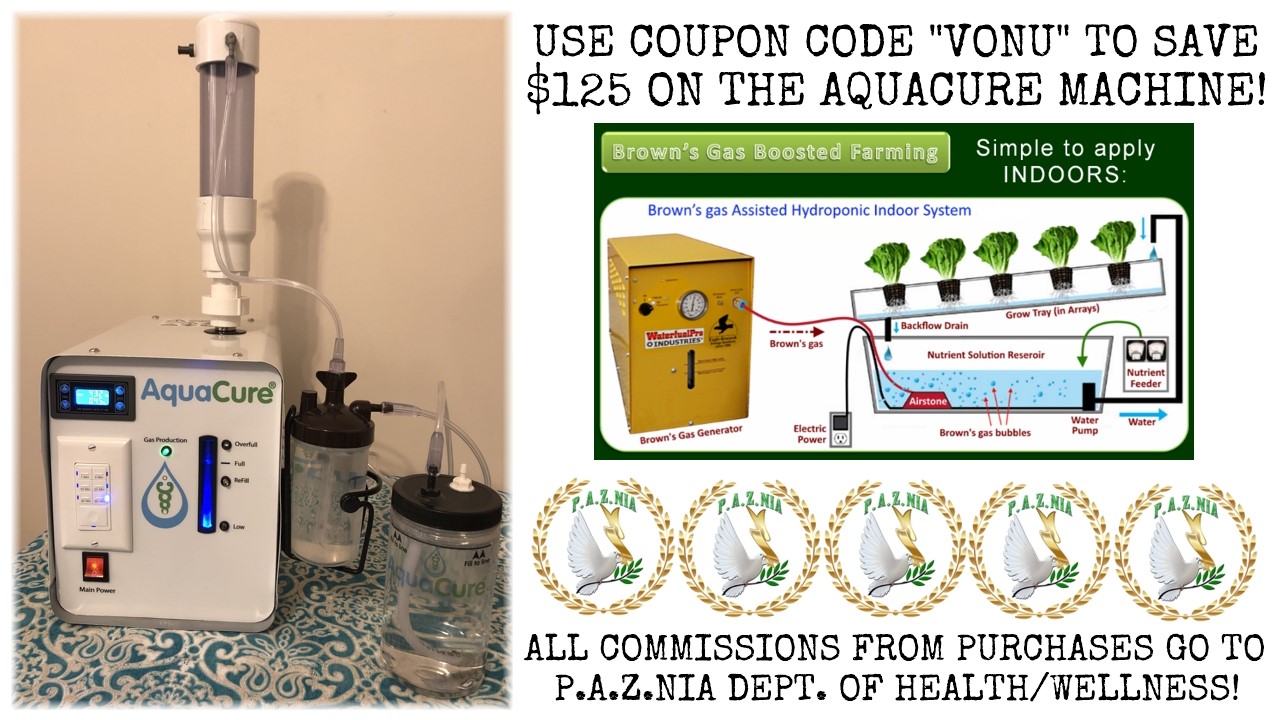 ~~~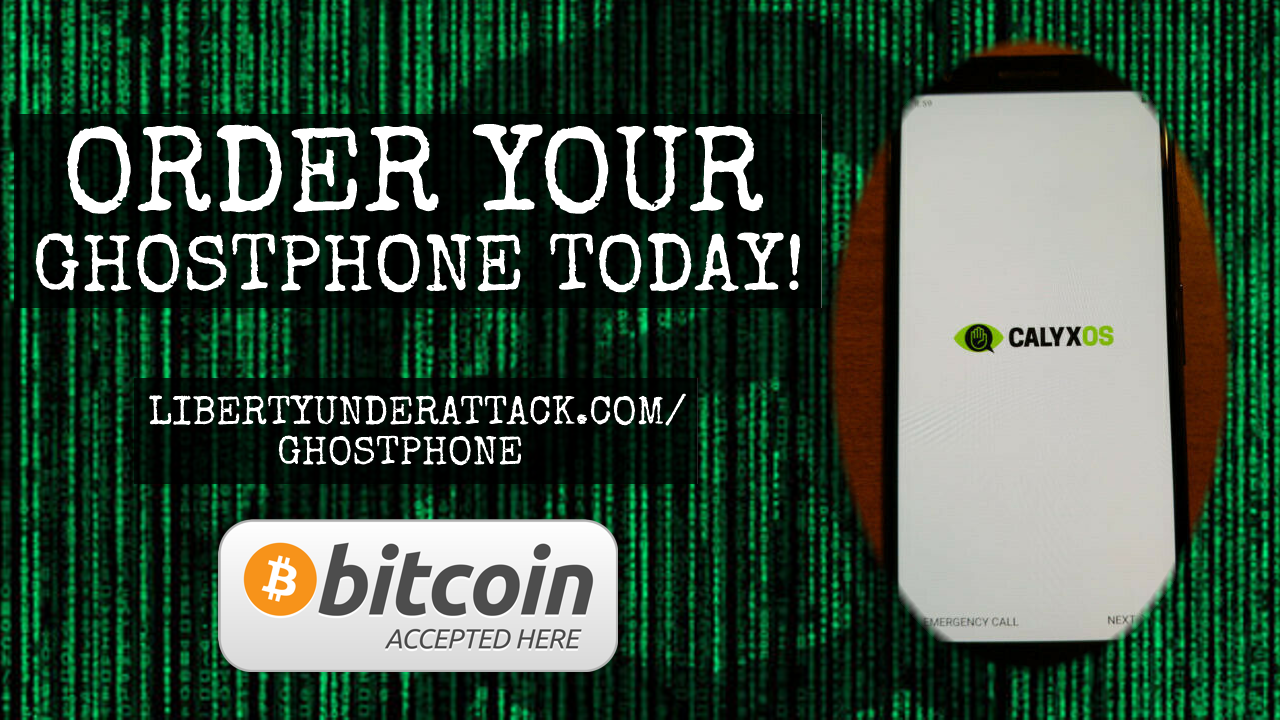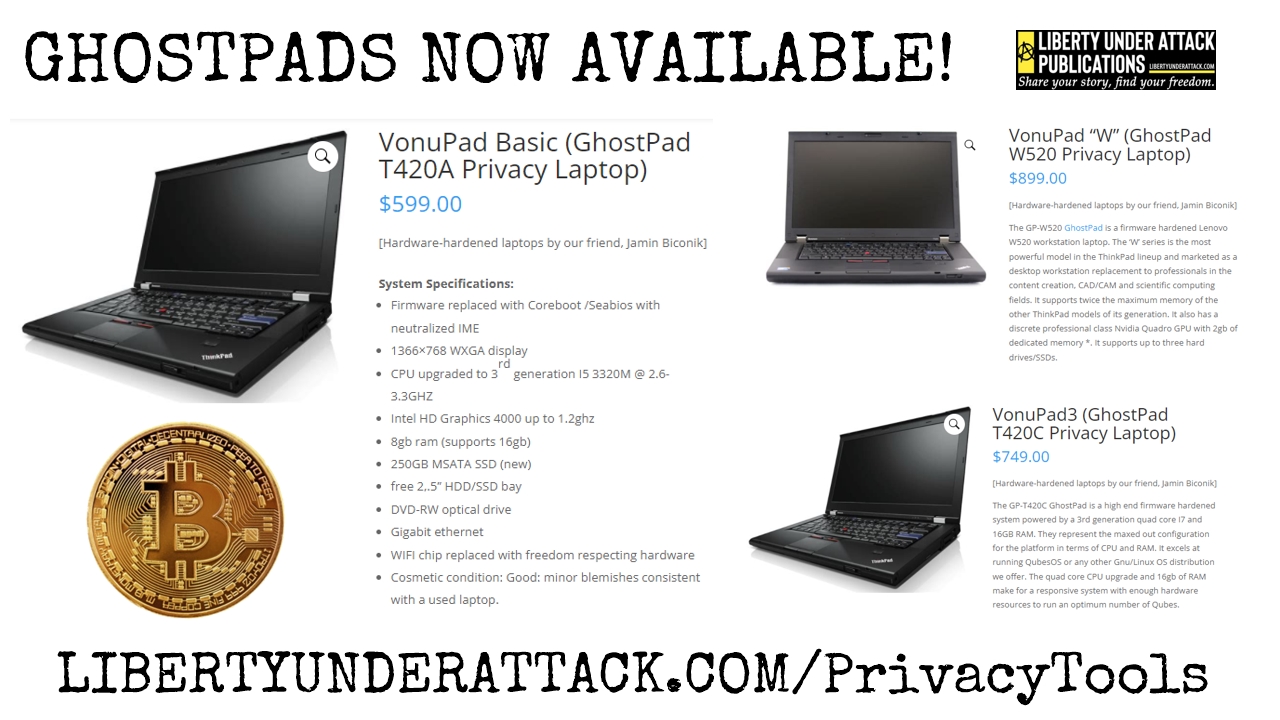 ---
---