"If your State of anchorage becomes intolerable, don't waste energy in extended public criticism or conflict; apply your free market principles by setting sail for sunnier waters." -Rayo
Podcast: Play in new window | Download
Subscribe: Apple Podcasts | Android | Email | Google Podcasts | Stitcher | TuneIn | Spotify | RSS
In this miniseries, the majority of the focus has been on strategically relocating to places on land, whether within the tax farm of the United States or outside. But, in this episode, Shane and Kyle examine a unique strategy in pursuance of an invulnerability to coercion–that is, minimalist sailboating.
Herein, they discuss what Rayo had to say, the legal interstices involved, the potential money-making ventures living aboard a boat, the current laws applicable on the open ocean, the advantages/disadvantages, and the ease of import-export, among other things.
Please enjoy, share, and consider becoming a patron on Patreon for exclusive content by clicking the image below. You can also click here to donate via PayPal, Bitcoin, and altcoins.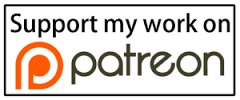 Show Notes:
Teresa Carey's Life on a Boat (Video)
Hitchsailing Group
Liveaboard Sailboat Group